We'll help you get critical legal thinking like jurists' in the field of economic law and have stable careers through high-quality programs and modern methods of studying.

Knowledge and Skills acquired:

• Professional knowledge of business litigation and dispute resolution through arbitration proceedings.
• Skills in organizing work, looking up, updating and classifying legal documents.
• How to study and handle legal issues related to businesses and state management in Vietnam's economy.
• Some interesting subjects such as: Intellectual Property Law, Legislation and Business Regulation, Business/Commercial Law, Competition Law, Non-contractual Obligations, Procedures of Investment and Business Registration, Bankruptcy and Dispute Resolution in Business, Law on Real Estate Business, Investment Law, Construction Law, etc.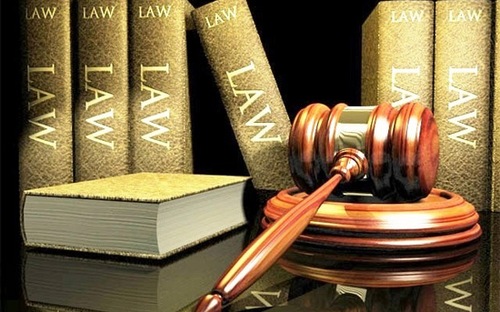 Why choose UEF?

• UEF is one of the leading universities in the area of Economic Law.
• UEF is located in the city center with modern facilities. Classrooms are equipped with air conditioners and Wi-Fi.
• Maximum class size is 40 students
• English is the official language at UEF. Those students who do not meet the minimum English proficiency requirements will be privileged to attend intensive English classes.
• UEF offers friendly and creative learning environment with dedicated teachers holding master's degrees or higher.
• UEF stresses the importance of student-centered approach.
• There is a tutoring system where tutors are ready to help students with their assignments and research ideas.
• UEF's standardized curriculum is regularly updated with reference to those used in the universities in the U.S.
• UEF has close relationships with domestic and international enterprises, so students are guaranteed internships and job opportunities.
• UEF helps students to become dynamic and confident to integrate successfully into the future working environment through soft skills training sessions and extracurricular activities.

Any particular personal qualities required?

• Interested in economics and trade.
• Honest, objective, careful and meticulous.
• Able to apply critical and analytical thinking skills in practice.

Career Prospects

In the process of doing business and producing goods of stakeholders, organizing and managing the market economy of the state as well as in the mixed economies, complex issues often arise and need legal helps. Thus, jobs related to economic laws are always needed.

Possible Positions

• Legal consultants, with responsibility for analysing and handling legal issues that may arise, helping the firms adhere to the legal rules and regulations of the state and international trade conventions.
• Legal clerks, with responsibility for performing legal services to lawyers or lawyers in legal service organizations.
• Legal consultants in companies as well as social and economic organizations
• Legislative officers, executive legal officers and judicial officers in state/government organizations.
• Teachers of economic laws at educational institutions, researchers at legal research institutes.