Your English proficiency in any workplace is our main training objective.
Overview
UEF's Faculty of Foreign Languages was established in 2007.
The Faculty's English training curriculum is designed in accordance with the Common European Framework of Reference (CEFR) for languages, from level A1 (Beginners) to level B1+ (Intermediate), with specific requirements for 4 language skills.
The Faculty's training programs will help students have an early career orientation and be well equipped with necessary knowledge and skills for their future careers. Distinct from other Bachelor's training programs in foreign languages, all academic majors in the Faculty are taught in English.
Training Objectives
To meet the social demand for interpreters and translators, the training programs of the Faculty aim at creating qualified graduates who are able to conduct transactions in English proficiently.
In addition, competence in communication and office skills in an international working environment is a great advantage for the Faculty's students.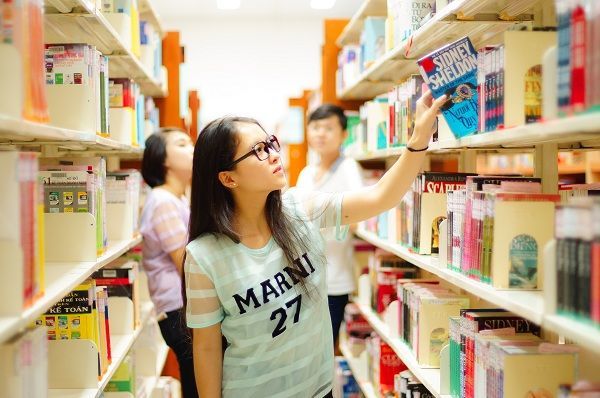 Training Strengths
•
Internationally standardized curriculum
: The Faculty's syllabuses are continuously updated and standardized by the criteria set by international universities.
•
Modern Facilities
: Besides classrooms equipped with modern facilities, the Faculty's students are privileged to practise in state-of-the-art labs, and use audio-visual equipment as well as updated authentic materials from U.S., U.K. and Australia.
•
Teaching Methods
: Since its foundation, the Faculty's Academic Team has unceasingly updated syllabuses and materials from developed countries and renewed its teaching methods by emphasizing student-centered approach, communicative approach, and teaching foreign languages in connection with critical thinking and reality.
•
Teaching Staff:
100% of lecturers hold a Master's or higher degree. All are dedicated and considerate, creating an amicable learning environment and the superiority of a faculty of foreign languages.
•
Chance of comprehensive personal development
: In addition to specialized knowledge, the Faculty encourages and affords students good opportunities to develop their soft skills through student clubs and extra-curricular activities. Above all, you have the chance of comprehensive personal development. As Albert Einstein once said, "It is not enough to teach a man a specialty. Through it he may become a kind of useful machine, but not a harmoniously developed personality".
•
Accumulation of practical experience
: In the professional environment, students will become more decisive and dynamic in their future career development thanks to experience exchanges from of their lecturers, alumni, and other foreign students.
•
Job opportunities
: In the international economic integration trend, proficiency in foreign languages is the golden key to a career success, especially in multinational corporations. Hence, well-trained in a systemized training program at the Faculty, you will be a prospective candidate for a high-powered job to start your successful career path.
Degrees & Promotion
Upon your graduation, you will be awarded a full-time Bachelor's degree in Applied English Studies.
With a degree conforming to international standards and your work experience, you will be qualified for any Master or Doctoral training programs held in Vietnam and overseas. You will deserve senior managerial positions in multinational companies / corporations.