07/05/2016



With the conclusion of the online video round, the English eloquence contest "E-Factor", organized by the ERAW academic group at UEF in cooperation with the English Club at the HCMUP, has named excellent individuals from universities in HCMC to compete in the final round this weekend, May 8, 2016.

From the very first round, candidates have showcased their intelligence, creativity, confidence and fluent English in their high-quality video clips, where they voice their opinions on social issues related to the diverse, relevant topics provided.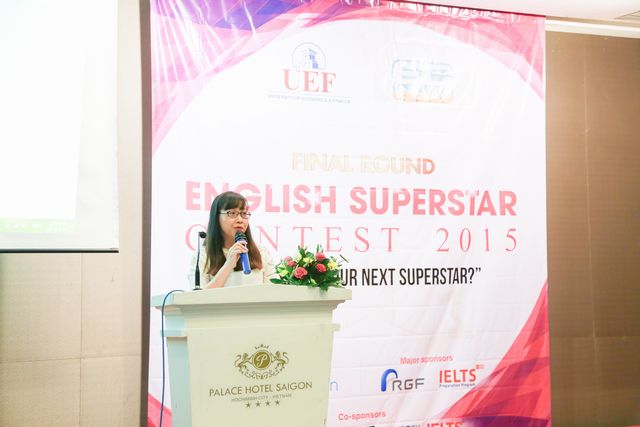 UEF has successfully organized the contest English Superstar

Going into the final round, competing teams take turns to demonstrate their talent and caliber with their rhetorical works. Four candidates chosen by the coach will present their response to the question posed by the board. Whose performance will be the best? Who will the grand awards go to? To experience the competition's exciting and intense atmosphere, the organizing committee cordially invites all UEF students to come and cheer on participating teams in the final round. In attending the contest, you will not only get to watch engaging performance but also gain much knowledge and useful skill in communication and English eloquence. This is also a healthy platform where you can interact and connect with others who have similar interests.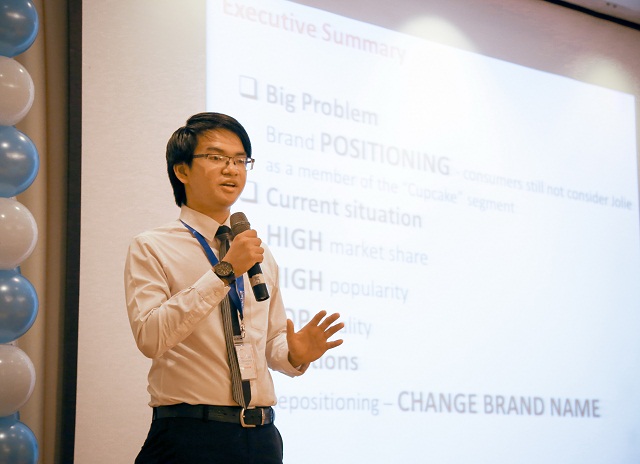 UEF students have more chances to sharpen their skill and enhance their English through academic competitions.

With a view to improving students'
professionalism
and language skills, UEF regularly holds academic contests such as the English Superstar Contest, The Potential CEO, The Financial Blogger, etc. Experience gained from these channels will assist students in their studies and later work. Actively taking part in knowledge-enriching competitions is among the defining traits of an international standard student at UEF.