The conference on theme "Igniting inspiration with Harvard student manager" was successfully held at Ho Chi Minh City University of Economics and Finance (UEF) by Institute of International Education on June 20, 2016.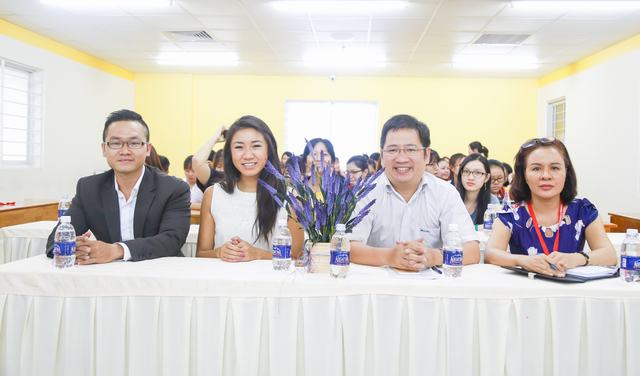 "Igniting inspiration with Harvard student leader" conference

As a part of the internationally-orientated programs of the UEF Institute of International Education, this English-dominated conference aims to provide UEF students with opportunities to exchange learning experience with foreign friends and a broader vision of integration.
At the conference, Vanessa Pham shared her Harvard story as well as first-hand experience on how to intelligently navigate your own role in teamwork and how to maintain the passion and persistence needed for a true pioneer in leadership.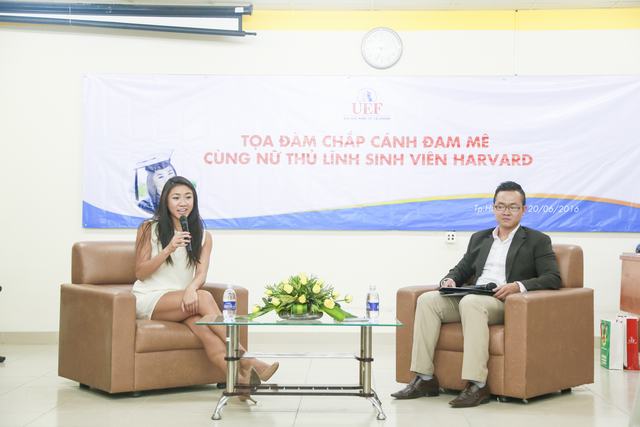 Ms. Vanessa Pham shared her story
As Ms. Vanessa Pham stated, during her education at the University, she mainly spared her focus on her major "Business" and never gave up on dreams regardless of any encounters. Such a burning spirit has been conveyed in her life motto "Success comes after endless pursuit"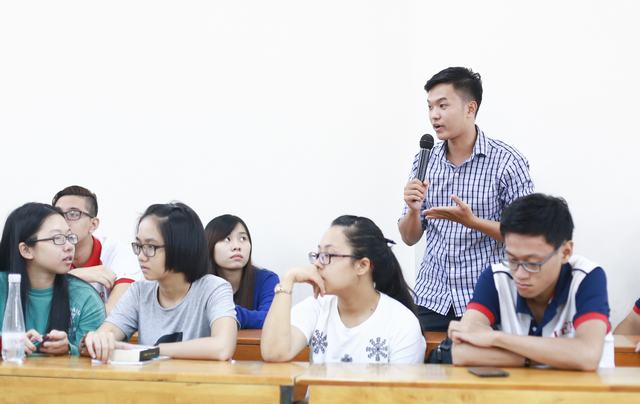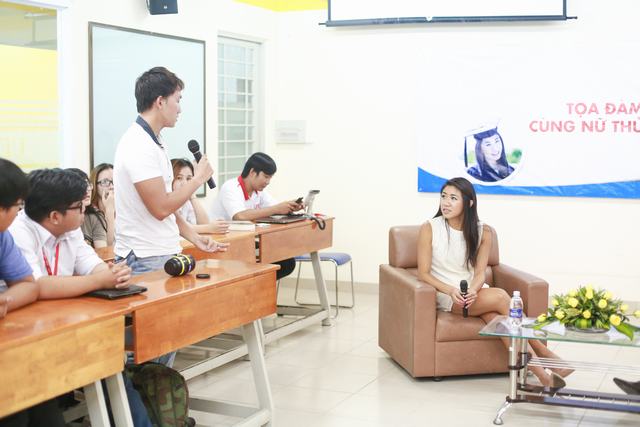 UEF students exchanging study experience with Ms. Vanessa Pham
The event atmosphere never failed to lose its heat as UEF students enthusiastically put their concerned questions to the beautiful Harvard Student Leader. Received with respect, answers from Vanessa Pham were considered as valuable lessons, encouraging UEF students to effortlessly continue their life, study as well as later business career. Besides, the exchange activities unexpectedly shortened the distance between Vanessa Pham and UEF students.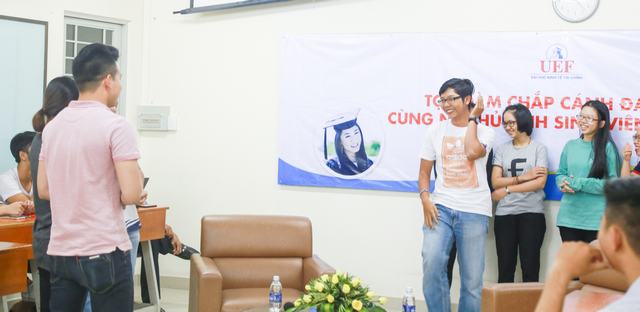 UEF students enjoyed activities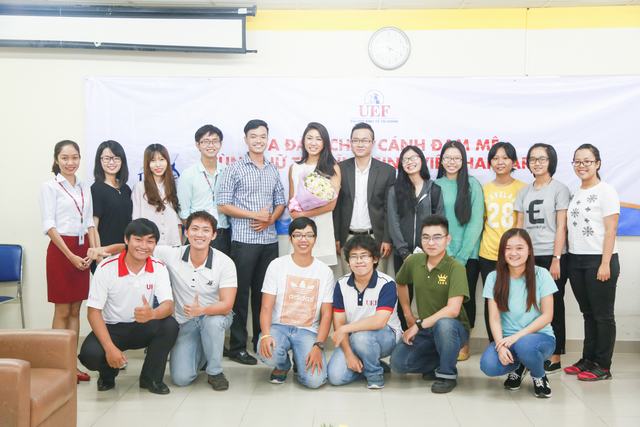 Capturing moments with Vanessa Pham
The conference was successfully ended with unforgettable moments remained, creating more independent, intelligent mindsets about international leadership among UEF students on their path towards career settlement.