Besides the Vietnamese class, presentations, educational trips to Vung Tau, Cu Chi and Ben Tre, UEF and Pittsburgh students have practical visits and studies in the enterprises and companies. It is a chance to learn more about the establishment and development of Vietnam's economy and technology following the main topic: "Development".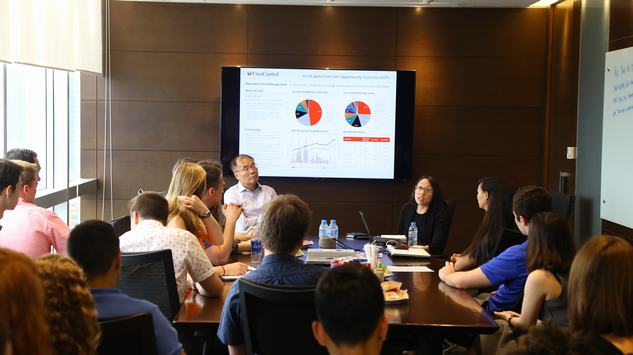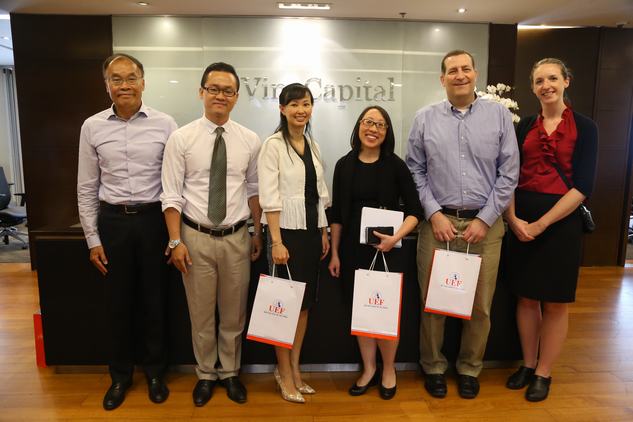 Plus 3 group visited and gained an insight into the development of Vinacapital

Vinacapital, the leading investment and real estate development firm in Vietnam, is the first destination for this field trip. After the trip, Kengdra Fang said: "In all the paths that I have gone through, this management lesson is the one I love most! All experiences are exciting, which helps me in my Finance major."

Moreover, students from both universities had an opportunity to visit Cat Lai Port governed by Saigon Newport Corporation, which is the biggest and most modern international container port in Vietnam. This trip provides our international friends with a view of Vietnamese Seaport development and the introduction of the intensive knowledge of the logistics with a clear explanation. Pittsburgh students were fascinated by Tan Cang Port that Mark Novales had to utter: "It's so great to see for myself the operation of such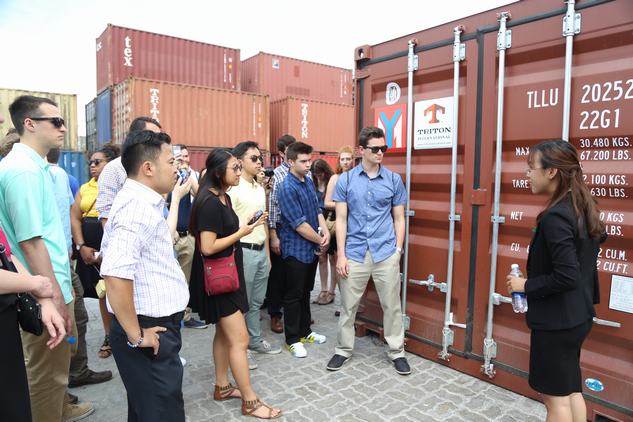 UEF and Pittsburgh students learned about the operation of Cat Lai Port

Within the framework of Plus 3 program, students visited Vietnam - Singapore Industrial Park (VSIP) in Binh Duong Province. This is the only one industrial park established by the joint agreement between Vietnam and Singapore governments with an aim to boosting the economy development and strengthening the position of Vietnam in the global economy.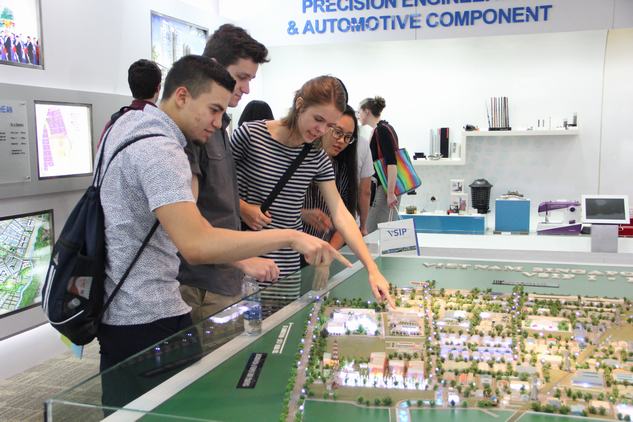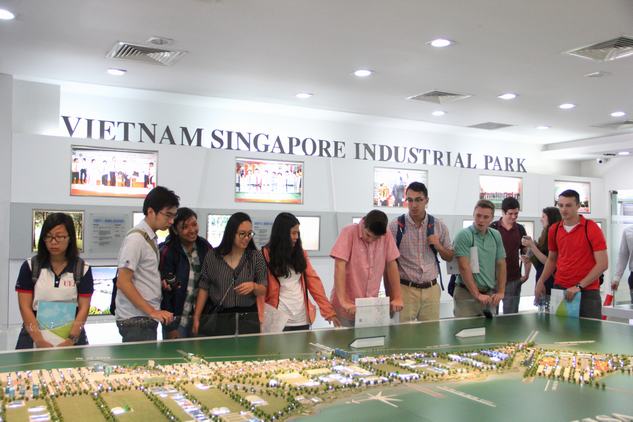 Vietnam Singapore Industrial Park was an outstanding destination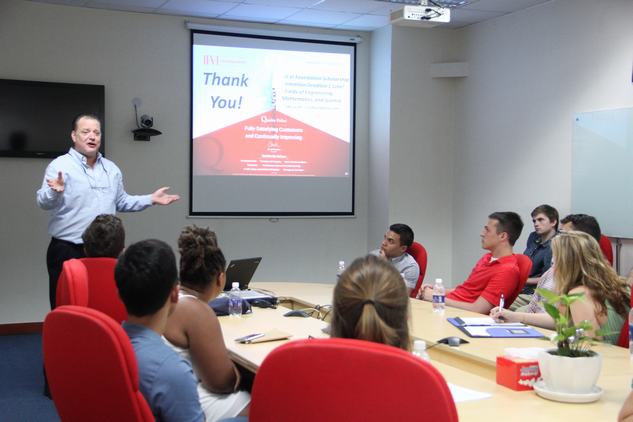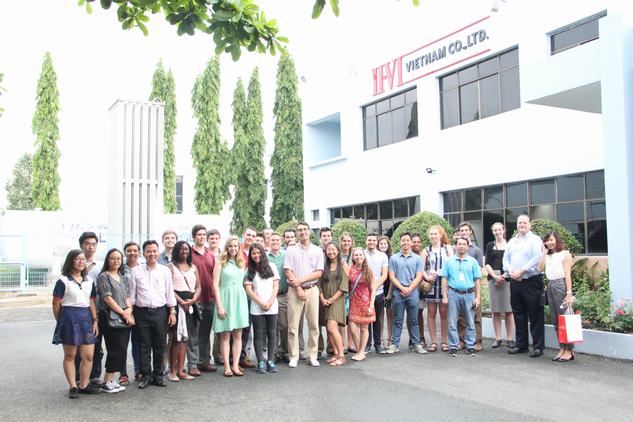 Visiting II – VI Incorporated- a partner of Pittsburgh University in Vietnam

II – VI Incorporated, headquartered in Pennsylvania, with 100% of investment from the U.S., specializes in manufacturing the optical fiber. It is also one of the corporations students visited. Remarkably, this company is Pittsburgh's partner in Vietnam.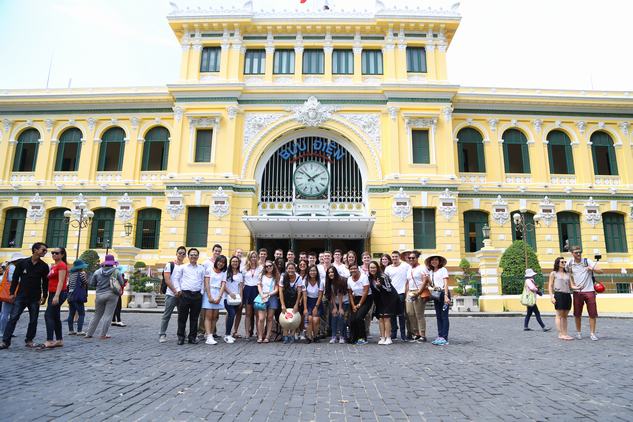 Previously, students from both universities had an amazing city tour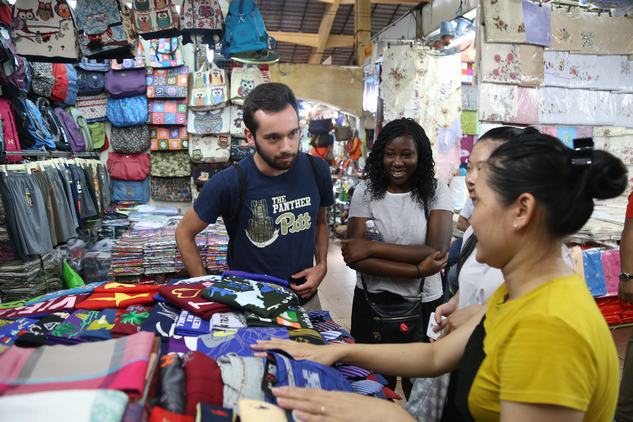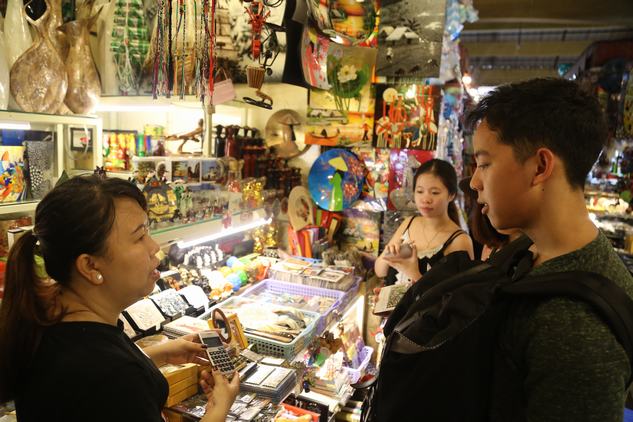 Students eagerly applied their knowledge of Vietnamese language to real life, especially for haggling when buying souvenirs in Ben Thanh Market

After the field trip to enterprises, UEF and Pittsburgh students will have exciting games at Ho Xuan Huong Stadium in such sports as basketball, soccer, and tug of war. Stay tuned for the bonding time in the last stage of Plus 3 - 2017 program!

By: Quynh Anh
Photos: Duy Khanh, Nhat An, Phu Quang