In the cool morning, the organizers of academic exchange program between University of Finance and Economics HCMC ( UEF ) and the University of Pittsburgh (USA) called Plus 3 2016 conducted the English interview for 91 students registered for the program.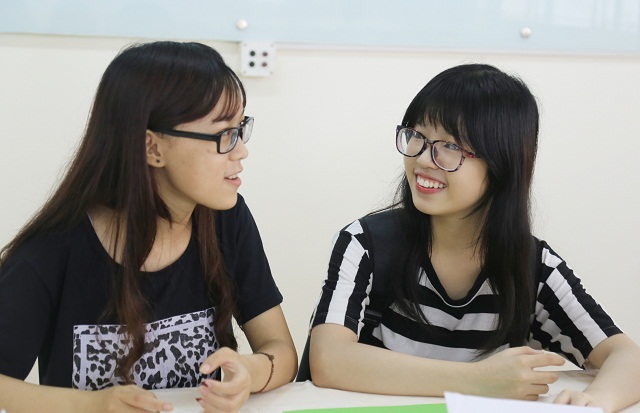 Most of students showed the excellent English communication in ten minute interview
With
the
criteria of good English communication skills, enthusiastic spirit, responsibility,
and
sound
knowledg
e
of
the culture, history,
society, many students initially conquered the teacher
s
from the Faculty of Foreign Languages​​.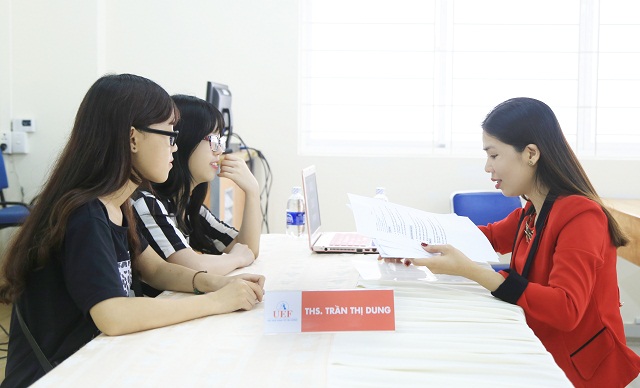 The interviewer are the selected teachers of English
Most students were in good knowlegde of international exchange activities in UEF, especially the freshmen students learn
ed
much
Pittsburgh - Plus 3 in recent years. Moreover, they all were energetic, enthusiastic
and in good En
g
lish communication skills. "In fact, the English foundation training program provided
at school
in
the
first year
of bachelor programs
made UEF students more confident in the international exchange activities",
said
Dr
Dũng
, Vice President of International Affairs.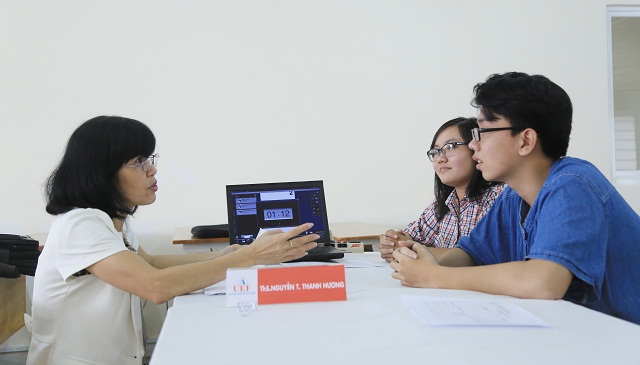 The intersting interview on the personal orientation and the

Pittsburgh – Plus 3, 2016

information
The chosen students will continue to participate in physical training schedule and short courses providing all the additional knowledge concerning the academic exchange program.
The participation in Plus 3 brings you the broad international exchanges that you will be experienced different cultures, peoples. Best Wishes to you, the UEF students!