The Institute of International Education (IIE) of Ho Chi Minh City University of Economics and Finance in HCMC (UEF) organized the seminar on 'Communication and Entrepreneur' with the participation of speakers coming from the United States.
Being participants in the program, UEF's students were given chances to learn more about how to start their own future business. Besides, helpful lessons about communication skill, problem-solving skill, and behavioral skill were also delivered to the students in the talk show. Above all, that every participant communicated in English did help the students a lot in improving their foreign language skill.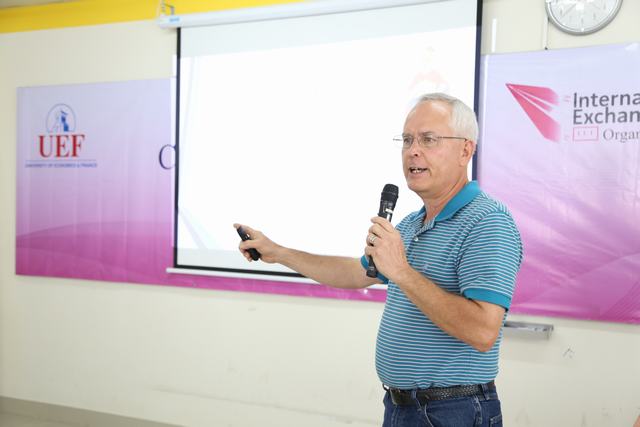 Different practical speeches highlighted in the seminar
UEF always pays special attention to organizing international exchange programs for the students in order to create a professional learning environment and extent integration. Those programs, such as Exchanging with Havard Former Students talk show; Academic Exchange Program with University of Pittsburgh (the US), Bangkok University (Thailand); TESOL Talk, successfully took place and gained a good reputation.
Some pictures of the seminar: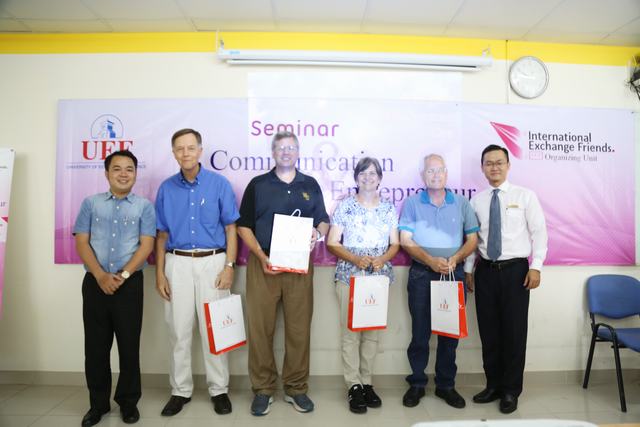 Leaders of the Institute of International Education awarded presents to the guests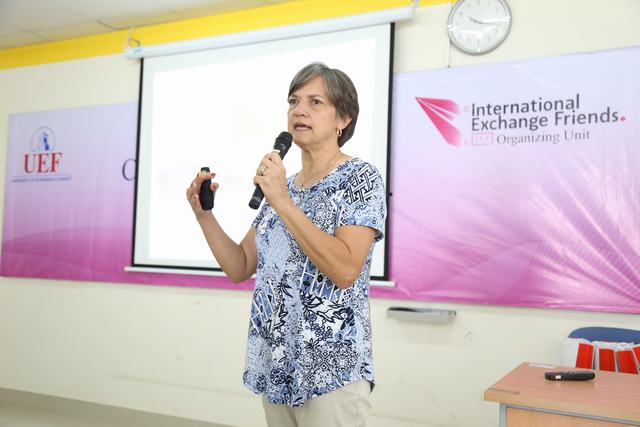 Mrs. Magaret Nobles was making a speech about 'How to Start and Grow a Small Business'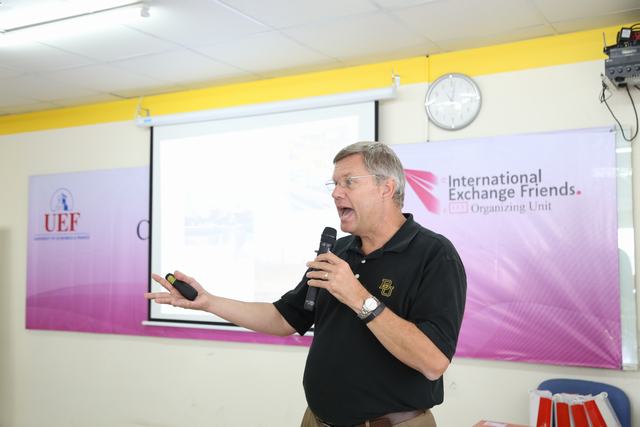 Mr. David Bobles – General Counsel at Dawson Geophysical Company was talking about excellence in communication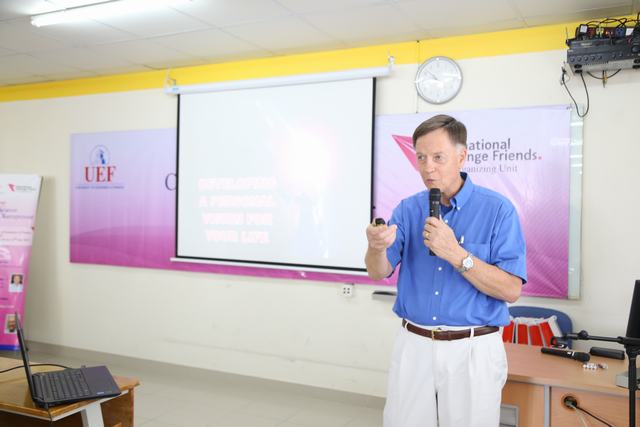 Jordan Stivers –Deputy Director at Research and Development Quality Control was enthusiastically sharing his own experience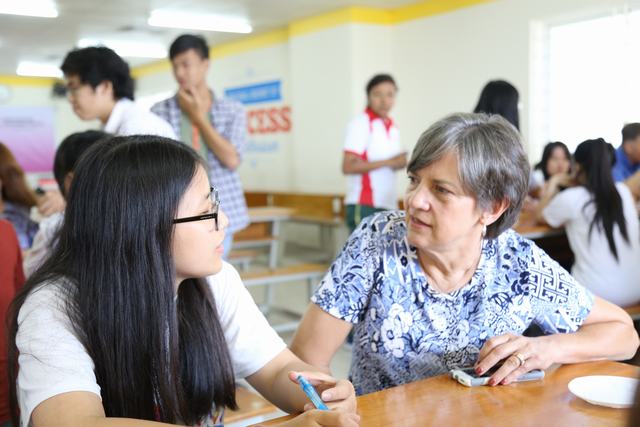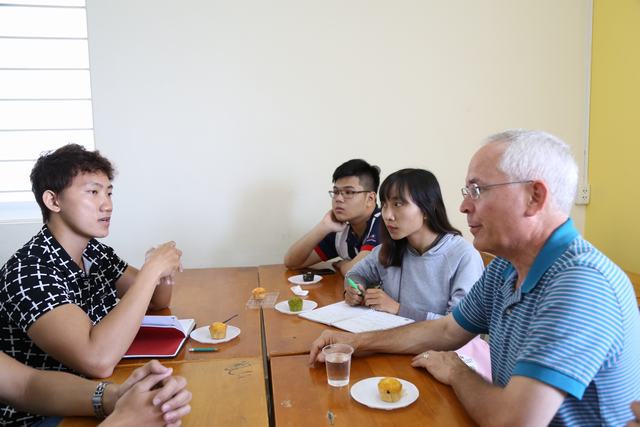 UEF's students had a chance to talk with the speakers about 'Startup' and communication in international environment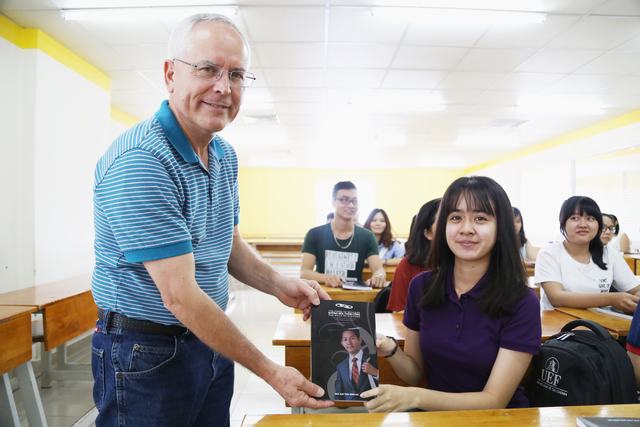 Mr. Norman Coe – author of 'Road to Success' was presenting his writing to UEF student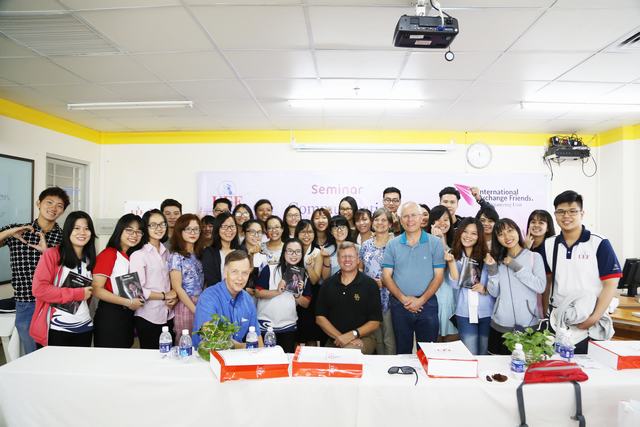 UEF's students and the speakers were taking picture
By: Quynh Anh,
Photos: Nguyen Vo