31/05/2017
To some students from other universities, namely University of Foreign Trade or University of Technology, the first criterion to affirm their ego or personal brand is the income. Yet here in Ho Chi Minh City University of Economics and Finance (UEF), it is not the income that comes first when UEF students define their ego. It is the qualities of true international citizens that come to mind first!
Superior competitive advantage
As one of the most successful alumnus of UEF, Mr. Dinh Tran Vu An – Deputy Head of Sale Department – DongA Bank, Tan Binh branch (graduated from Business Administration – 2010 cohort) said: "Knowledge and skills are the foundation for us to get a job and get that job done. In recent years I have been supporting recruiting fresh graduates from many universities and colleges. What most of them cannot satisfy is the demand of skills and foreign language. Especially, office skills and teamwork skills are among the weakest disadvantage. They even lack creativity and responsibility for themselves. I, luckily, accquired that knowledge while learning in the university, which equiped me with whatever necessary to perform well before employers."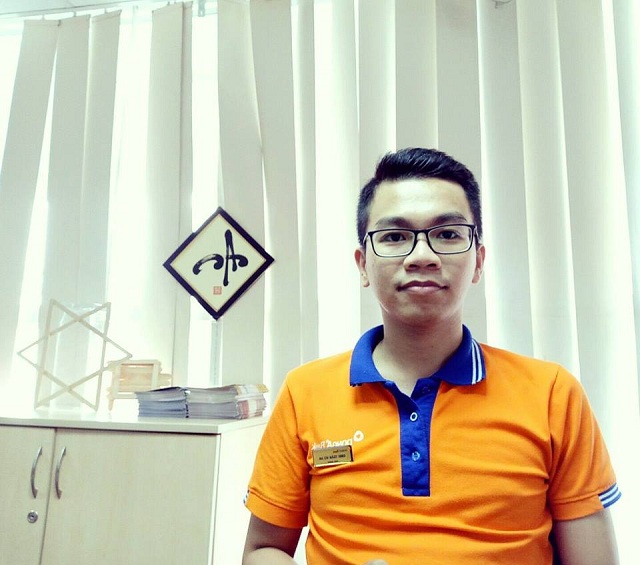 Mr. Dinh Tran Vu An - Business Administration graduate – 2010 cohort

In order to provide students with a firm foundation of knowledge and skills, UEF has been perfecting its bilingual programs by inheriting and learning from reputable universities around the world. All aimed at providing students with the most advanced and updated skills and knowledge there are.

According to UEF Business Relationship Center, the percentage of UEF students work in their majors after graduation is always more than 90%. Many junior students are offered jobs in the companies they apply for intership and they assert themselves even better when they begin their work. Those remarkable achiements prove that the quality of human resources provided by UEF is appreciated more and more by employers.
Fully equipped with practical experience
Mr. Nguyen Duc Cuong (Deputy Chief Executive Officer at Nguyen Ngoc Logistics), UEF Finance and Banking graduate (2009 cohort), states: "Practical experience contributes up to 30% of the requisites for a successful career"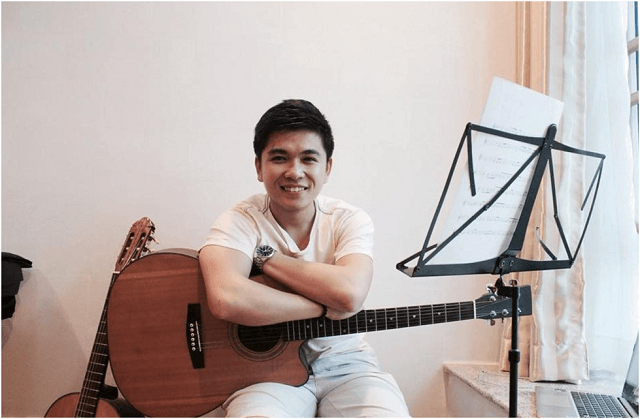 Mr. Nguyen Duc Cuong - UEF Finance and Banking graduate (2009 cohort)
Aside from English, UEF also integrates soft skills and vocational skills into full-time programs as well as extracurricular activities in order to help students fully develop themselves.
UEF students learn their practical knowledge from each course as the curriculum is built upon the combination of theories and practical courses at businesses. Thanks to this, students can benefit from learning human and finance management abilities, experiencing the process of analyzing, formulating investment strategies and perfecting their professional skills in order to operate, seize opportunities and handle difficult situations or challenges flexibly in the global economy.
Good at English, good at global integration
The picture of UEF confidently express themselves and achieve high results in many international academic contests such as HSBC Business Case, Nielsen Case Competition (NCC)... has become quite familiar. This also demonstrates the activeness and readiness for the era of global integration of UEF students.
In the meantime, thanks to great command of English, UEF students are frequent participants of international exchange programs such as those with Pittsburgh University (USA), University of Gloucestershire (UK) or Havard University (USA)…. They can even attend at those partners' campuses as a part of UEF academic plans. Some partner universities with UEF exchange or transfer students are: Solbridge University (Korea), SEGi (Malaysia), Bangkok University (Thailand),…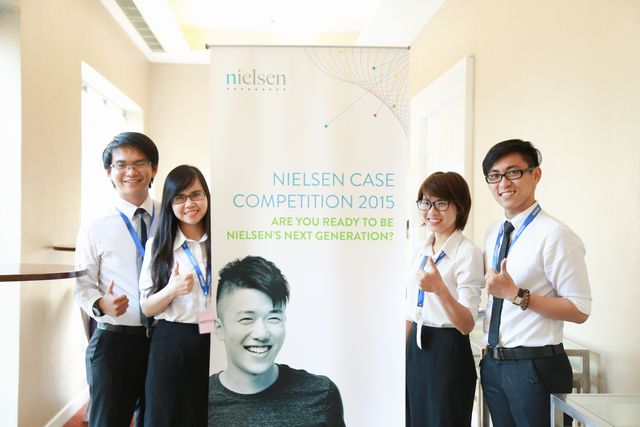 UEF students conquer international academic contests

Besides the sharing of the successful alumni from UEF like Mr. Dinh Tran Vu An or Mr. Nguyen Duc Cuong, there are still a lot of daring and creative student leaders from UEF like Mr. Le Hong Quan (Banking and Finance – 2010 cohort) who is currently in possesion of the Remmy fashion chain, Mr. Nguyen Vu An Binh (2010 cohort, first class doctor graduated from the UK) who is now working in Malaysia…

According to Ms. Nga Vuong – CEO of Vietnam RGF Executive Search: "I am especially impressed by the UEF students. They have the advantage of confidence, good command of foreign language, great competence for integration and ability to flexibly apply their knowledge into their work and life". This comment somehow resassures the active, knowlegeable and language-mastered nature of UEF students. With all these characteristics combined, UEF is gradually proved to be one of the best environment for training international students.