Following the huge attraction of the "Kick-off" round, the YouBranding academic competition promises to be an attractive and helpful playground for UFEers in the beginning of this Year of the Ox. After a month of launching, the competition has received the attention and registration of more than 100 candidates. So, in order to stand out and shine in front of a huge number of competitors, what do each contestant have to prepare for this knock-out round?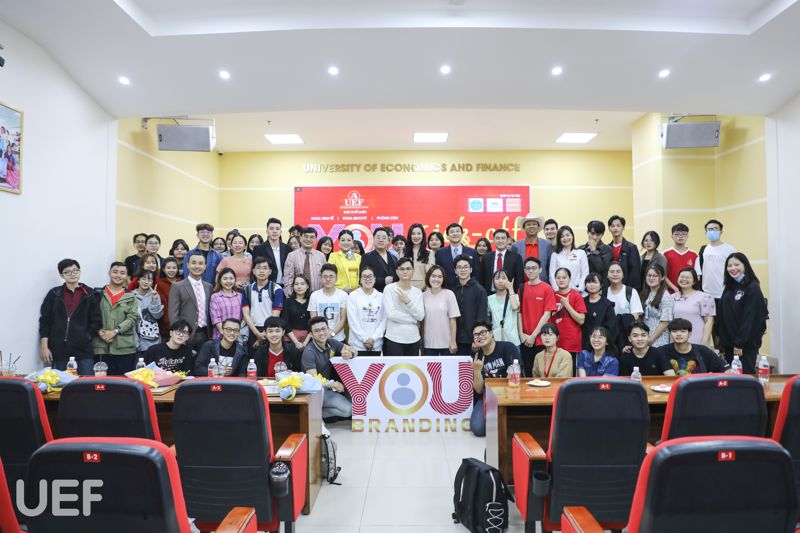 The competition has received a huge attention of UEFers since the early days
Knowledge is indispensable for every journey of conquest
To conquer each round of the competition, individuals have to equip various factors. In which, specialized knowledge is a key for seizing the opportunity to reach the highest throne.
Attending the YouBranding journey, competitors need to reinforce, cultivate and equip "inner-force" to face the challenges. At the first round, you have to pass 60 multiple-choice questions in various academic fields, including basic marketing, personal branding, communication and some community matters.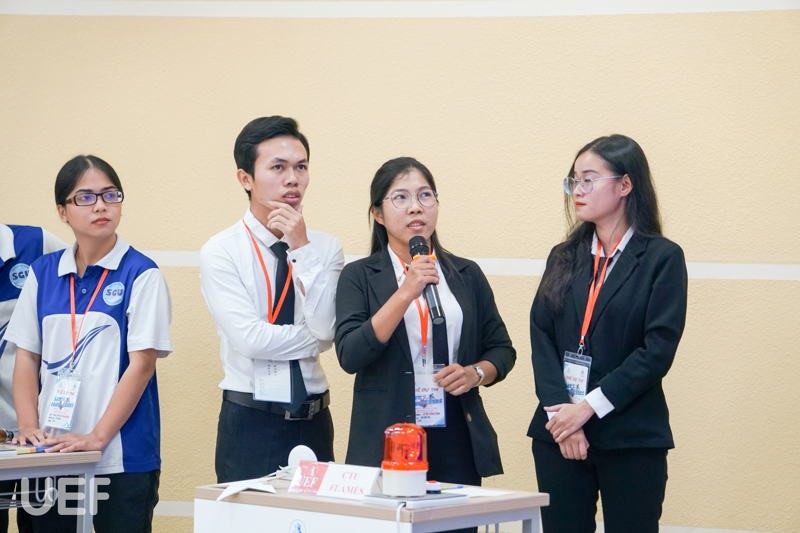 Knowledge is necessary factor for each academic competition
Beside knowledge and creativity, UEF students have to gain more skills to make plan and design projects. In addition, to make an impression on the Judge, clear and specific strategies will be a vital factor for your undertaken plan.
To face the challenges, soft skill is contributory factor
If knowledge is regarded as a necessary factor, skill will be sufficient qualification for competitors to complete their ideas in any competition. At YouBranding, the first important skill that contestants should focus on practicing is public speaking. To convince the judge, beside an excellent plan or feasible project, you need to have an attractive and confident presentation.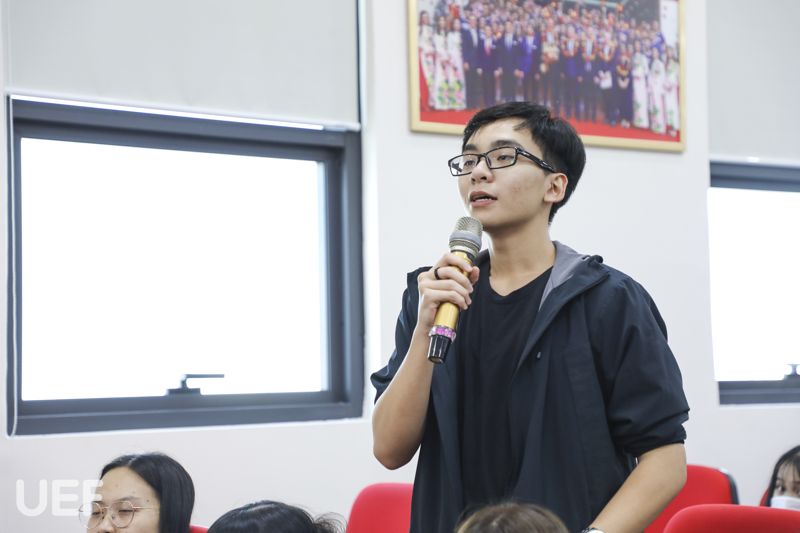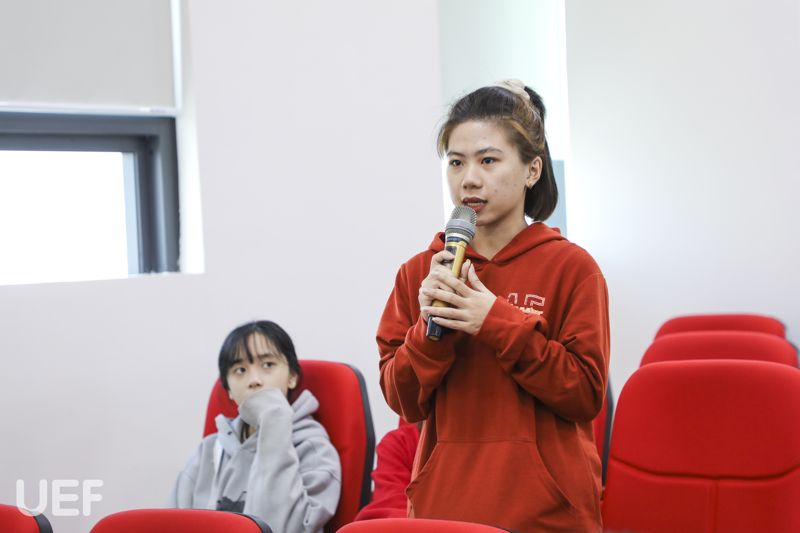 Soft skill is important in integration era
In the modern society which constantly develops and innovates, critical thinking takes a vital role as the most-focused skill. Adapting this trend, the judges of YouBranding present challenges for competitors to discover "harsh" questions and manage difficult situations. In addition, if your forte is foreign language, an English presentation can help you take a spotlight and define your brand as international students.
Meet and learn hands-on experience from experts
In demand of providing a practical view on the surrounding issues, during the registration time, YouBranding organizers carry out activities to "turn-on" students' power.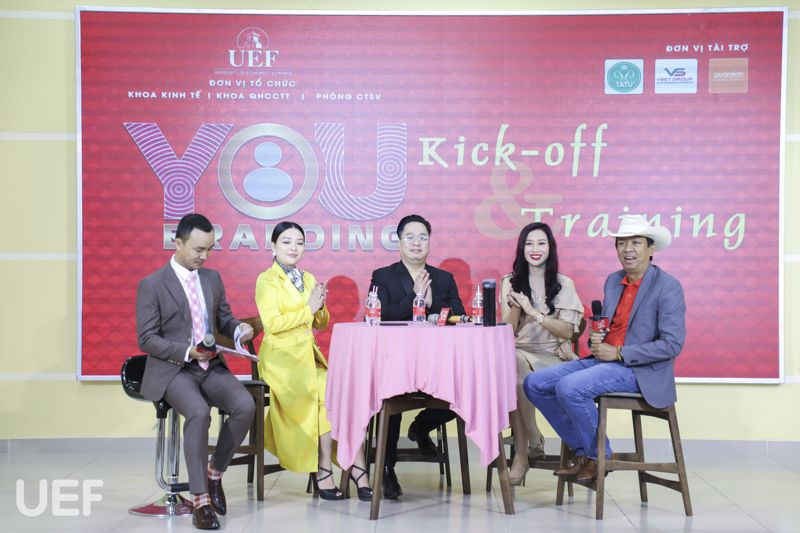 Kick-off round had attendance of high-quality guests
By each round and articles posted in competition fanpage, UEFers have a chance to connect and learn hands-on experience from experts who are successful businessmen or discover experiences of famous brands. Thanks to these activities, contestants equip more "power" to conquer the YouBranding journey.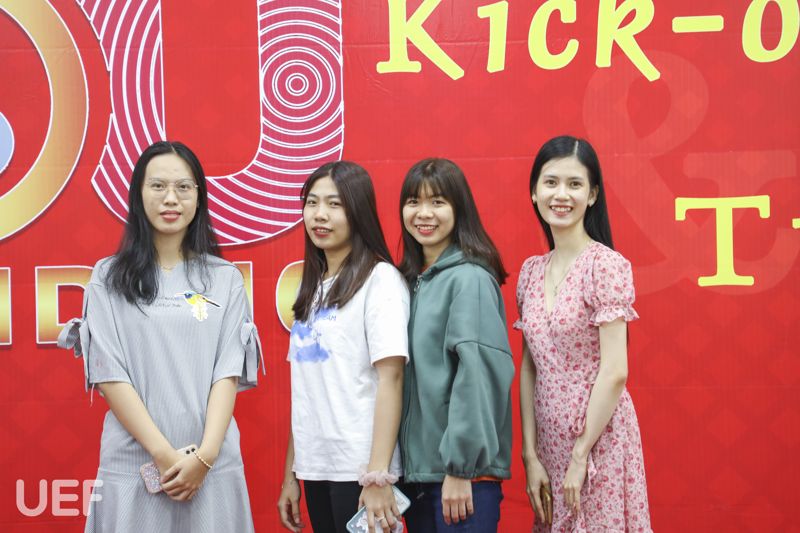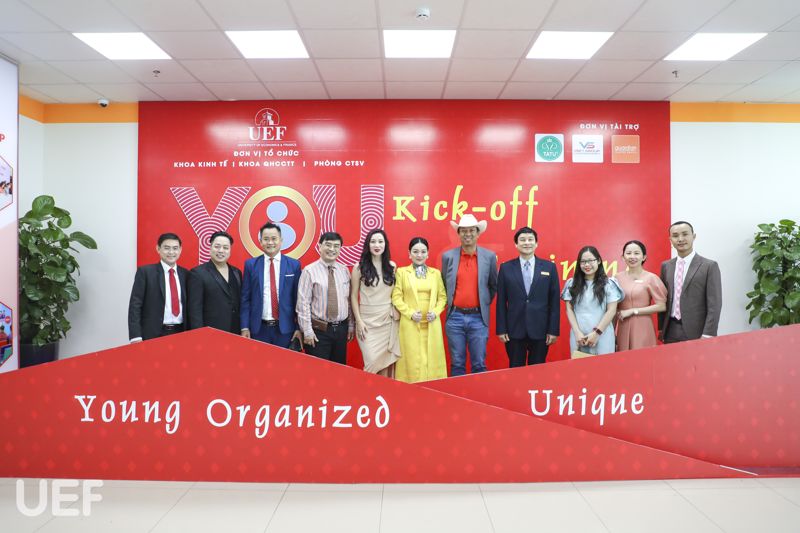 Students are inspired and gain more knowledge in every round
It is less than one week that the YouBranding race will officially kick-off. So, to seize the opportunity for development, breakthrough and self-affirmation, UEFers quickly register to be one of the "warriors" of this academic playground.
The competition will officially take place from March 1 to April 20 with 3 main rounds:
Audition round "Do a Start" will take place from March 1st to March 13th 2021. The round includes 2 main parts: multiple-choice test (60%) and personal CV (40%).
Semi-final round "Make It True" will take place from March 14th to March 30th 2021. The round includes 3 main parts: Life plan (30%), You in Social (40%) and Trust Me (40%).
Final round "Yes, I am" will take place from April 1st to April 20th 2021. The round includes 4 main parts: I'm in (25%), It's Me (25%), In Their Eyes (25%) and I Do (25%).
Competition Venue: Liberty Hall (Floor 15), 141 Dien Bien Phu street, Ward 15, Binh Thanh District
News: Quy Nguyen