In the afternoon of July 23

rd

, the cultural exchange program "Asia University Student's Expedition for Cultural Network" was successfully conducted by Ho Chi Minh City University of Economics and Finance partnering with Daesan Foundation.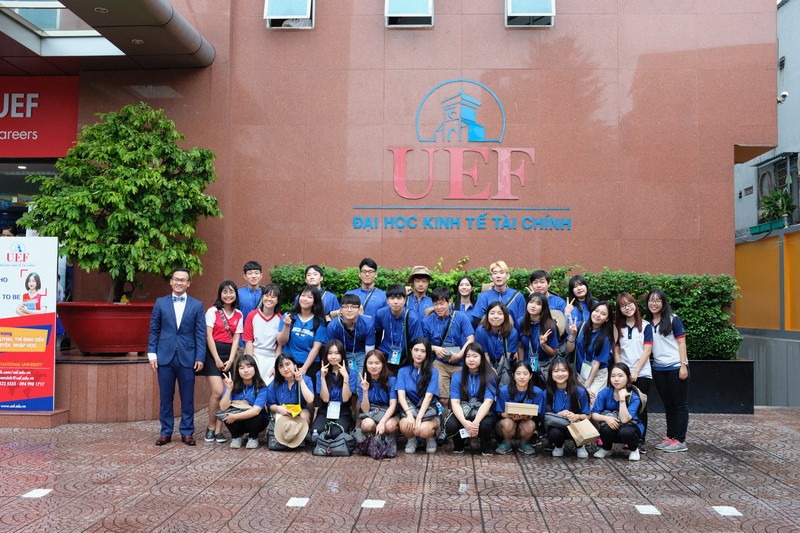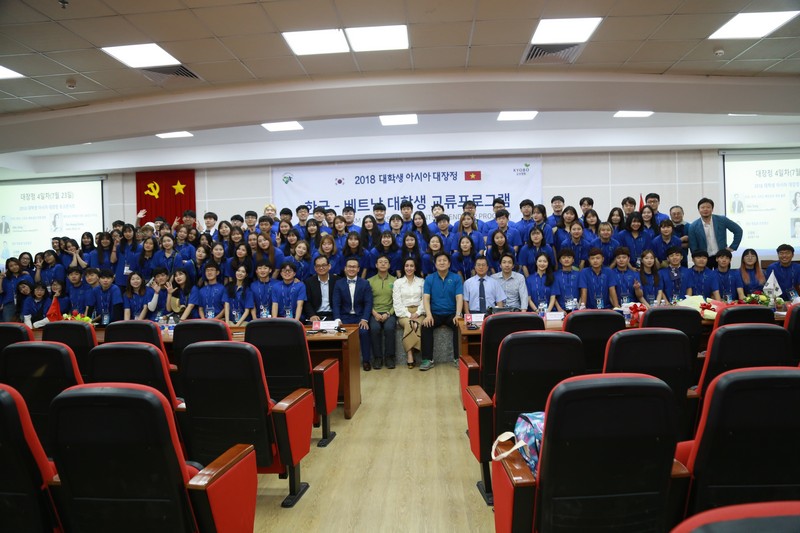 100 Korean lecturers and students checked in at "Home of UEFers"
The program was held with the participation of 100 lecturers and excellent students who were representatives of Korea's leading universities. Daesan Foundation, key sponsor of the program, chooses UEF as a strategic partner with the objective of together celebrating this cultural exchange event. At present, the cooperation between Vietnam and Korea has shifted from only strategic to comprehensive, hence the much attention it gets from governments of both sides. In particular, UEF has secured strategic relationships as well as signed agreement with numerous prestigious Korean universities such as Woosong University, Wonkwang University, Hankuk University etc.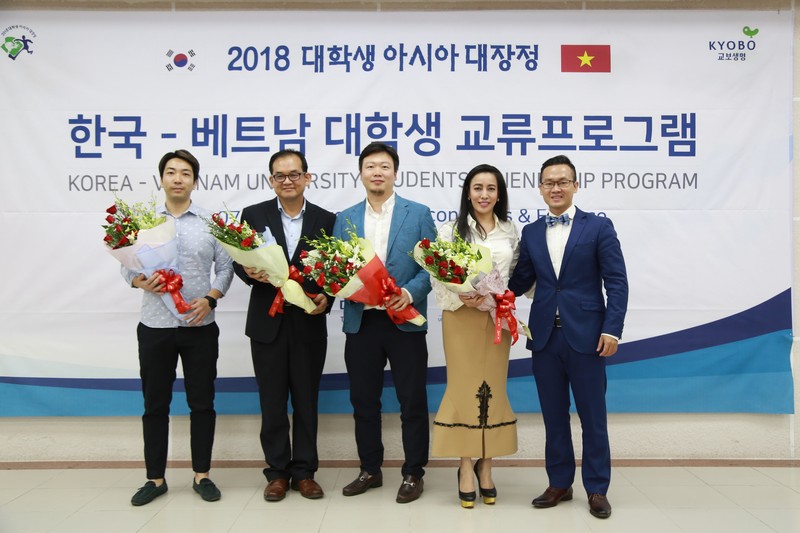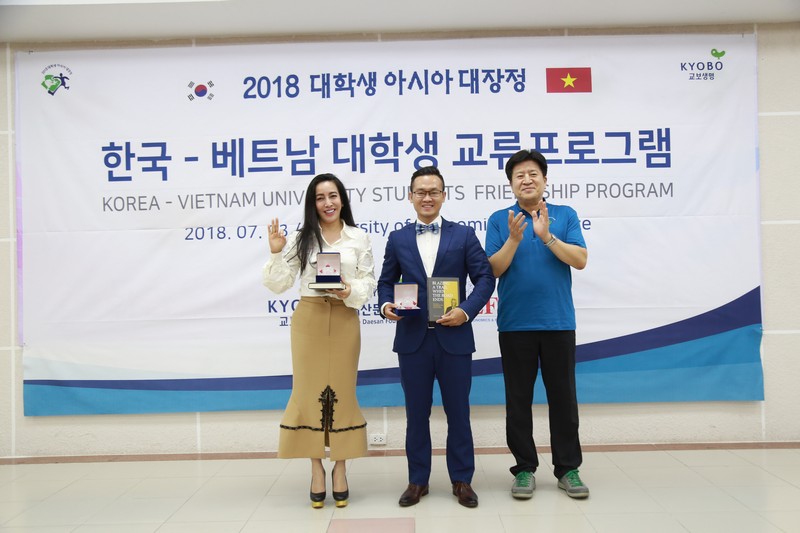 Representatives of UEF and Daesan Foundation giving gifts to speakers

At the event, both Korean and Vietnamese students had the opportunity to receive useful knowledge about Korean and Vietnamese culture, history and especially operating social media based business presented by famous CEOs. Besides, the students were taught about the similarities between start-up methodologies among Vietnamese and Korean youth, and tips to build a stronger brand image for the company in the marketplace. Korean CEOs also placed a focus on the strengths, shortcomings of the aforementioned business methods.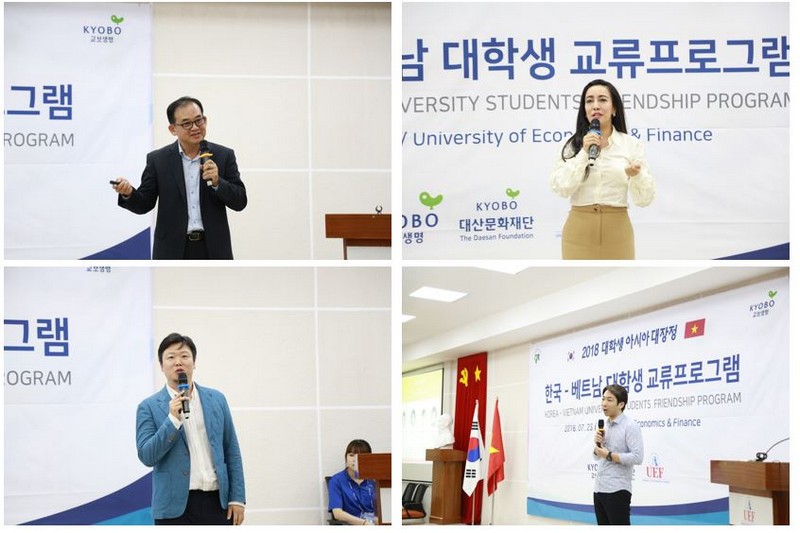 Leading Vietnamese and Korean CEOs showing their enthusiasm in sharing knowledge to students

At the program, students raised lots of questions so experts can comment on their business ideas and find out ways to design an effective start-up path. Korean experts were impressed by UEFers' highly practical questions which showcase their great vision.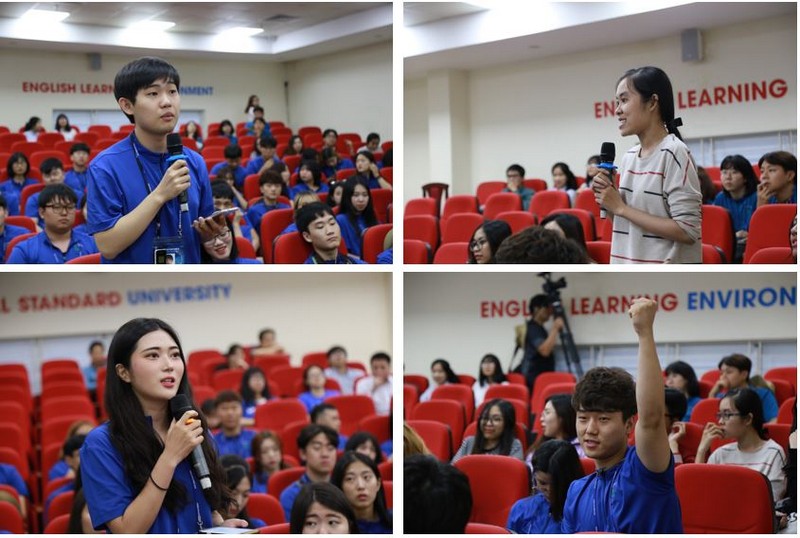 Vietnamese and Korean students expressing ideas and raising questions

The highlight of the program is a speech from Ms. Duong Thu Huong - CEO of Forbes Vietnam - focusing on business style of top leaders from big companies including Vinamilk, Visan, FPT, Thegioididong, VNG, etc. She also stated that each leader has different business style in different periods. As a result, students know the importance of leadership style, she stressed "To become a great leader, you have to possess five main characteristics: enduring, creative, daring, determined and visionary regardless of the time."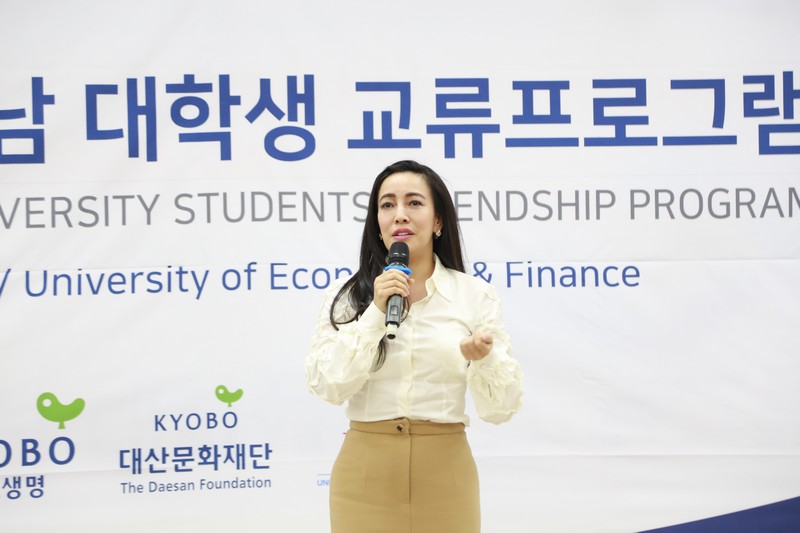 Ms Duong Thu Huong-CEO of Forbes Vietnam sharing thoughts with students

Finally, students were full of excitement when expressing their own business plans and receiving precious feedbacks from experts. Particularly, Korean CEOs considered Vietnam as a potential marketplace as it aligns with Korean culture in many ways, and encouraged Korean students to be willing to start-up business in Vietnam.

After the program, UEF and Daesan Foundation had a discussion on planning the upcoming programs to strengthen sustainable cooperation in various areas such as cultural exchange, academic and start-up programs. With such a strong tie between the two, we believe UEFers will have more chances to experience and study as well as improve career prospect in our globalized world.