Plus 3 – 2017, one of the biggest academic exchange programs between Ho Chi Minh City University of Economics and Finance –UEF and Pittsburgh University (USA), has officially started on 8th May, which marked the milestone of 9-year cooperation. There are 22 open-minded and youthful Pittsburgh's students welcomed with the warm and friendliness from UEF's students in this visit.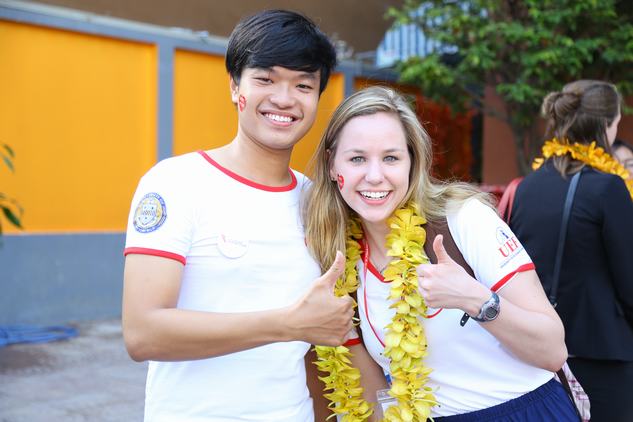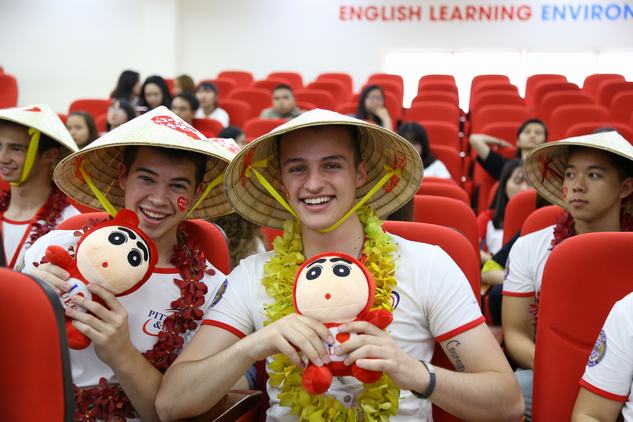 Pitts and UEF's students quickly bridge the gap and make friends with each other in the friendly and united welcome ceremony
After the ceremony, Pitts's students, accompanied with dynamic and hospitable UEF friends, have opportunities to acquire all knowledge of Vietnam through some exciting activities.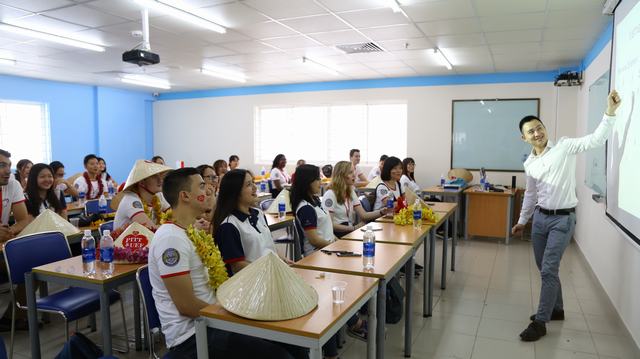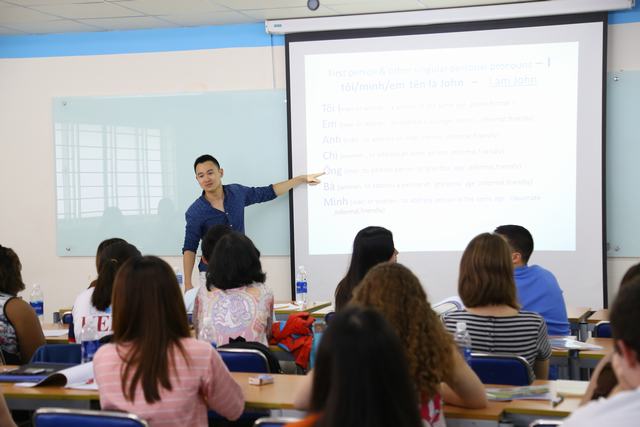 Vietnamese class by Mr.Nguyen Quang Dung is the first activity for students from both schools. Pittsburgh's students show their interest toward the Vietnamese tones for the first-time experience.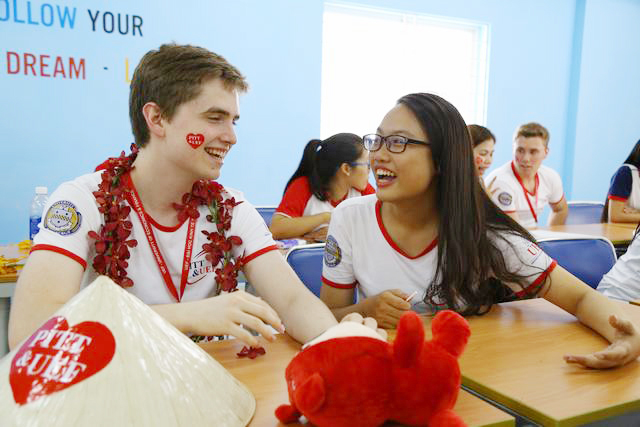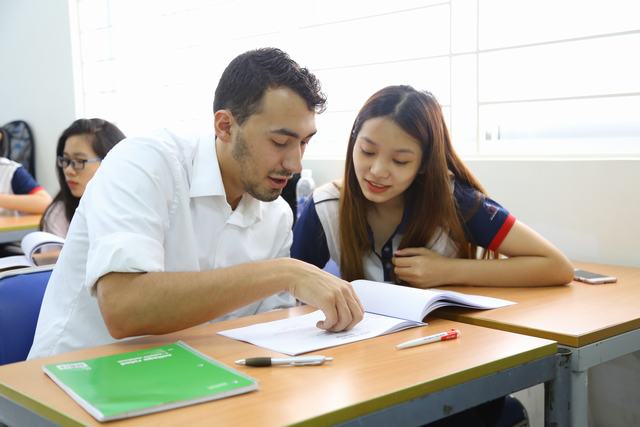 Pittsburgh's students are practicing Vietnamese pronunciation with the help of UEF friends
In this afternoon, students of both school start their 'City Tour' around HCMC to explore various tourist attractions and 'must-have-to-visit' destinations. Let's see where they go: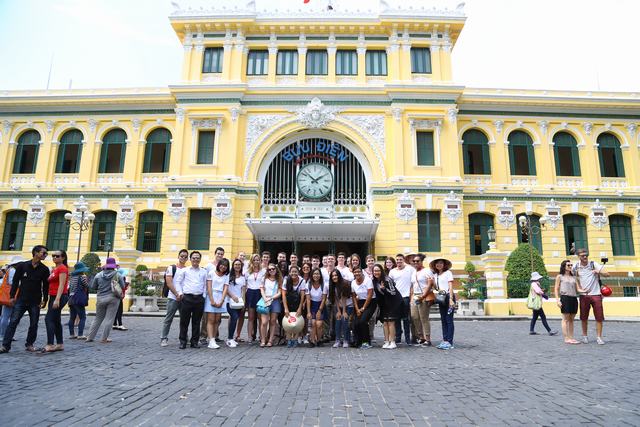 'Saigon Central post office' is the first destination to check in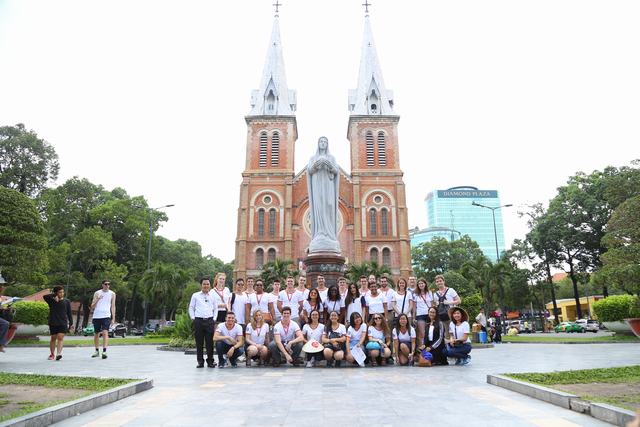 Why don't we take a photo in the nearby Notre-Dame Cathedral Basilica of Saigon?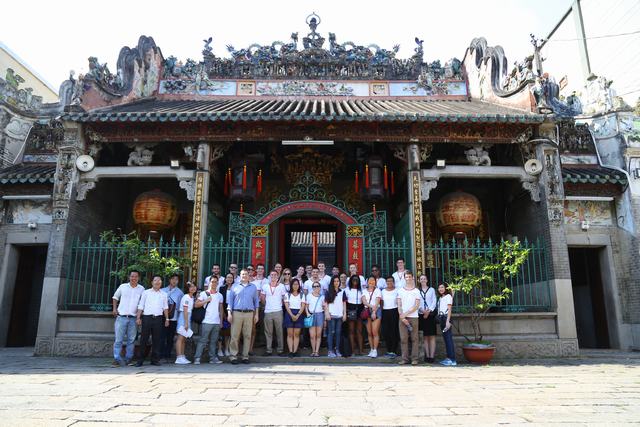 Thien Hau pagoda should also be considered one of the most attractive beauty spot.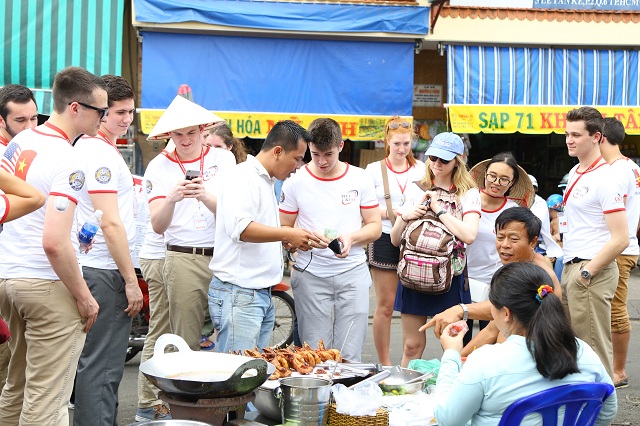 Now let's enjoy the wonderful street food.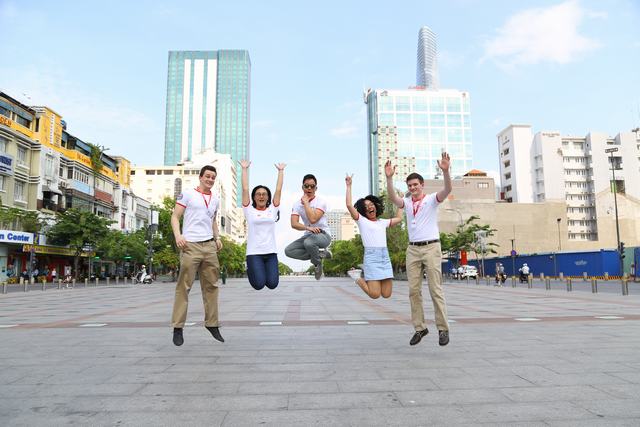 And don't forget to have some cool posture at Nguyen Hue street.
It is just the beginning of Plus 3 - 2017 tour. There are such many exciting activities for next days as class with topic "Urban planning and Development of Ho Chi Minh city", Phu My Hung trip, Glass Egg Digital Media. Stay tuned for more information from the interesting trip of Pittsburgh's students in Vietnam.
By Thanh Nghia,
Photos: Cao Tan, Duy Khanh, Phu Quang