October 17th, 2016
To provide a high-quality international study environment with multicultural experience has always been one of the top priorities of Ho Chi Minh City University of Economics and Finance (UEF). Being a member of UEF, students are facilitated to participate in various academic cultural exchange programs in order to self-develop and expand their vision.
Besides the events annually held such as the
student
exchange programs with Pittsburgh University (US) and Bangkok University (Thailand), the Semester Abroad program is another opportunity for UEF students of any major to explore the culture of different countries in the world. According to UEF Institute of International Education, students will have an opportunity to study at Solbridge International Shool of Business of Woosong University in Daejeon, Korea at the beginning of March 2017. This city, the fifth largest one in Korea, has earned its name as "Asia's Silicon Valley" and "high technology city" due to its strong development.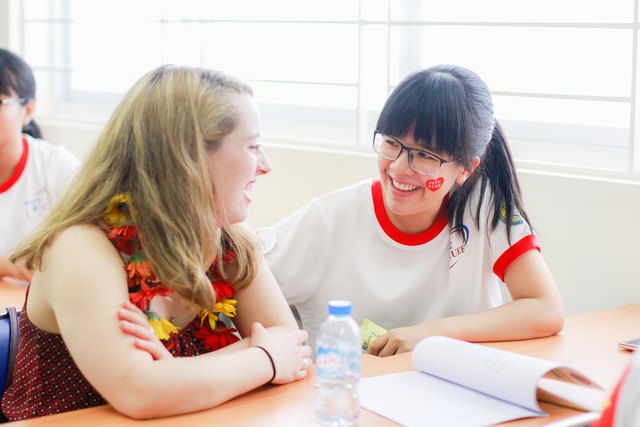 Attending the Semester Abroad is an occasion for students to develop their foreign language skills and enrich their knowledge.
Students will be able to choose the subjects (maximum amount: 6) that they would like to take at Solbridge School and the scores that they gain will be accredited by UEF. They will also be awarded the certificate of participation of Semester Abroad, which might be helpful in applying for jobs.
Especially, 02 fully-funded scholarships and 05 half-fee ones will be presented to those who take part in this program.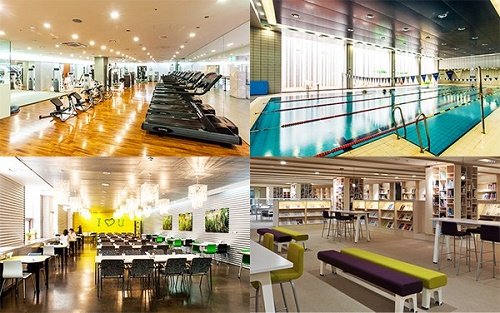 The modern study and entertainment environment of Solbridge University.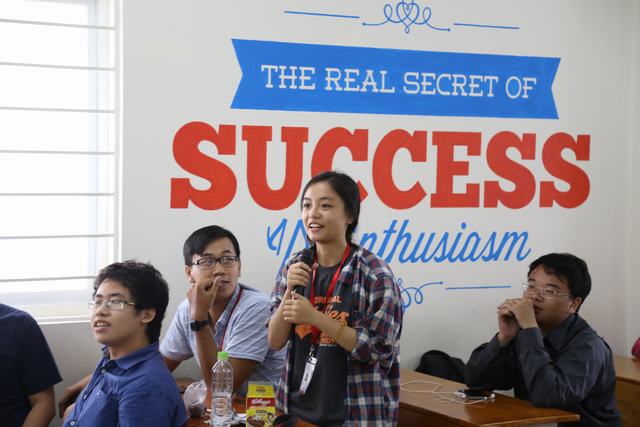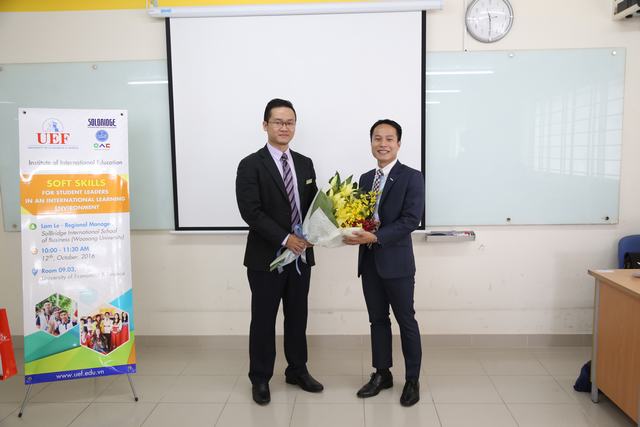 UEF students had a meeting with Solbridge School on October 12th
Some important information that must be noted:
1. Requirement:
GPA (in UEF): 3.0 and over;

IELTS at least 5.5 or TOEFL iBT at least 62 or TOEIC at least 620;

Pass UEF's interview;

Pass Solbridge's interview;
2. Admission profile
Registration form

English language certificate (IELTS: at least 5.5 or TOEFL iBT at least 62 or TOEIC at least 620)

Student status confirmation paper (English version)

Proof of deposit of at least 9.000 USD (English version)

Passport (6 months validity)

01 passport photo
3. Enrollment time
Spring semester

(March

2017): scheduled to start on March 02nd, 2017
Deadline: November 15th, 2017
Some information about Solbridge International Business School:

Solbridge International Business School has been training from BBA to MBA: Finance, Marketing and Business Administration and been famous for multicultural learning environments. In addition to professional knowledge, soft skills are mainly trained so that the students can deal with problems in both inside and outside classroom situations. Along with the series of events held annually, UEF students will certainly have the opportunity to experience the diversity of cuisine, art, language,the personality of not only South Korea people but also friends many different countries.

- Top five percent of schools that are awarded AACSB

- 80% of professors gain degrees from famous universities such as Harvard,
Upenn
, MIT, Texas A&M, Carlos III University of Madrid;

- 75% of students come from more than 40 nations;

- Be recognized as excellent business school in 2014 by The Ministry of Education and Training of South Korea;

- IEQAS Accredited in 2013;

- Innovation Leadership Award by CMO Asia (Singapore) in 2011.
Submit Application:
Insitute of International Education (Administrative sector)

Number: (08) 5422 6666 (ext 023)

Email: daotaoquocte@uef.edu.vn