On December 16th, Ken Bay - a sales specialist in Singapore and the author of the book "Everyone Can Sell"– together with UEF students took part in the talk show "Marketing Yourself To The World" held by the Centre of Enterprise Relations.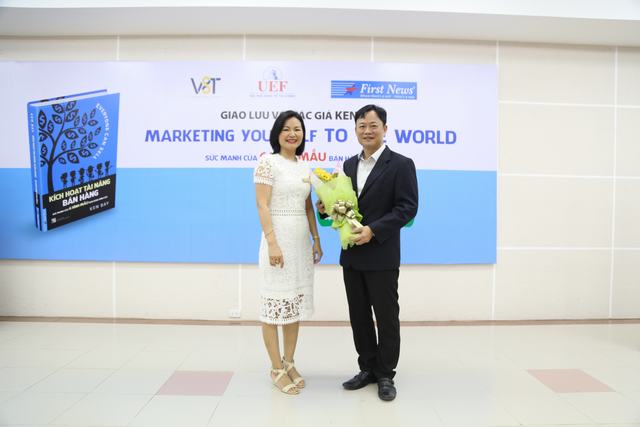 Ms. Nguyen Thi Kim Loan – Deputy Director of Centre of Enterprise Relations were presenting flowers to Mr. Ken Bay

Participating in the talk show, UEF students were given a chance to learn more about the experiences and salesmanship in sales job from Mr. Ken Bay. As a result, they could partly explore their own potential, determine their suitability for the sales work as well as get more opportunities to develop their career in the future.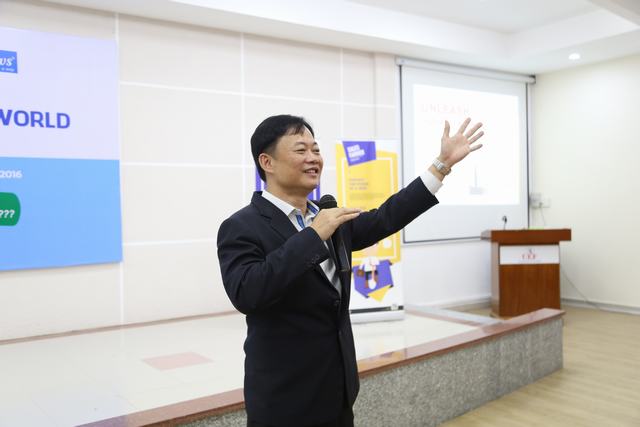 Mr. Ken Bay is well-known as a specialist in the field of sales in Singapore

Besides creating an exciting atmosphere, Mr. Ken Bay also impressed the students by his talent. He said that every individual could develop his/her own potential through 6 models namely hunter, painter, farmer, architect, actor and counselor, which represents every aspect of the sales job. With a sense o humour, he easily made the participants be involved in the instruction and thereby they could have more helpful lessons needed for the work. Besides, Ken Bay also helped the young ,especially, those who are major in business and management, to discover their strength and weakness so that they would be well-prepared in "marketing" themselves to the recruiters.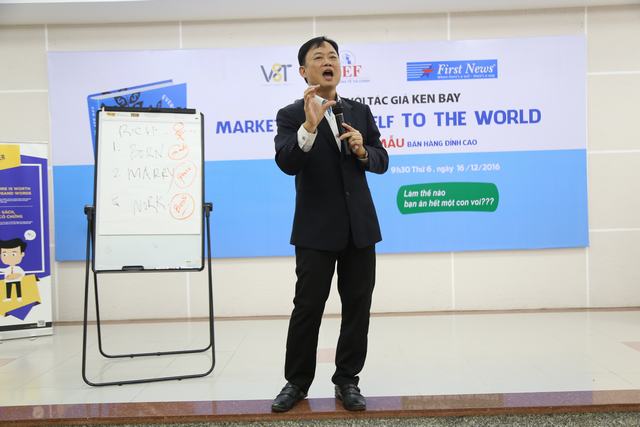 Ken Bay's speech helped to awake the passion and the talent of our young students in business

Through the program, UEF students could certainly have more useful experiences to do their start-ups. Besides, they could also be able to improve their soft skills and foreign language skills as well as to affirm their own position in the globalized economy.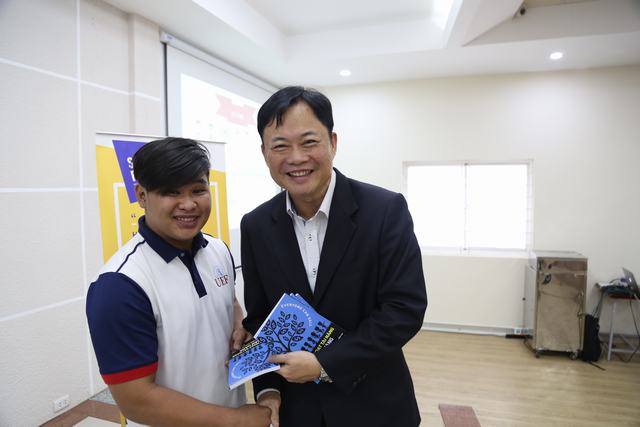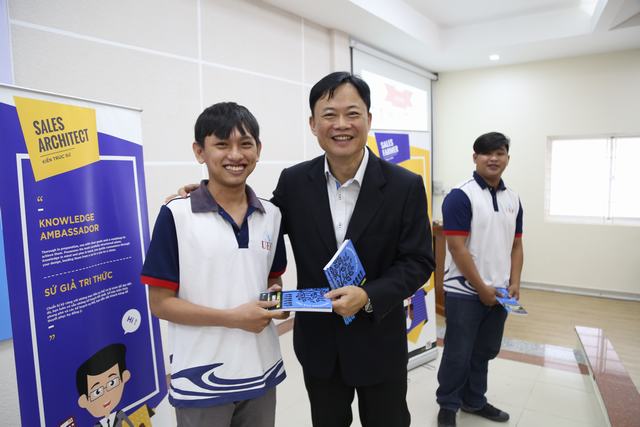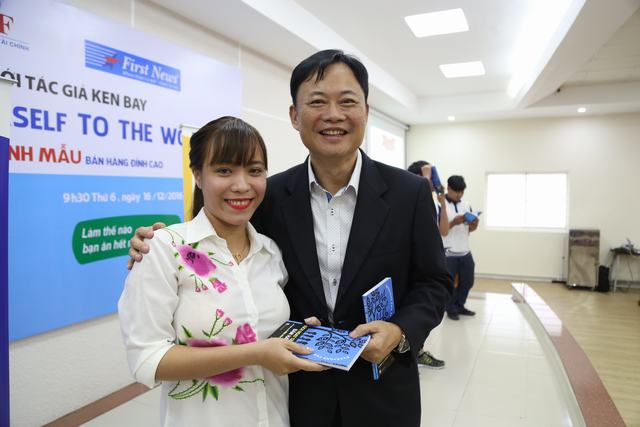 Ken Bay was giving his books as presents to UEF students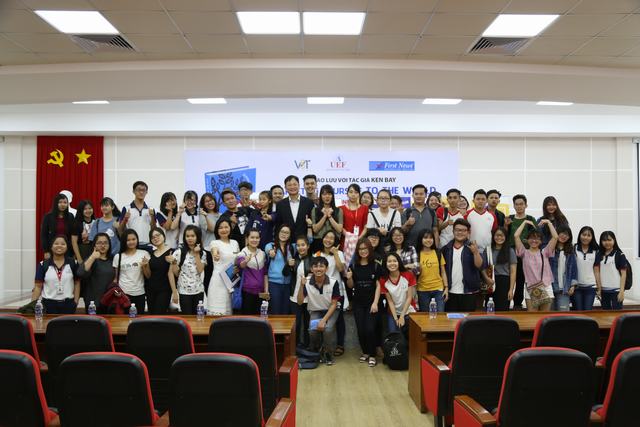 Participating in the talk show, UEF students could gain more valuable experiences

By: Ha Tran
Photos: Nguyen Vo