On December 15, 2020, Royal Bilingual School – a member of HUTECH Education System – was recognized by Cambridge International Education and Testing Organization (CAIE) as a member of Cambridge International Schools with code VN286.
The Royal School stands out with its inter-level international bilingual model ranging from Kindergarten, Primary to High School. With the application of the modern training program following Cambridge standards, the Royal School is a preeminent start for each student in this age of integration.
For this achievement, the Royal School has exceptionally met the rigorous criteria regarding qualities such as management, curriculum, teaching methods, facilities, services, training utilities, etc.
By joining Cambridge's global education network, the Royal School will offer Cambridge academic programs to the students. Upon completion of the program, students will be granted the Cambridge Certificate with global value (including Cambridge Checkpoint, IGCSE, AS/A Level). These are among the prerequisites for studying in countries with the top education in the world.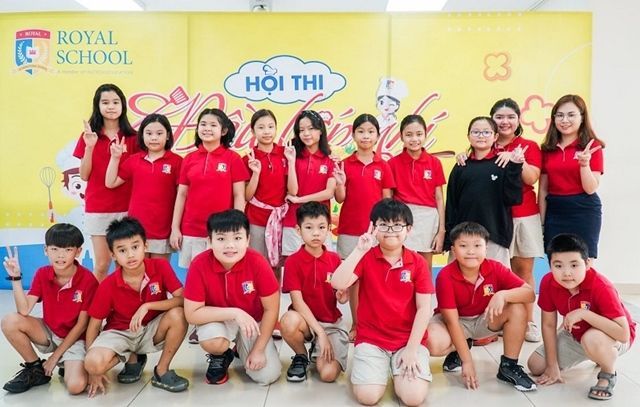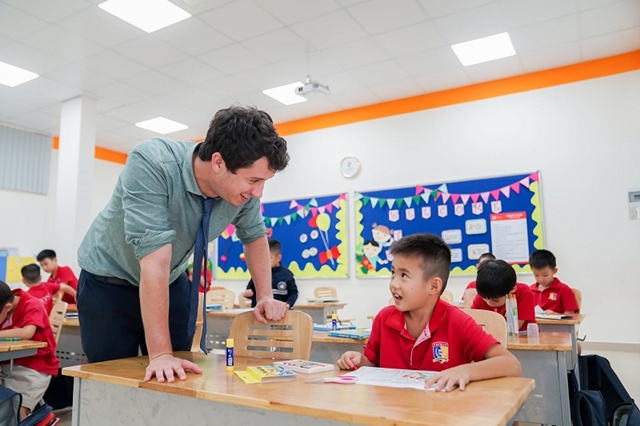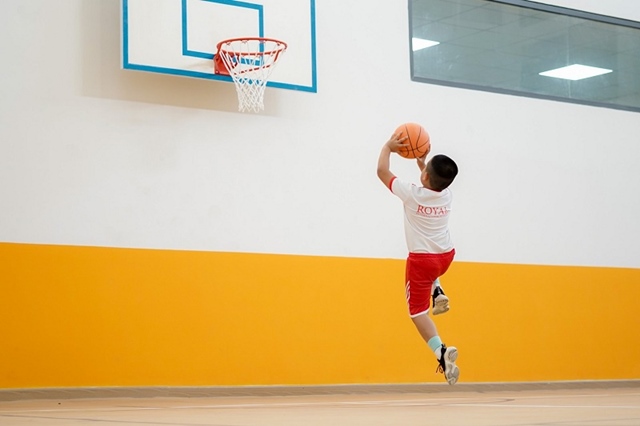 Royal School is an inter-level training school following a bilingual - international model (Photo by Royal School)
Over 25 years of establishment and development, HUTECH Education has affirmed their success with two major higher education brands: Ho Chi Minh City University of Economics and Finance, and Ho Chi Minh City University of Technology. Not only that, HUTECH Education also cooperates in training, programs recognizing and linking with more than 30 famous universities such as University of Pittsburgh (USA), Wilmington University (USA), Arizona University (USA), Gloucestershire University (UK), Leeds Trinity University (UK), Kobe University (Japan), Cergy-Pontoise University (France), etc. Step by step, they are approaching the world's training quality.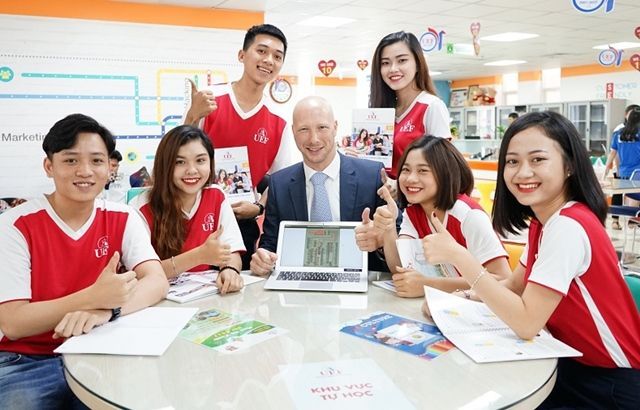 The year-end's good news continues to affirm HUTECH Education's reputation and strength.
Upon sending a hearty congratulations to Royal School, UEF applauds the collective board of leaders, teachers, and staff members whose efforts have born "sweet fruits" to HUTECH Education at the end of the year, motivating the whole system to take strong and firm steps along on the new journey.

TT.TT-TT