On February 1, 2015 members from People and Environment Club (P&E) of UEF launched 2015 Spring Volunteer Campaign with charitable activities, giving tender care to orphans during Tet at Linh Son pagoda in District 12 and the underprivileged around UEF campus.



This is one of the meaningful voluntary activities performed by UEF students in general and by P&E members in particular. With community spirit, P&E members keep on doing practical sharing activities. Previously, they also undertook an activity called "Christmas Volunteer" for the M'nong at Quang Truc Commune, Tuy Duc District, DakNong Province,donating books, warm clothes, food and many scholarships as Christmas gifts to underprivileged children.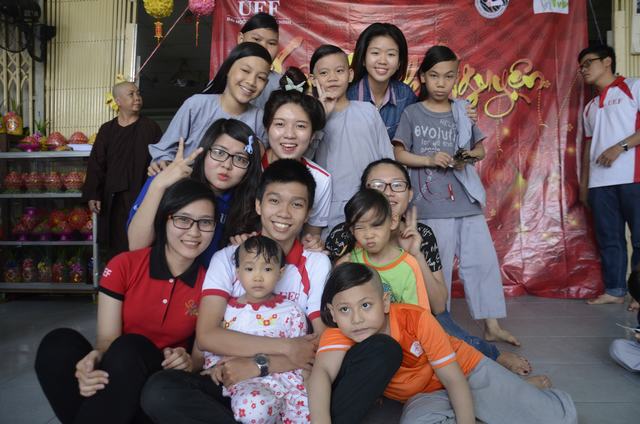 P&E members decorating for Tet at Linh Son pagoda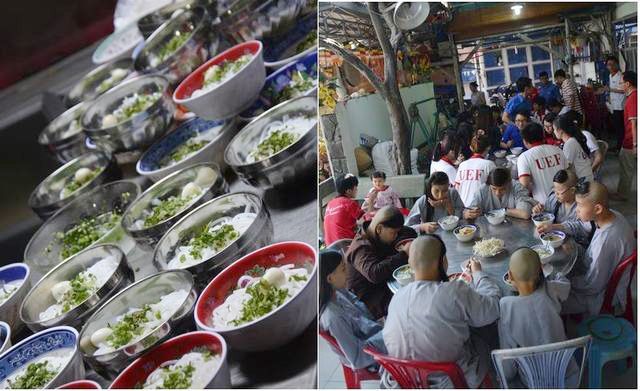 Orphans enjoying delicious meals prepared by UEF students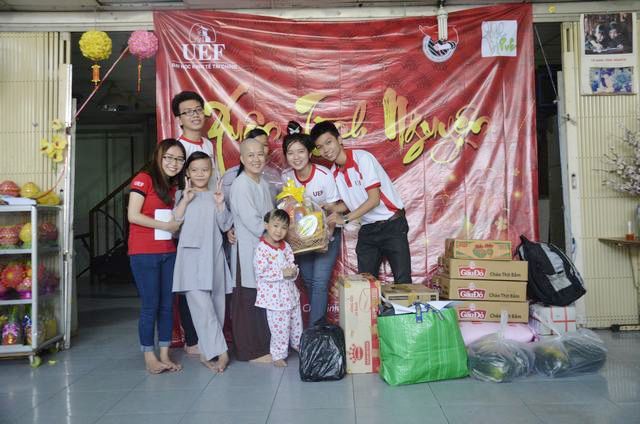 A representative of P&E donating necessities as Tet gifts to Linh Son pagoda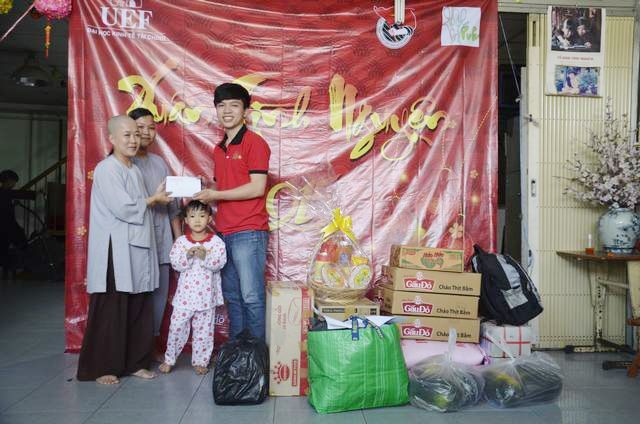 UEF students together sending love messages to get joy and radiant smiles in the spring time

These meaningful activities have demonstrated UEF students' worthy volunteer spirit. In addition to school work, they eagerly participate in social activities in order to improve their positive life skills for a close-knit community. They have brought not only disadvantaged people a spring of joy and love but also UEF a warm spring atmosphere on the threshold of a new year.

News reporter: Tran Ha, Photos by P&E Club