With the hope to help students "get acquaintance" with a practical work environment while still learning theories in class, on December 22, The UEF Institute of International has organized a field trip and hands-on practicum experience at Caravelle Saigon Hotel for all students from both Business Administration and Marketing majors.
Accompanying the students during the trip was Mr. Mikael Knudsen - Lecturer in Charge, and Ms. Huynh Tu Anh – Vice Director of the International Institute. For the welcoming part, there were the presence of the Caravelle Hotel's Director of Human Resources and the staff members working there.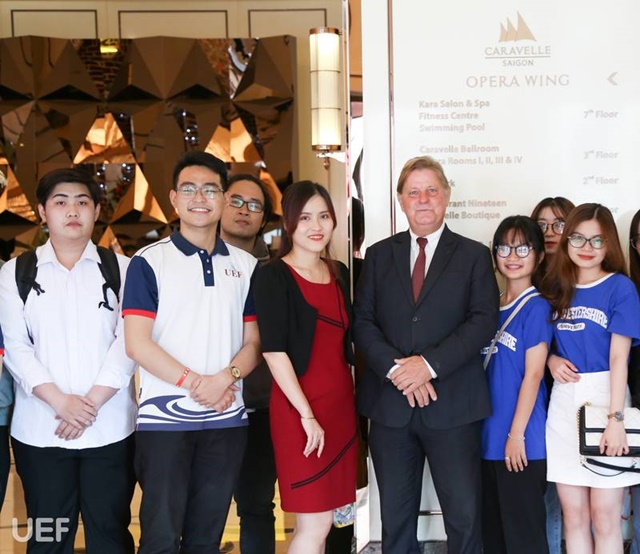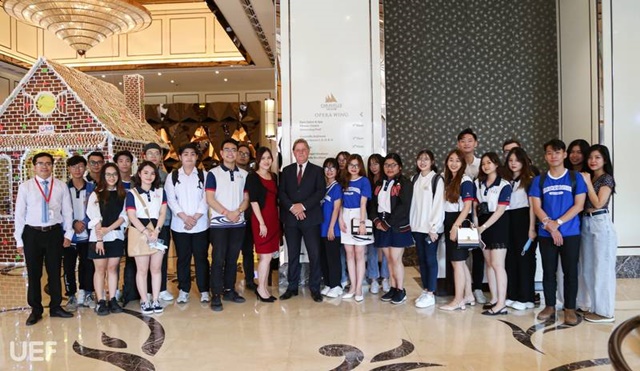 The warm and grand welcome of the Caravelle Hotel has left a good impression on UEF students
Located at the center of the city, Caravelle seems to have been a witness to many historical, cultural, and political events in Ho Chi Minh City throughout centuries. Upon visiting Caravelle, the students got the chance to learn and listen to the history of the establishment and the milestones that attributed to Caravelle's development until today.

For students who were especially keen on issues regarding human resources, the manager of Caravelle's Human Resources department has shared experiences in management and etiquettes among staff and how to resolve internal conflicts to increase solidarity and develop themselves more.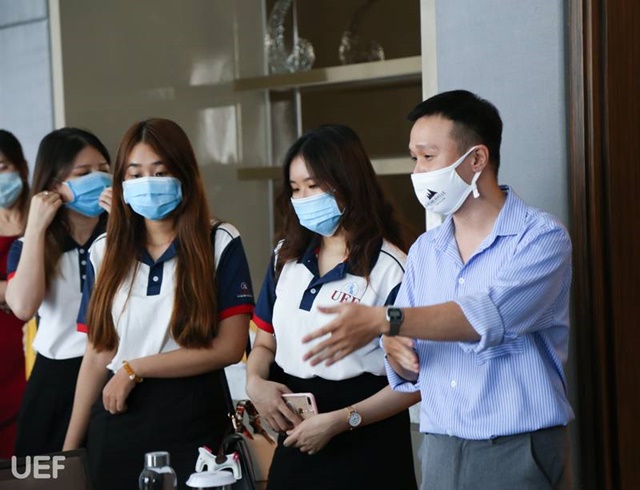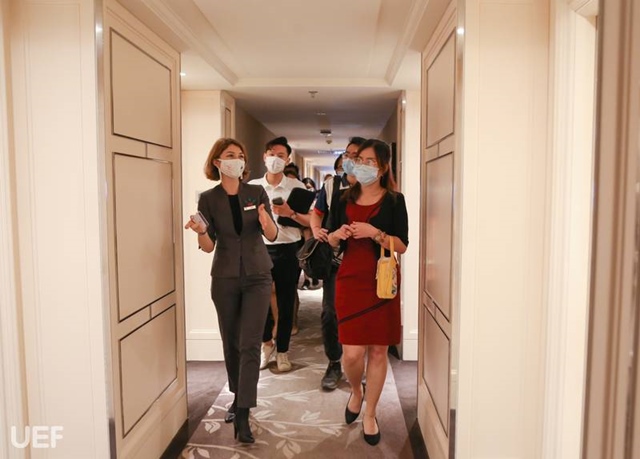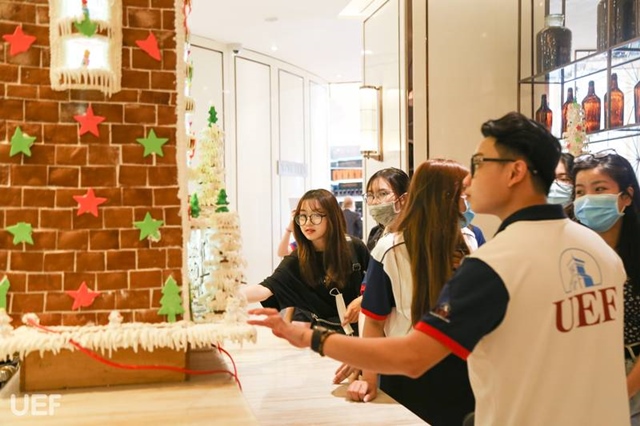 The students received a tour through the lobby, rooms, and departments areas
During the field trip, UEF students constantly asked questions that showcased their learning spirit and their interest in the hotel such as job requirements, candidate selection criteria, etc. This is a plus point for UEF students because aside from requiring skills and expertise, Caravelle always chooses the most suitable candidates who possess a spirit of inquisitiveness.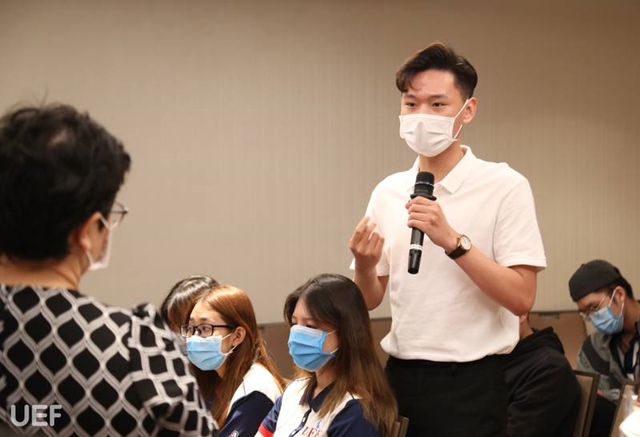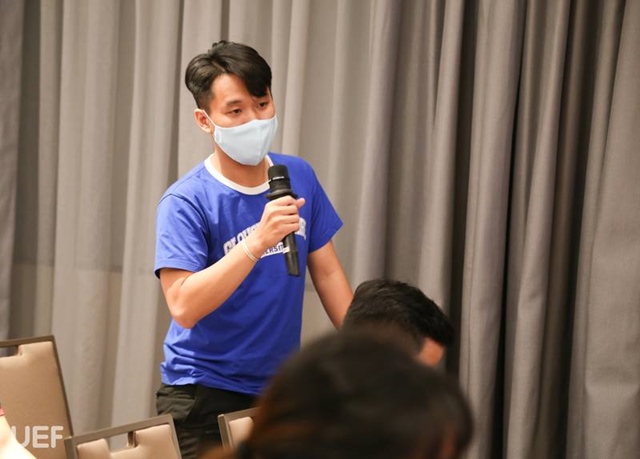 The professional and modern work environment is a motivation for UEF students to give their best efforts in the future

Towards the end of the field trip, in addition to the exciting experiences spent at the grand 5-star hotel, UEF students also gathered a lot of useful information and received meaningful practical lessons. That can be the foundation for them to orient themselves regarding studying and seizing better career opportunities in the future.
News: Khanh Vy, Photos: Quynh Nhu