To create and expand healthy playground for students, Ho Chi Minh City University of Economics and Finance (UEF) has offered great opportunities to experience the sportive spirit through golf session at Him Lam Golf Course-Ho Chi Minh city.
At Him Lam
Gofl
Course, UEF students received instruction on basic golf techniques from Mr. Vuong Minh Huan - the Head of Golf Department of Him Lam Joint Stock Company, also Professional Golf Instructor and a Member of US Golf Teachers Federation (USGTF).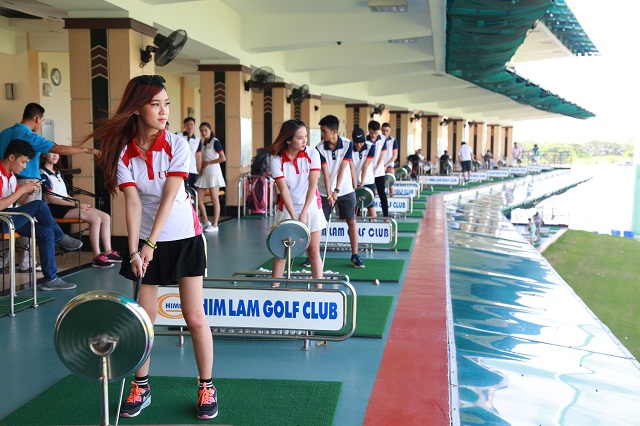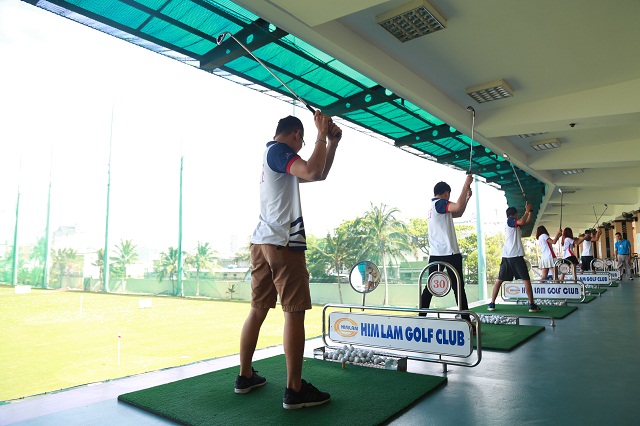 UEF students had opportunities to experience high-class sport.
Golf is a unique sport that receives a lot of attention from
sport
fans. What is interesting about golf is that we use
golf
club to bring the ball into a hole. Players have to go from one hole to another and the hole is scattered randomly in one big area.
These days, Golf has become so well-known in several countries in the world and it is usually considered as
high-class
sport for the rich, especially for successful businessmen. Therefore, golf was given special names such as "noble sport" or "the sport of business", etc.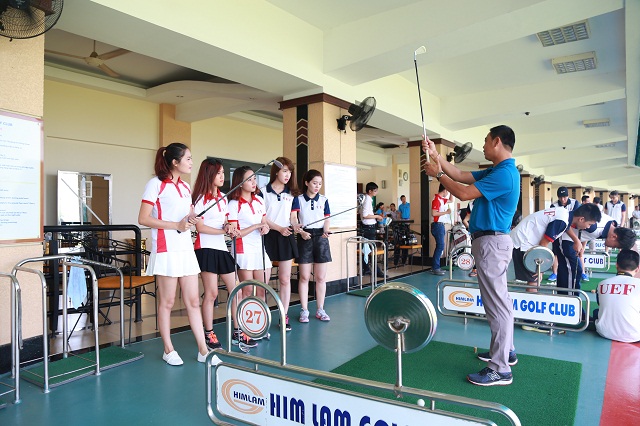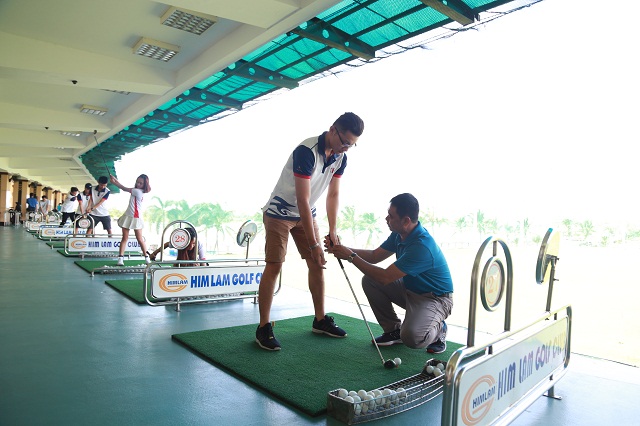 Mr Vuong Minh Huan carefully instructed students on the techniques and the spirit of playing golf.
Nguyen Thanh Nghia, student of UEF, shared his feeling after this practical experience: "This is the first time I have come to this Golf Course and it has given me a lot of inspiration. Standing in front of this huge place with a club in my hand, I felt like a true Golfer and I learned a lot about this amazing sport after listening to the instructions"
Golf is not just beneficial for the physical and mental health, but it also gives UEF students a closer look to business world. Furthermore, this sport will inspire UEF-ers in focusing on their study and being ready to follow new trend in life and in their future career.
Quynh Anh,
Photos: Dự Tây