On June 30th, a large number of UEF students have come and joined the "Welcome Green Summer" event in such cheerful and dynamic atmosphere.
This practical event was held to prepare for the Green Summer campaign and through that spread the beautiful images of UEF volunteers – whose desires and passions were to contribute their strength and become a part of the society. Currently, The Campaign Leading Team has received over 40 million VND from all the school Staffs, Lecturers and Students. In addition, more than 2000 notebooks donated by several enterprises and students will surely bring happiness to all the children on the School Commencement Day. According to The Campaign Leading Team, this activity will be on progress until July 16th 2016.
Let's have a look at the campaign this morning: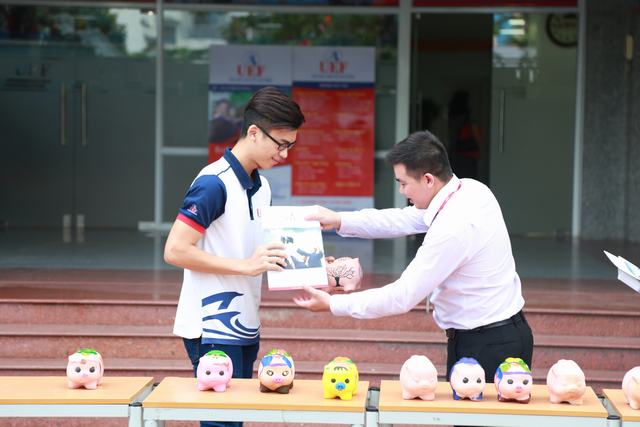 Piggy-bank event took place right after the opening ceremony.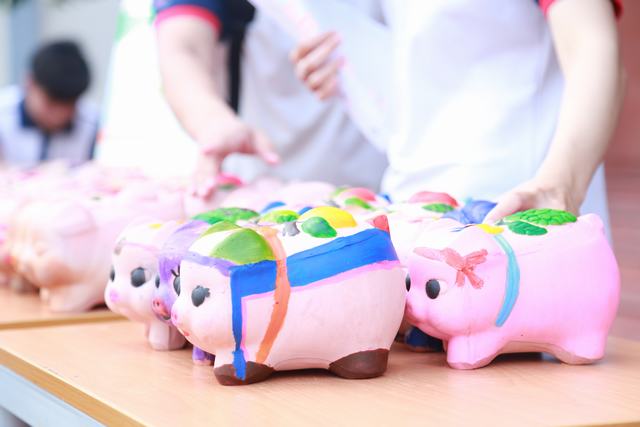 Supports from the school staff,
teachers and all the students has become a greatest
source of motivation for UEF volunteers.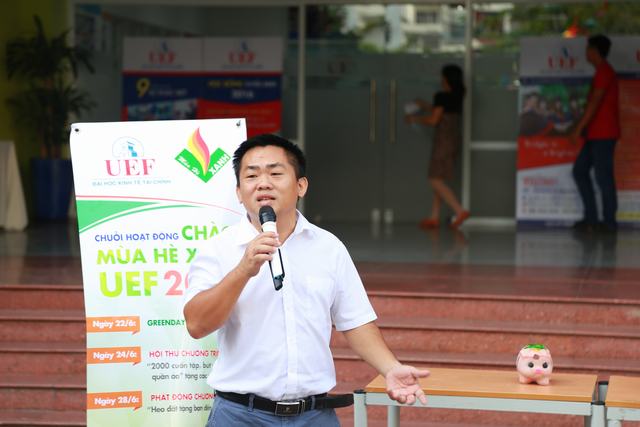 Mr. Ngo Cao Cuong –Vice President of UEF has delivered his speech at the event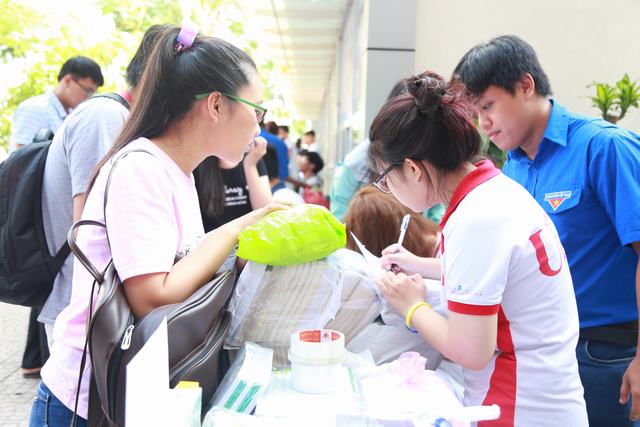 UEF students enjoyed themselves in activities like collecting notebooks, textbooks, school stationary, etc…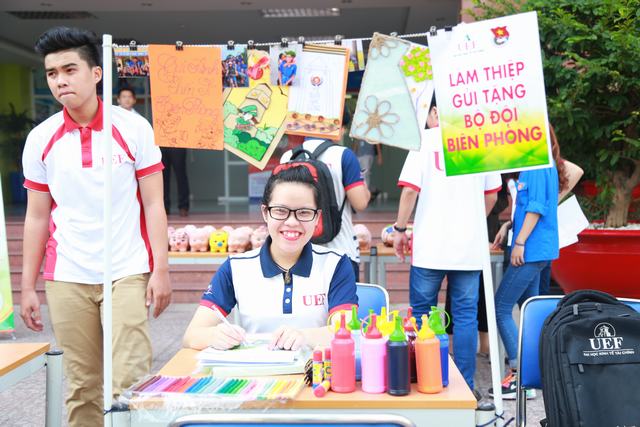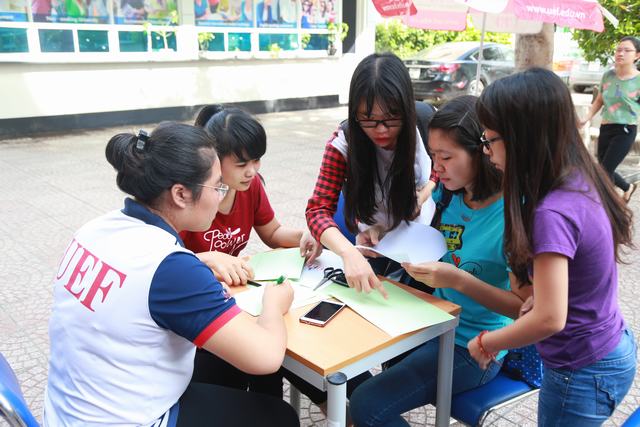 Postcard designed for border guards attracted many students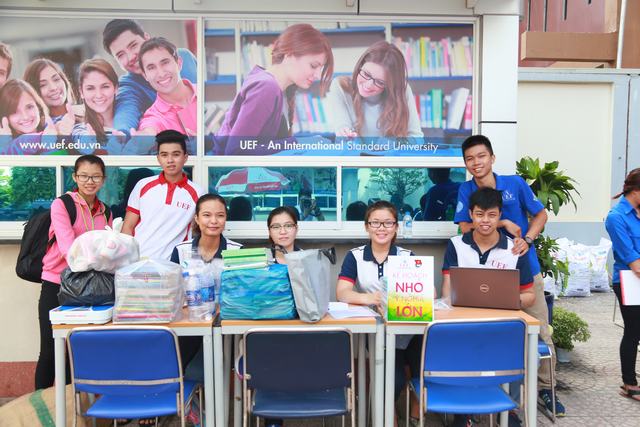 "Simple plan – Great meaning" activity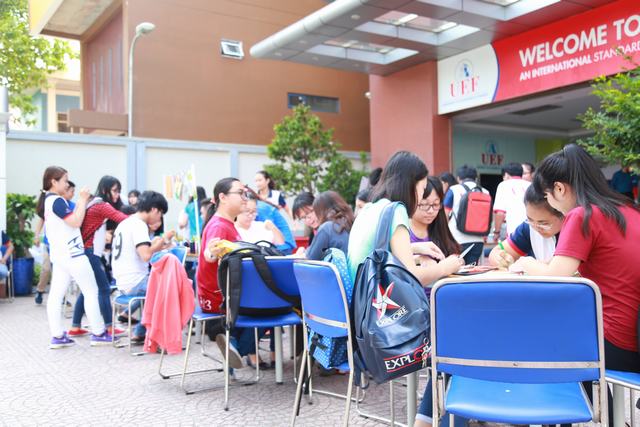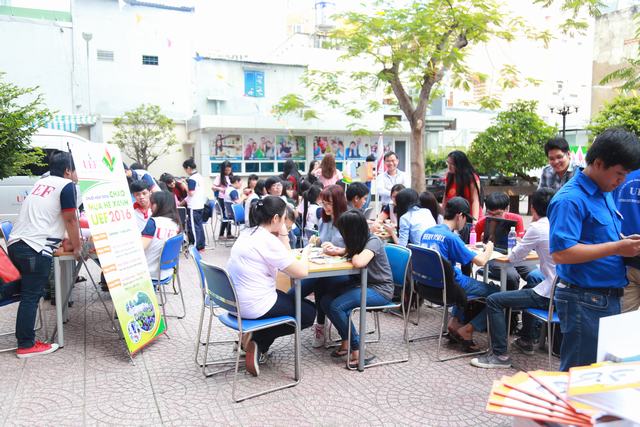 The event ended with solidarity and ready attitude for a meaningful summer