On the morning of May 18, Ho Chi Minh City University of Economics and Finance (UEF) gave a warm welcome to students from Bangkok University (BU), Thailand. It was the second time UEF had organized an academic exchange program with the participation of friends from 'The Golden Kingdom'.

BU team with over 70 students had the chance to meet UEFers for the first time although they had contacted each other previously on social media to discuss the work for their important report called "AEC International Pathway: Thailand and Vietnam Tourism Collaboration" two months ago.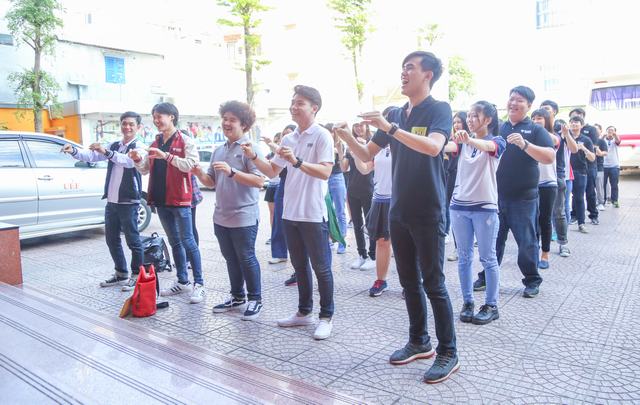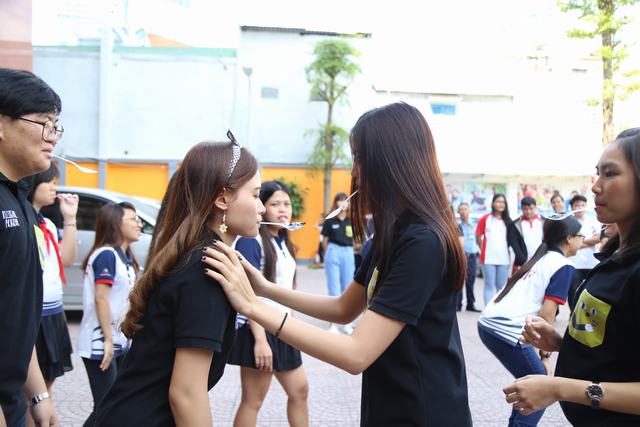 At the beginning of the program, students from both schools warmed themselves up with team games right on university yard.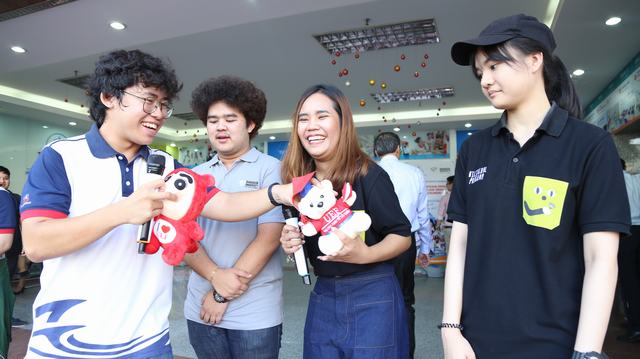 Gifts are given to BU friends

After the wonderful time spent on the schoolyard, students from BU and UEF attended the official welcome ceremony. Amazing performances from BU and UEF students instantly created an atmosphere of youth and friendliness in the Hall.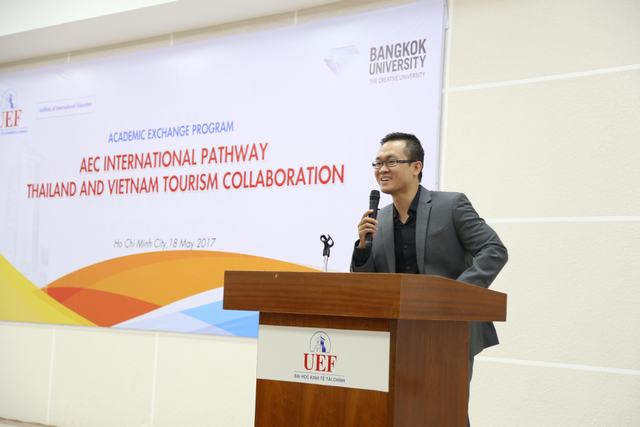 Dr. Loc Do - Director of Institute of International Education delivered his welcome speech on behalf of UEF.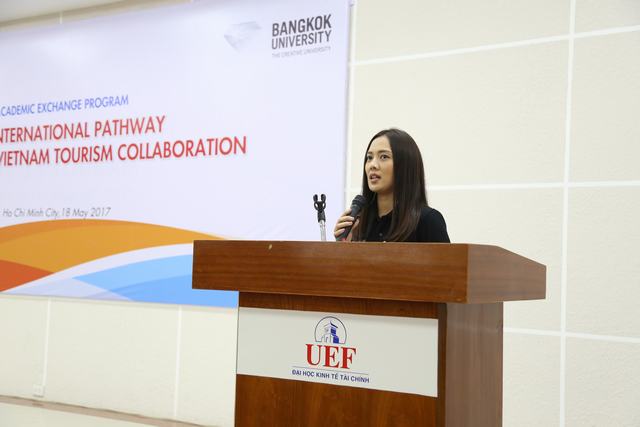 Dr. Jiraporn Kerdchoochuen from Bangkok University expressed her gratitude to everyone at UEF from the governing board to students for a friendly welcome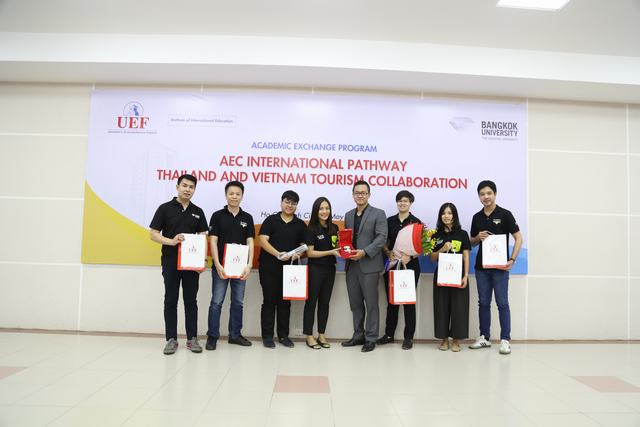 Meaningful gifts were exchanged between UEF and BU's representatives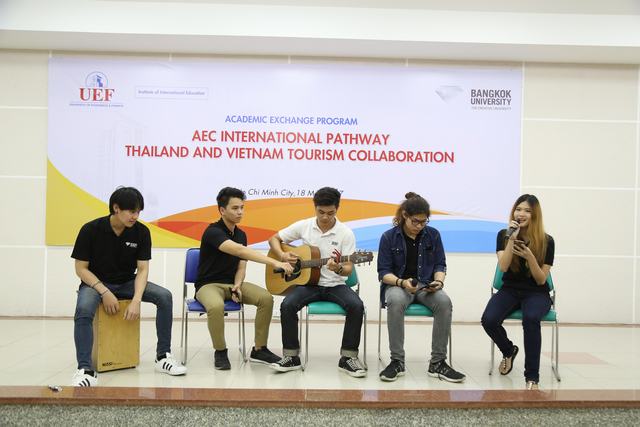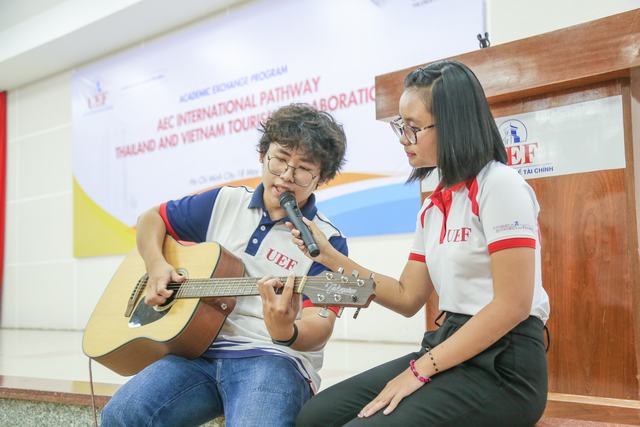 Exciting performances given by students from both schools helped to bridge the gap between them

And the most anticipated part of the exchange program finally took place. That was when UEF and BU students got to present their report after two months of discussion and cooperation. With the topic "Presenting a 6-month campaign for tourism development and promotion between Vietnam and Thailand", ten groups showed their confidence and convinced the audience with their ingenious schemes and thorough understanding of the cultures and people in the two countries.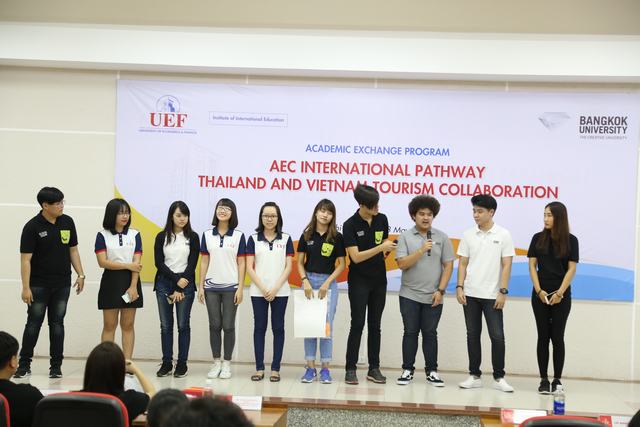 Thanks to careful preparation, all of the groups were able to persuade everyone of their plans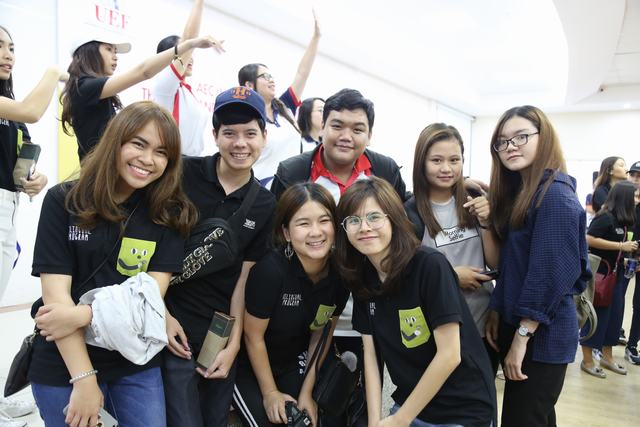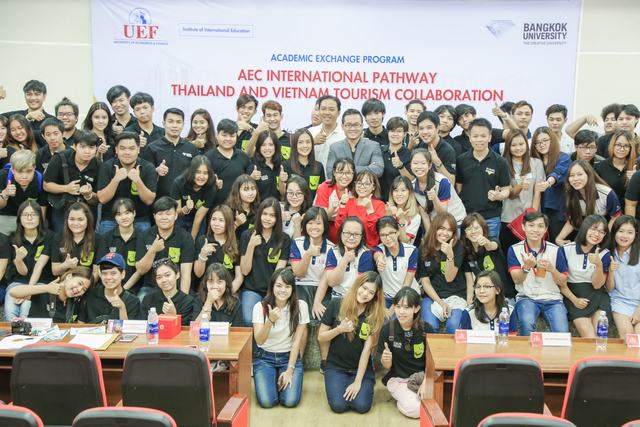 The entire program was a golden opportunity for UEF students to strike up new friendships

The program only lasted for a day but to all BU and UEF students, it was a meaningful 'reunion'. On top of that, as both universities provide international standard courses, academic exchange programs are great chances for students to sharpen their interpersonal skills and establish friendships with friends from different cultures.

See you again, BU friends! Hope you had fond memories with not just UEF students but our country and our people as well!
By: Thanh Nghia,
Photo: Cao Tan, Nguyen Vo, Duy Khanh