In order to create a connection in the training and career guidance tasks between the University and high schools, and simultaneously help students gain the opportunity to get familiar with the university education environment, on the morning of January 11, the UEF International Institute has organized an internship and vocational training program for the students at the Bilingual Canadian International School (BCIS).
During the program's duration of 5 days (January 11 to 15), there has been a variety of activities, ranging from knowledge gaining to extracurricular activities. The highlight was the MOU signing ceremony between the two schools.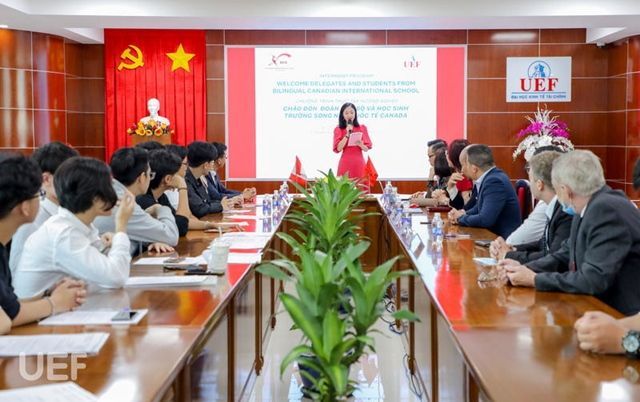 An overview of the welcome of students from Bilingual Canadian International School
Dr. Do Huu Nguyen Loc – Vice President of UEF – shared that UEF and BCIS have a lot in common, in which, both are non-public schools with bilingual education.
Dr. Do Huu Nguyen Loc also added that he was very impressed with the BCIS internship program, because, normally, only the final-year university students go on internships, but BCIS already guides the students through the vocational training since the 11th and 12th grades. This should be a good foundation for the students to have an overview of future careers through practical experiences, not just theoretical knowledge.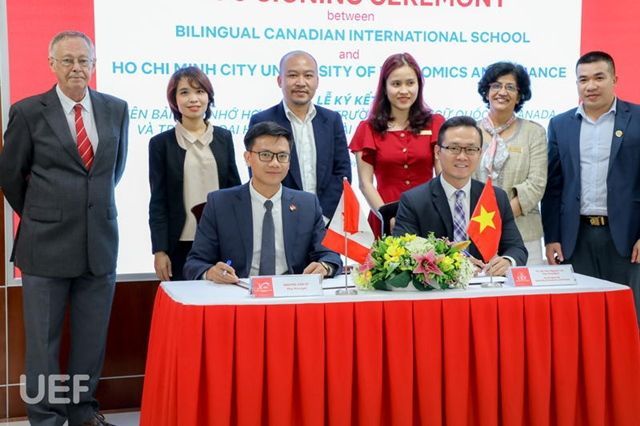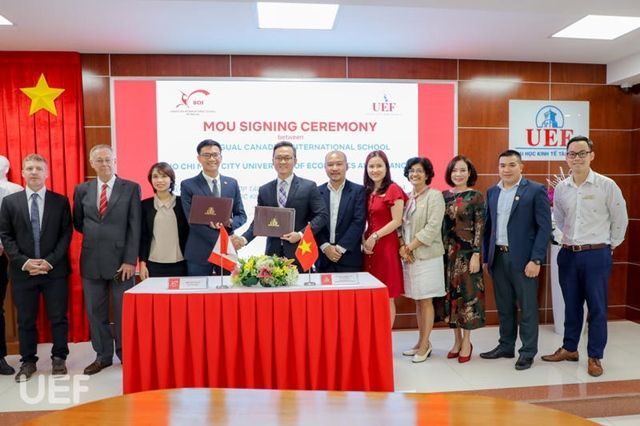 The MOU signing of Dr. Do Huu Nguyen Loc - Vice President of UEF, and Mr. Nguyen Van Sy - Vice Principal of BCSI
Immediately after the signing ceremony, the high school students received guidance from the lecturers and students from the International Institute to visit the facilities: practice areas, gym, classes, and self-study areas, etc. With such modern facilities along with the friendly and cheerful lecturers and senior students, the young students already felt a sense of comfort and intimacy when coming to practice and exchange for the first time.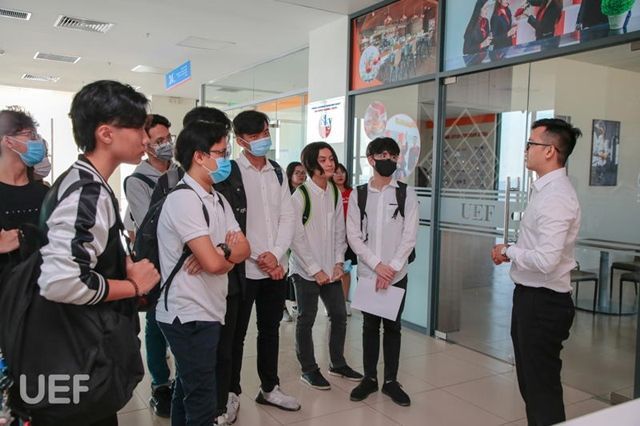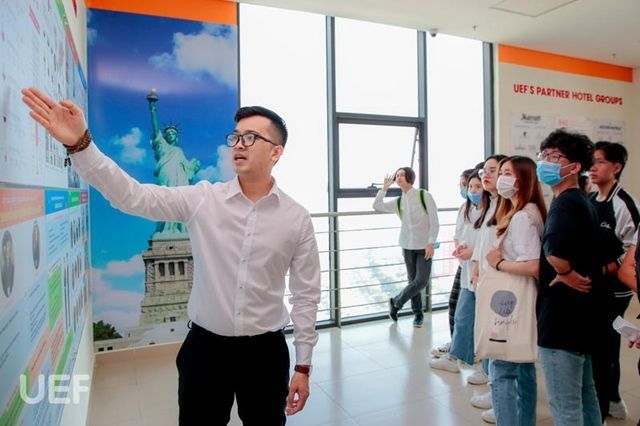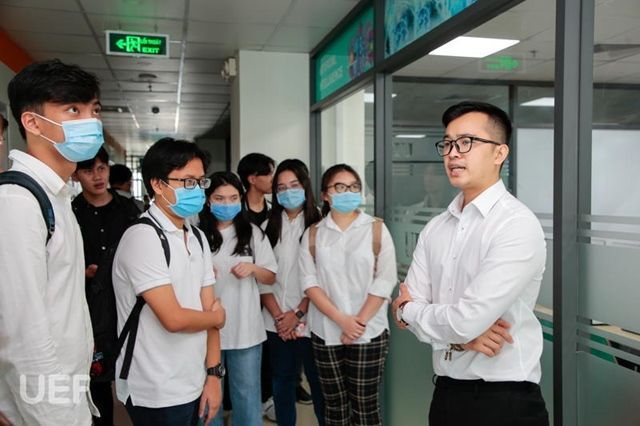 The excited students touring around the facilities
Particularly, Mr. Luu Hoang Thien Minh - Head of UEF Business Administration Unit – has provided much useful information about the majors, career opportunities, etc. through his sharing to help the students form their own initial orientation in order to choose the right path for themselves in the upcoming enrollment.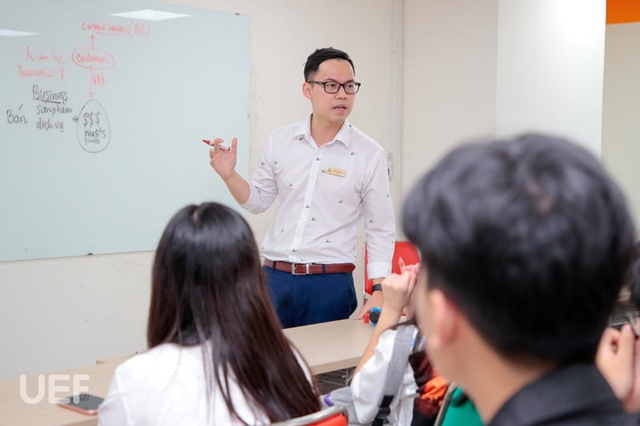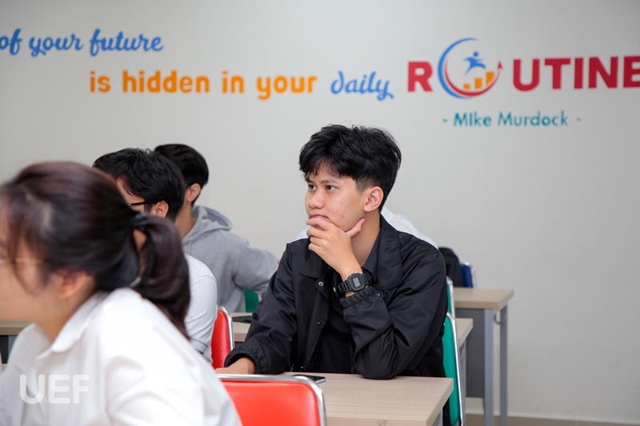 Mr. Luu Hoang Thien Minh giving career-orientated advice to the students
It is reported that in the following days, the students will continue to take part in cultural, academic, and other interesting career-oriented activities at UEF.
Despite having such limited time, this internship would help the students better understand the learning environment, the faculties, the majors, and the facilities at UEF, and obtain more experiences regarding living as university students, studying at the university's lecture hall, etc. to prepare for the next important milestone in their lives.
News: Kim Bang
Photos: The Thang – Kim Bang - Hong Quan