The night of 7th January absolutely was the most prominent landmark of Vu Hoang Diem who was crowned the winner of the Miss UEF in the contest "Graceful and Talented UEF students' contest" in Ho Chi Minh City University of Economics and Finance (UEF). "Graceful and Talented UEF students' contest" is one of the biggest student events in year which is held by UEF and Cat Tien Sa company with the aim of searching and honouring the beauty, the talent and the intelligence of students as well as explore and foster natural ability to orient UEF students towards the Truth, the Goodness and the Beauty.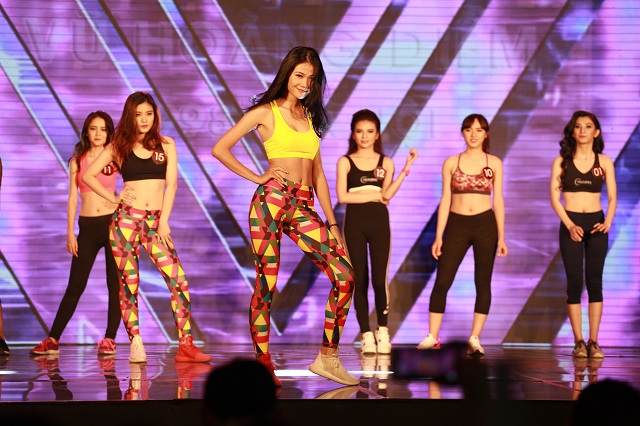 Hoang Diem was healthy and active in sporting clothes

Members of the Jury were prestigious and famous people in Vietnamese entertaining business including meritorious artist, composer, singer Ho Hoai Anh; Phi Phuong Anh and Chung Huyen Thanh, the winner and the 1st runner-up of the Face respectively; Truong Ngoc Tinh the 1st runner-up in Mister Universal Ambassador; Dr. Nhan Cam Tri, Vice Dean of UEF Faculty of Business Administration. Apart from the talent and the beauty of contestants from UEF students, members of the jury made contributions to the prestige of the contest this year.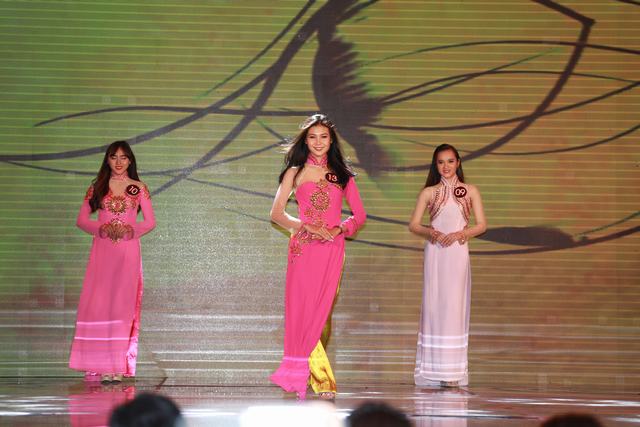 The beautiful girl showed her grace in traditional costume "ao dai" designed by Viet Hung designer
After the contest, Hoang Diem revealed that although she participated in a lot of activities, this was the first time she registered a beauty contest. Being a freshman of Faculty of Business Administration, the beautiful girl with the candidate number 013 coming to a big contest was still like a fish out of water. Catwalk show, high-heels, make-up, etc. are not her "familiar dictionary".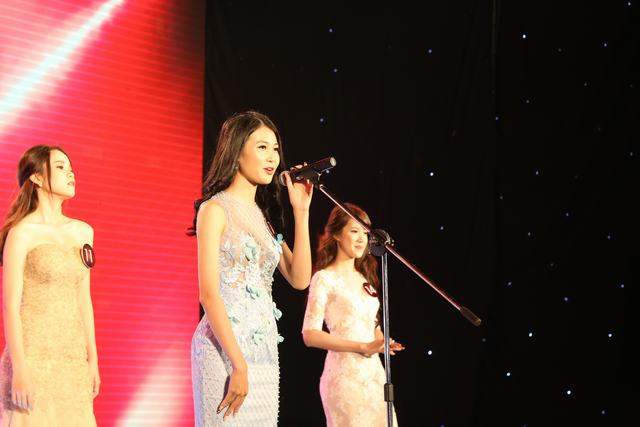 She persuaded the Jury by a smart answer
However, after being trained methodically and closely by experienced experts in a short-term period, Hoang Diem completely "transformed". Confident manner, ability on stage, clever catwalk skill, appropriate response, etc. are elements leading her to the well-deserved victory which helped her become the beauty symbol of UEF students.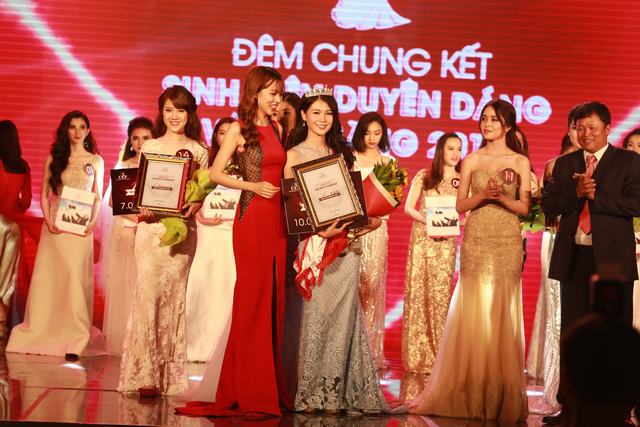 The winner of the Face Phi Phuong Anh offered the crown to Miss Vu Hong Diem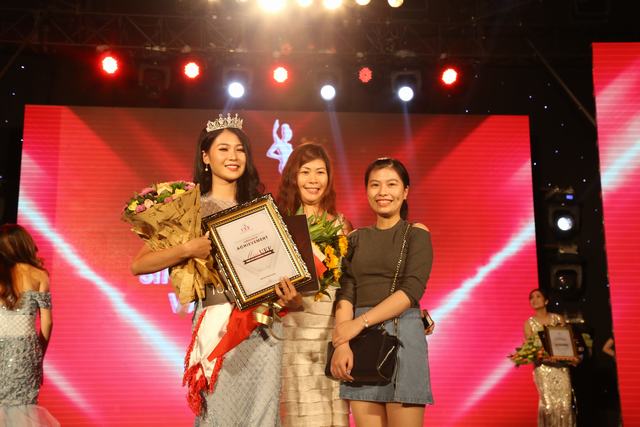 The newly crowned Miss UEF's happy moments with her family and friends
Talking about her future plans, Hoang Diem is intending do contribute 50% of the prize's value to the School Union's Spring Volunteer Campaign. Miss UEF will also actively participate in social activities, widen her knowledge, and enrich her personality so as to fit the crown she received.
Hopefully, with the experiences she received from the "Grace and Talented UEF students contest", Hoang Diem will more confidently represent UEF in grander beauty contests as well as fulfill her future goals.