In the morning - May 7, 2018, delegates and students of Pittsburgh students have arrived at the University Of Economics Finance (UEF) to participate in the 10-year anniversary of Plus 3 academic exchange program 2018 between 2 universities. More importantly, this is a special event that marks the significant milestone of 10-year partnership between UEF and Pittsburgh. The event has been begun with the full of friendliness, happiness from both universities.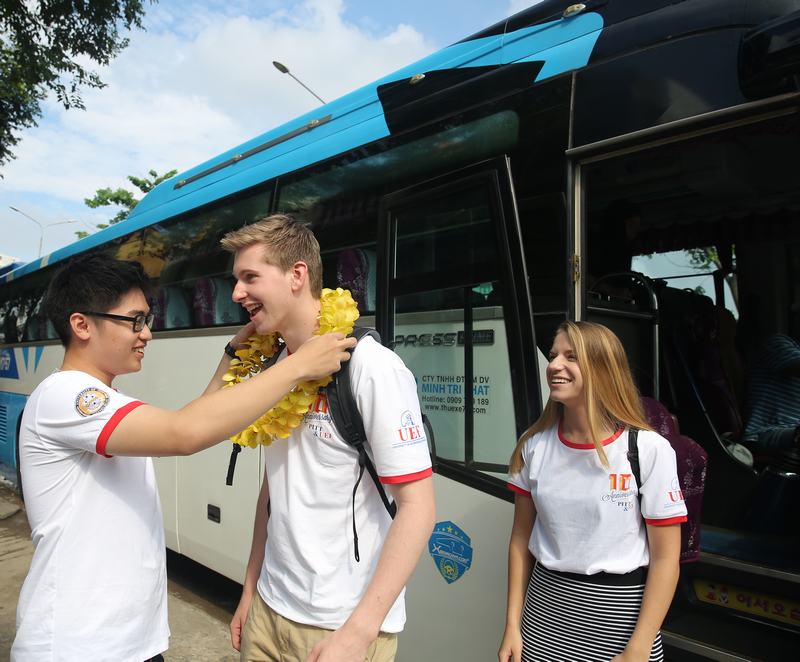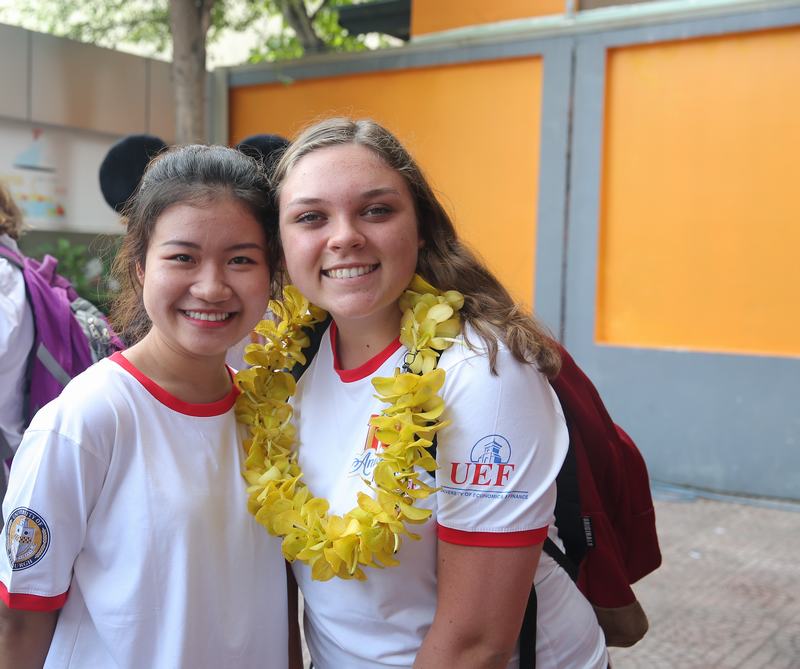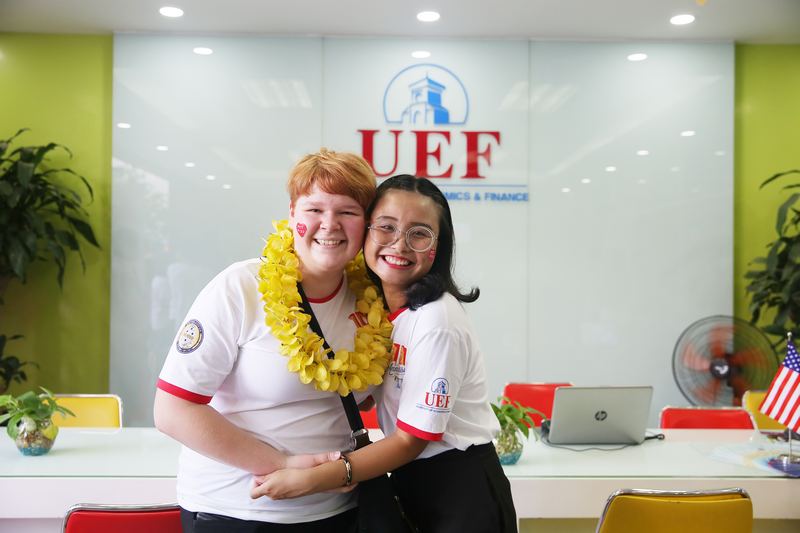 Radiant smiles dispelled strangeness on the first meeting day of both UEFers and Pittsburgh friends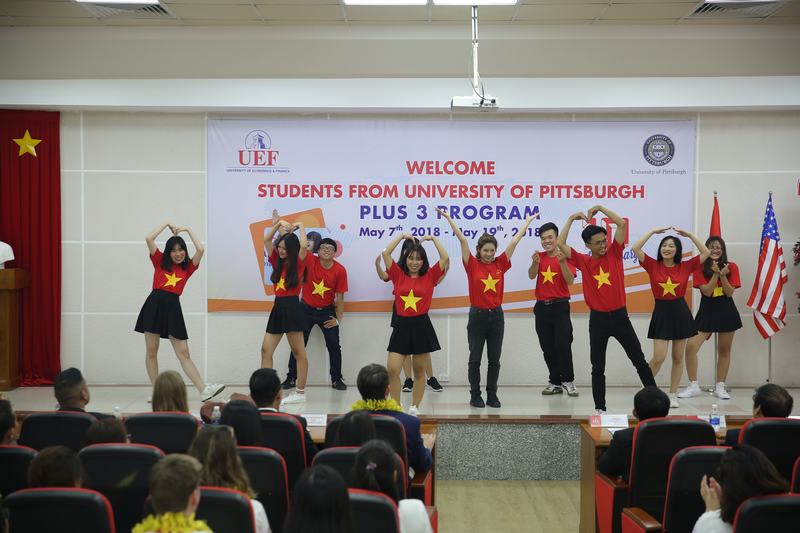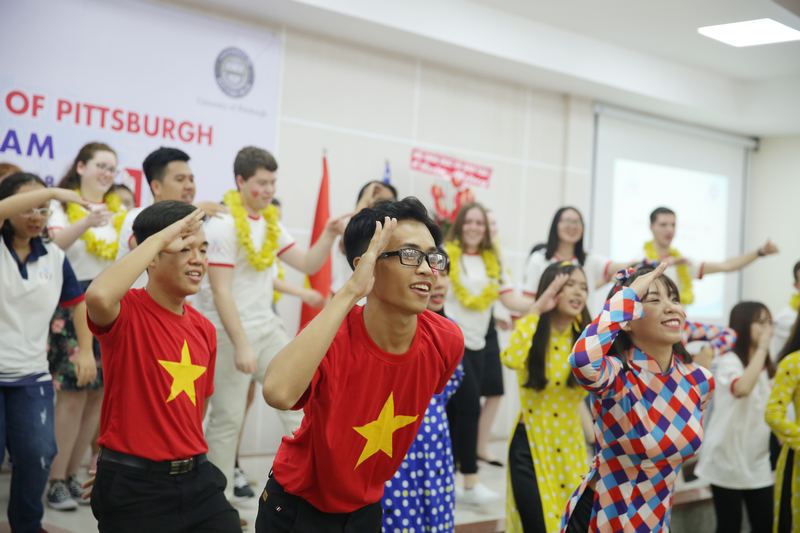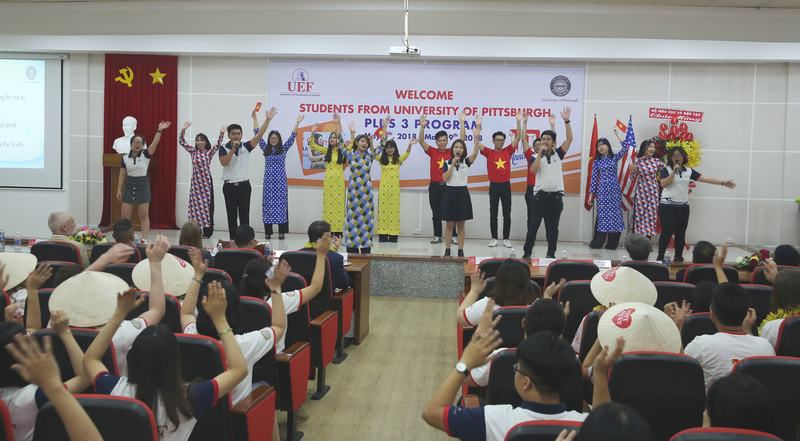 UEF students gave Pittsburgh friends impressive performances
"Plus 3 international exchange program between UEF and Pittsburgh students has reached the 10th season. Each season always leaves UEF with impression and significance. We hope that thanks to this event, students of 2 universities will network and learn more about each other. Pittsburgh students will have opportunity to learn Vietnamese as well as study Vietnamese culture, history, country and people during this international semester.", PhD. Nguyen Thanh Giang – President of UEF addressed at the beginning of the event.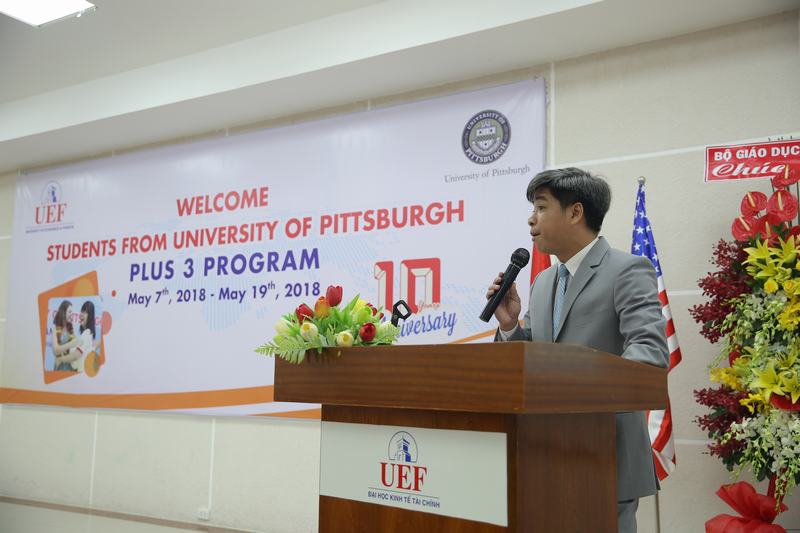 PhD.
Nguyen Thanh Giang - President of UEF hoped that Pittsburgh students would love Vietnamese language and culture more after being a part of the program
Speaking at the event, Mr Bryan Schultz – Director of International Program of Pittsburgh sent warm greetings and gave sincere thanks for the UEF's wholehearted support and the UEF students' great care. He also emphasized, "When Plus 3 was first held at UEF, we surely knew that this is a prestigious international partner in Vietnam where Pittsburgh students can experience their international semester, being an ideal place for us to come back in following seasons. Up to now, Plus 3 has been held for nearly 10 years. We are really impressed on both your warm reception from the airport to the hotel and the welcoming event today."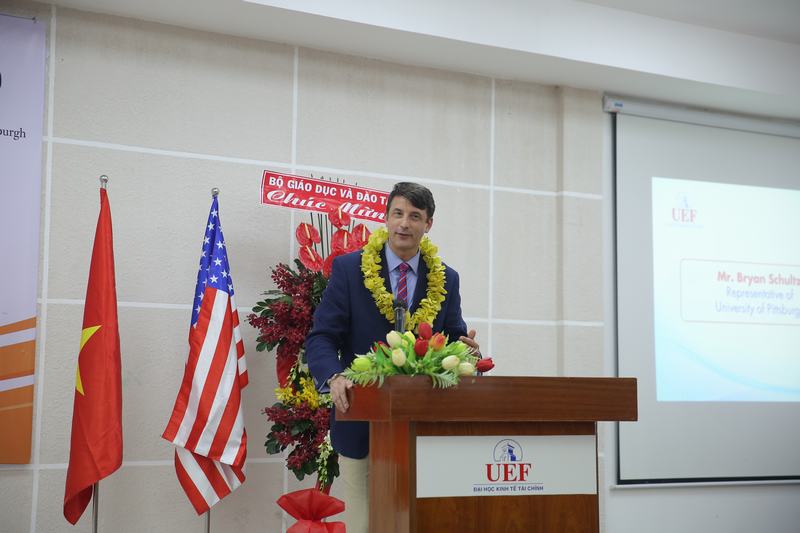 Director of International Program of
Pittsburgh affirmed the close-knit relationship between 2 universities and registered his appreciation of the welcoming event of UEF
After the enthusiastic reception, all
Pittsburgh students immersed themselves in exhilarating exchange activities with UEFers. Pittsburgh students participated excitedly in playing games with UEF students. One of the most significant activities was "Dance with balloons" in vibrant music.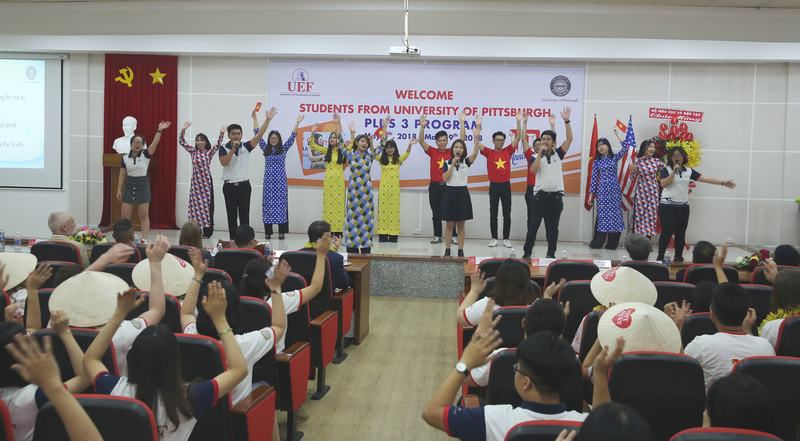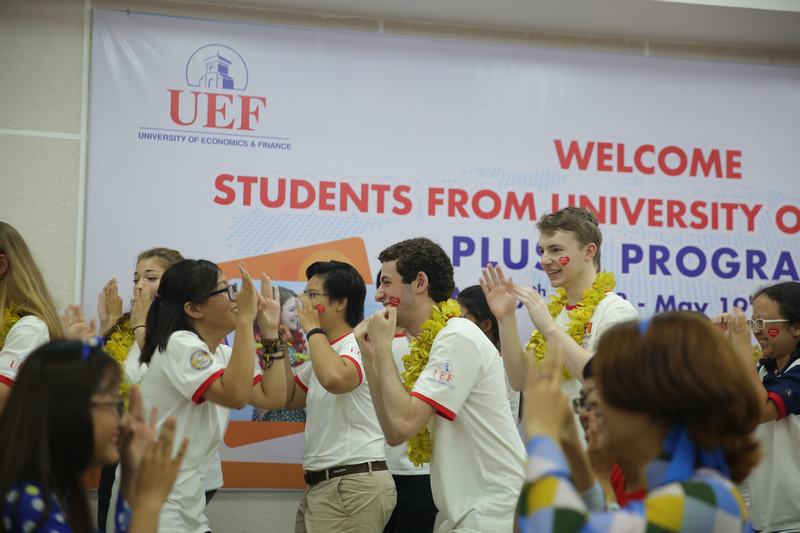 The youthfulness, friendliness and dynamism of students of 2 universities were demonstrated through the performance art exchange program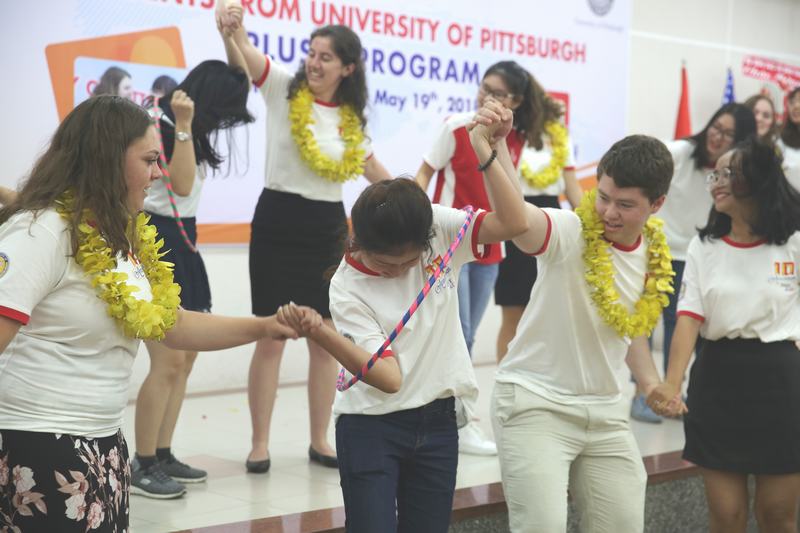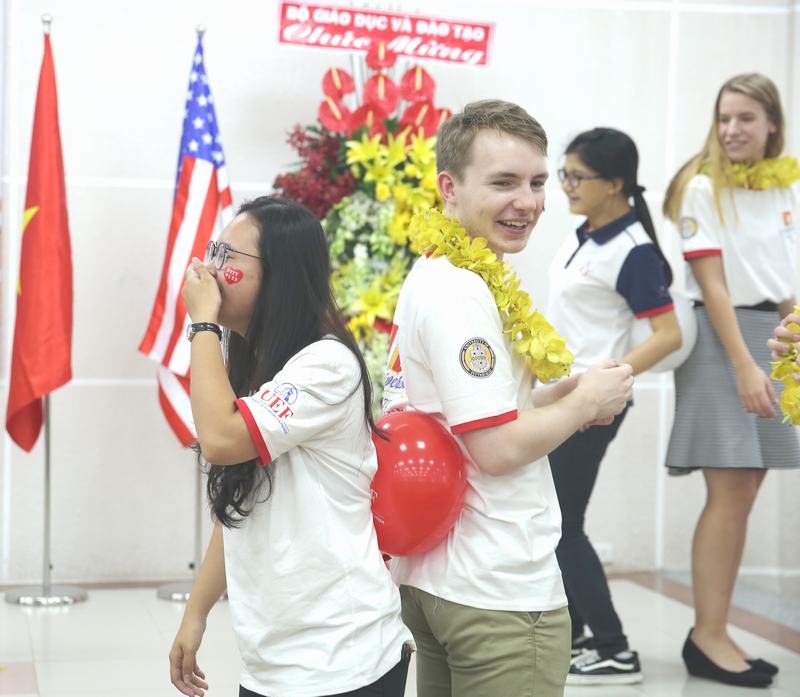 Pittsburgh students delightedly took part in original games with new friends
Still feeling excited after the interesting reception, Jack – a
Pittsburgh student shared, "I was greatly surprised by the UEF's enthusiastic welcome. In spite of jet lag after my long trip from the U.S. to Vietnam, I totally forgot my tiredness and feel very excited when I met UEF friends by friendly smiles. I'm glad to visit Vietnam and hope I will learn a lot in this program."
After welcoming and celebrating the anniversary of 10-year cooperation, Vietnamese class was introduced to our international friends with enjoyable and useful activities. This is seen as a new experience for our friends when they have to face complicatedness, difficulties in speaking Vietnamese.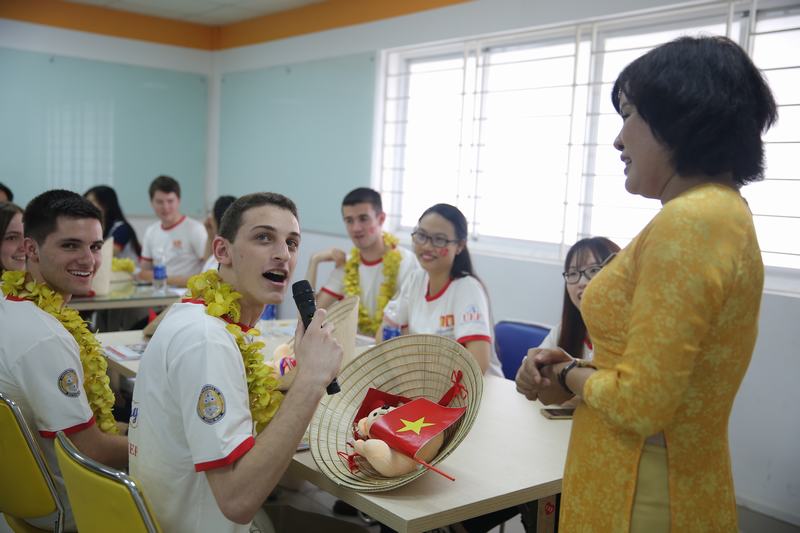 After the reception,
Pittsburgh students took a Vietnamese class
Let's take a look at memorable images in the welcoming ceremony: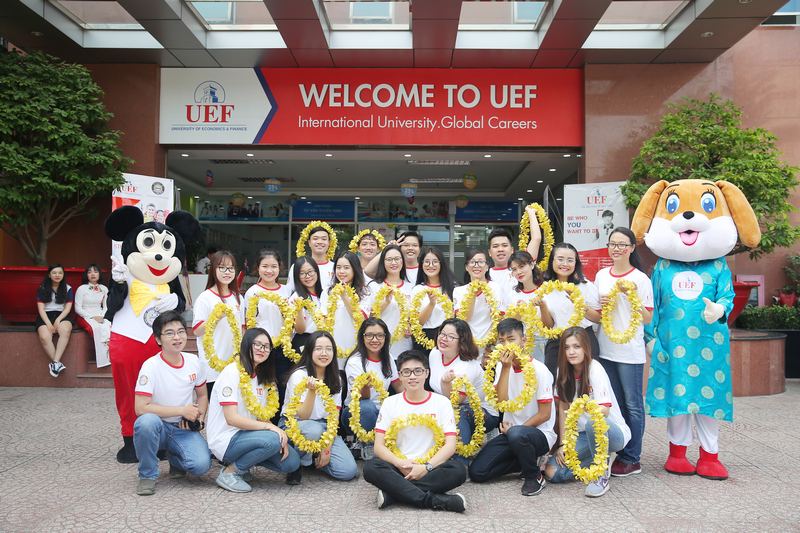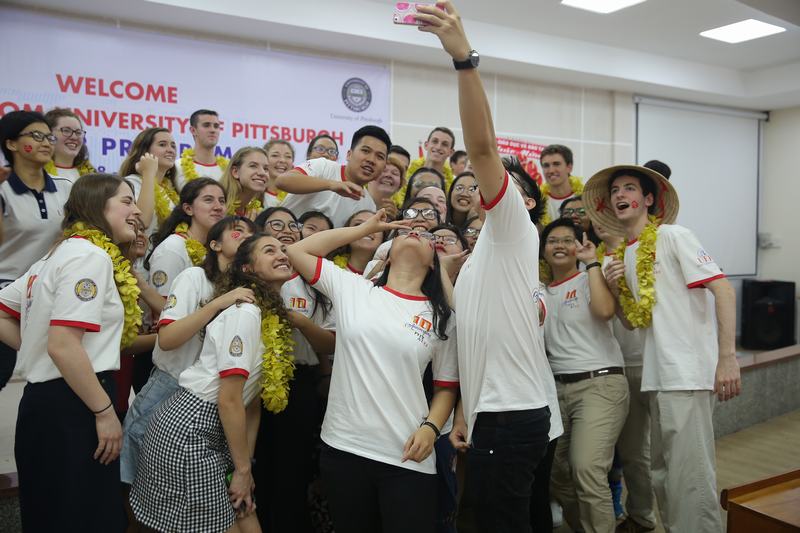 Students of 2 universities photographed together at UEF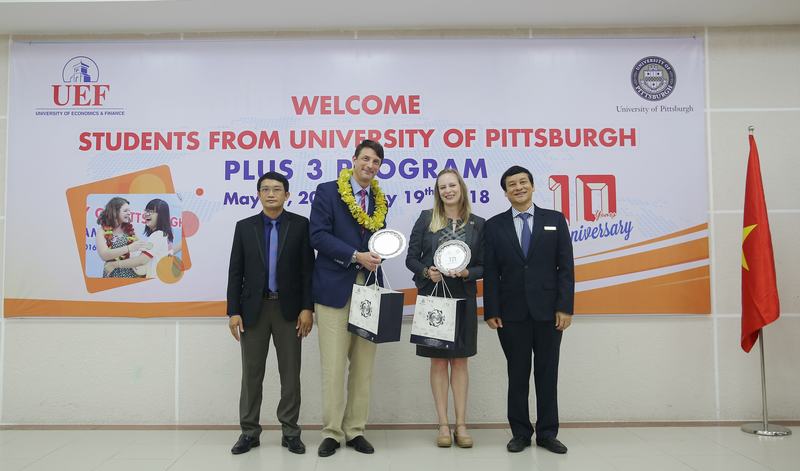 Mr Do Quoc Anh – Vice Chairman of the Board of UEF and Mr Le Thang Loi – representative of Ministry of Education and Training presented representatives of University of
Pittsburgh
with mementoes and medals of the 10th anniversary of Plus 3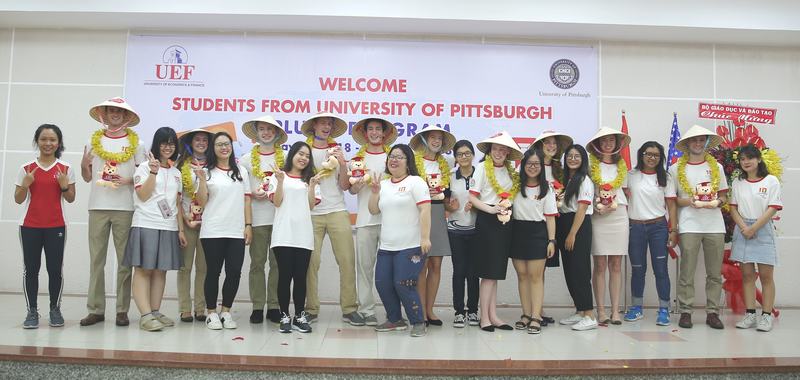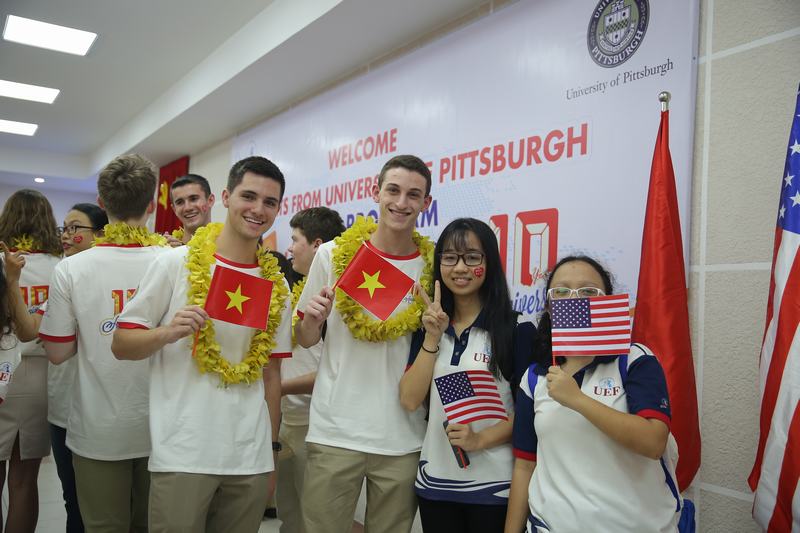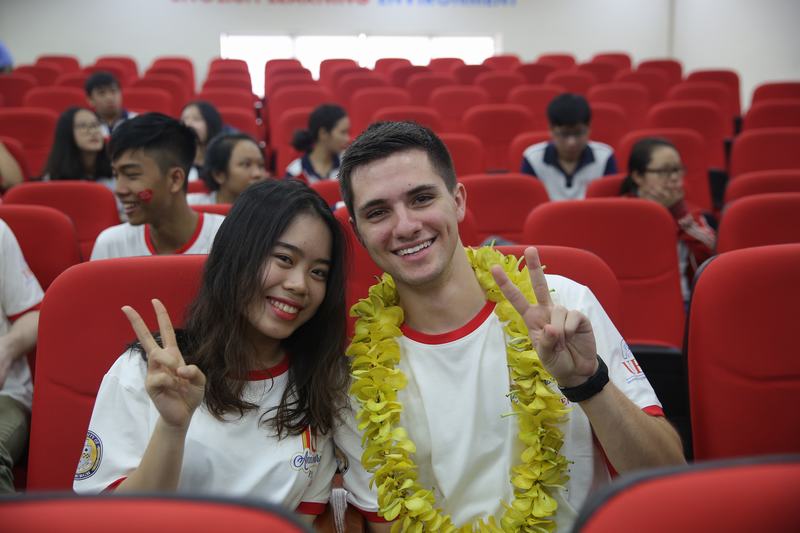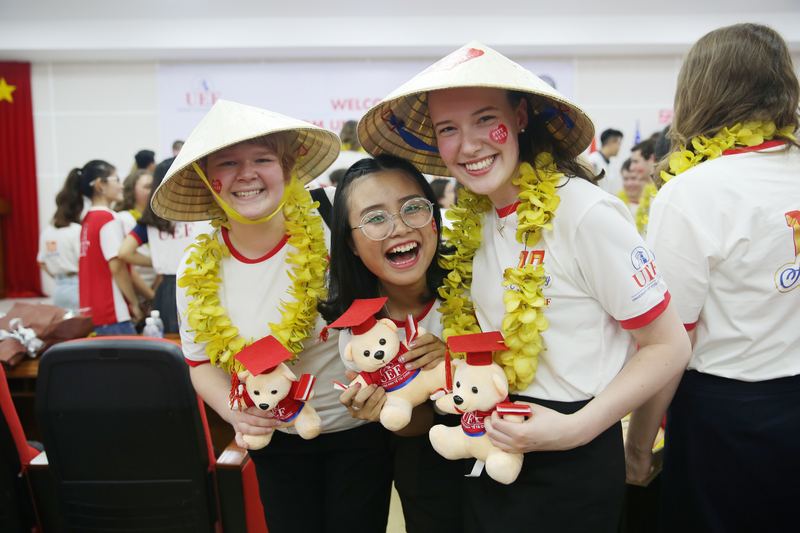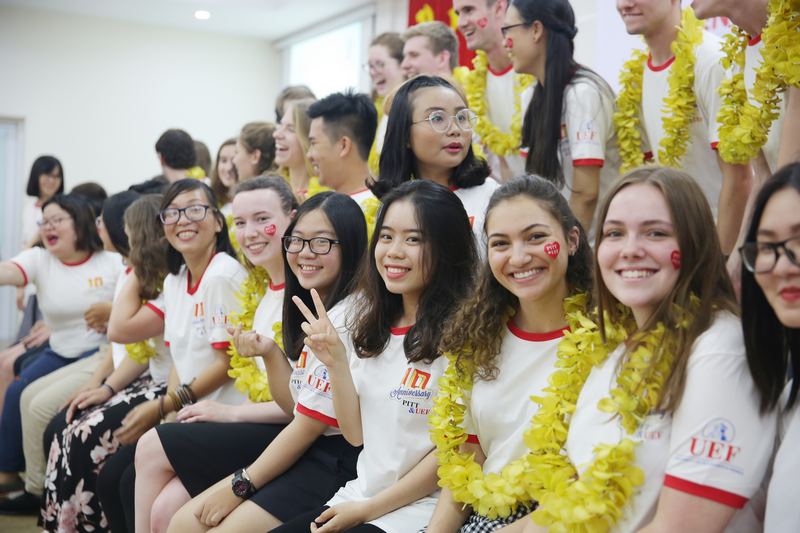 The delegation of
Pittsburgh enjoyed the UEFers' rapturous welcome
News: Phuong Dung, Quyen Cuong, Photo: Media Team
Translator: Anh Duy