08/05/2016
On May 8, the final round of the English eloquence contest "E - Factor", organized by ERAW club of the Ho Chi Minh City University of Economics and Finance (UEF) in cooperation with the English Club of the Ho Chi Minh City University of Pedagogy, officially, took place, boasting impressive performances from candidates.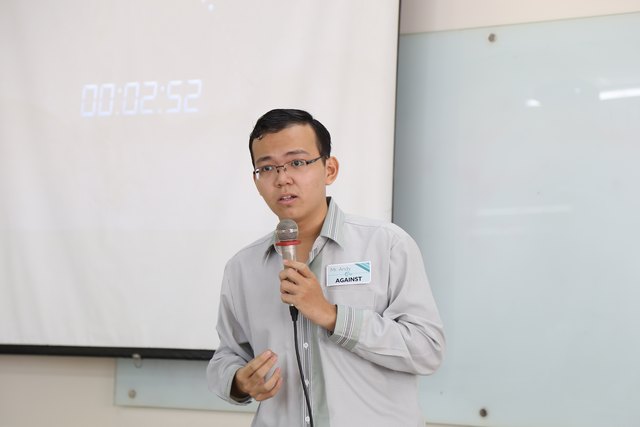 Mr. Nguyen Duy Khoi - Winner of E-factor
In the final round, 8 contestants from 4 teams took turn to demonstrate their talents and prowess through their well-prepared speeches. The four most outstanding candidates continued to impress the panel of judges with their responses to the question "If you had the power to change the world, what would you do?". Bold and humane ideas were pitched to an interestingly surprised audience and judges.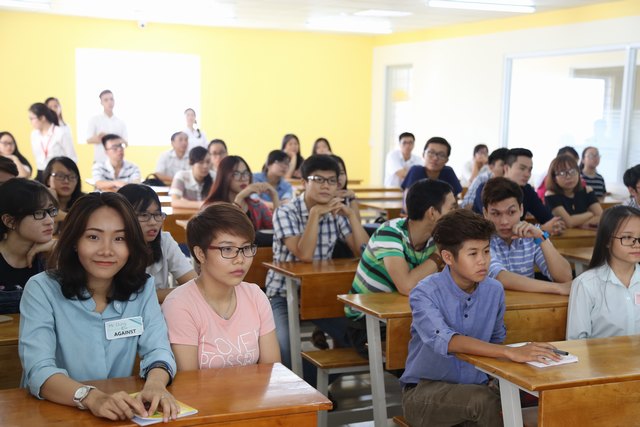 Quite a number of students turned up to show their support
Finally, Mr. Nguyễn Duy Khôi was announced the eventual winner for his in-depth knowledge, fluent English and great public speaking skill. In addition to awarding the first, second and third prizes, the organizing committee also honored contestants with the most popular video and the most interesting debate topic.
After two seasons, E-Factor has become a platform for healthy academic and social exchanges for students majoring in foreign languages. The competition provides participants with an opportunity for not only consolidating and improving their skills in English communication, teamwork, presentation, critical thinking, etc., but also socializing and learning from others.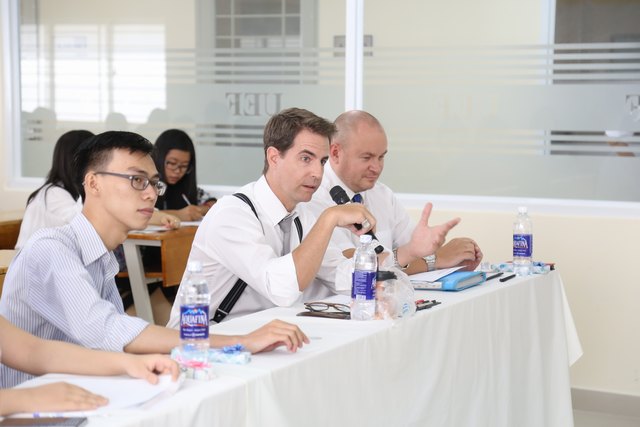 Members of the Panel of judges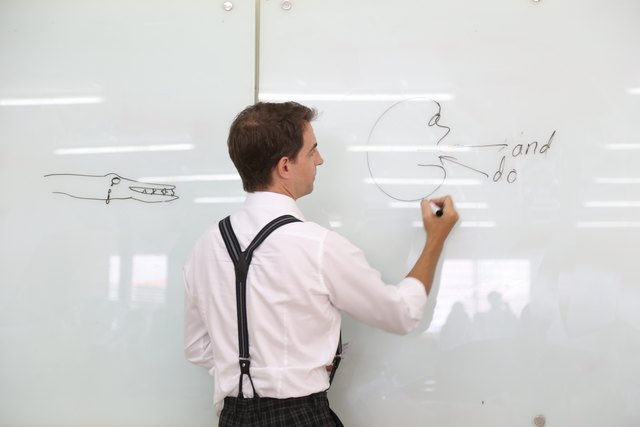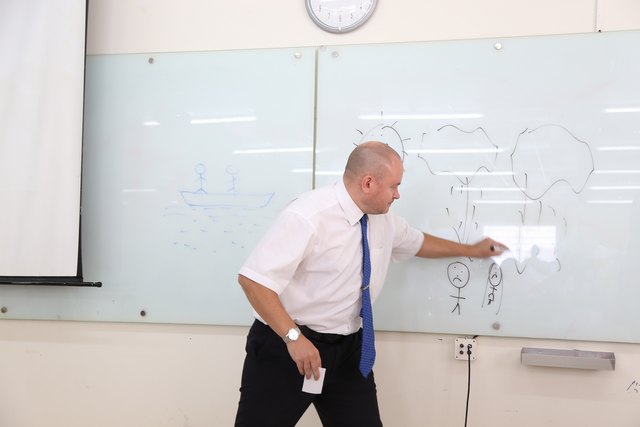 Apart from acting as judges, teachers also helped contestants loosen up with word-guessing games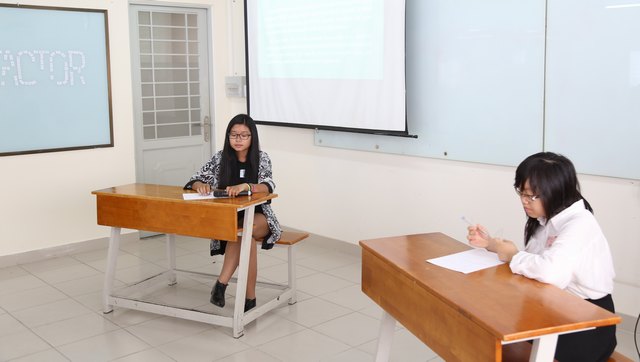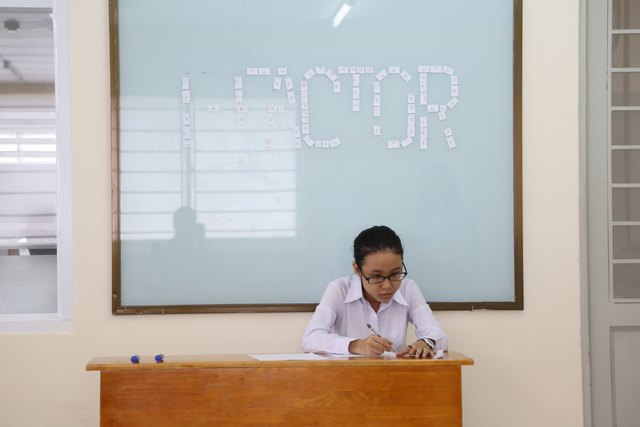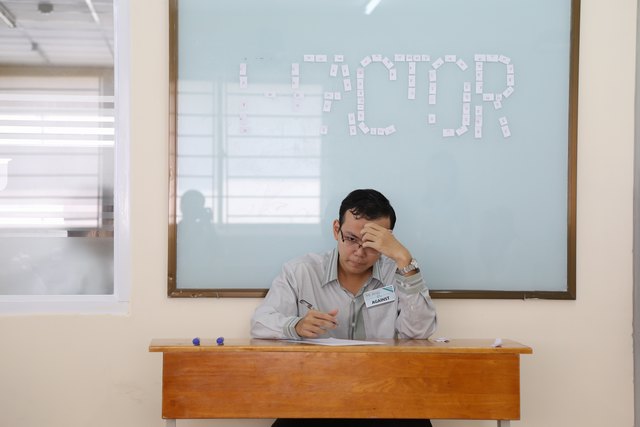 Highly focused contestants in the decisive round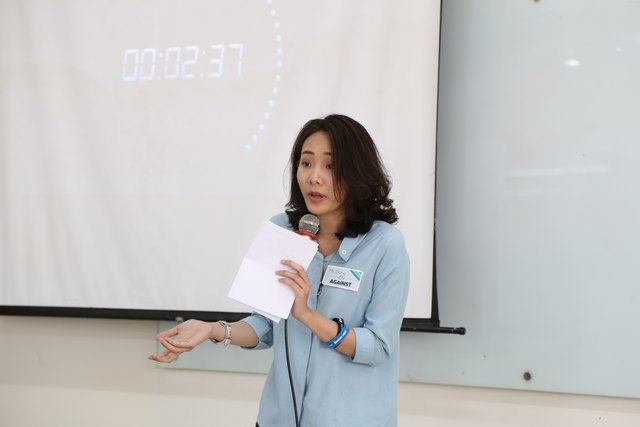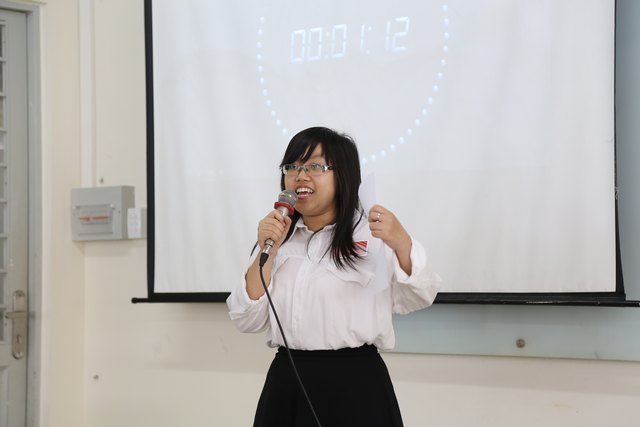 Candidates confidently deliver their speeches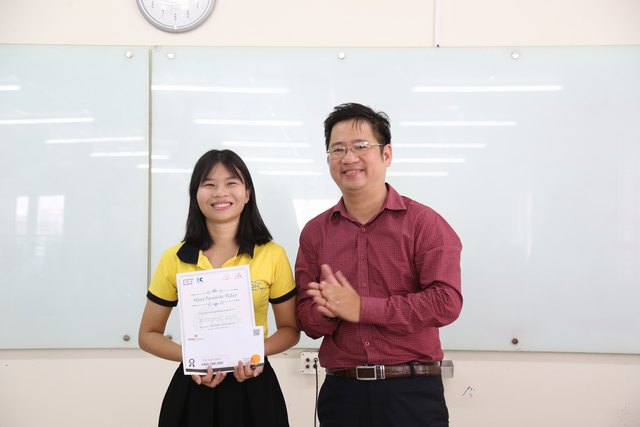 Mr. Tran Anh Dung - UEF Vice President awarded a prize to the winner of the most impressive video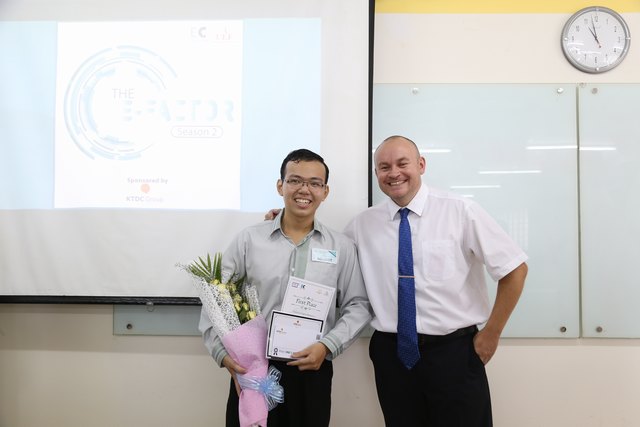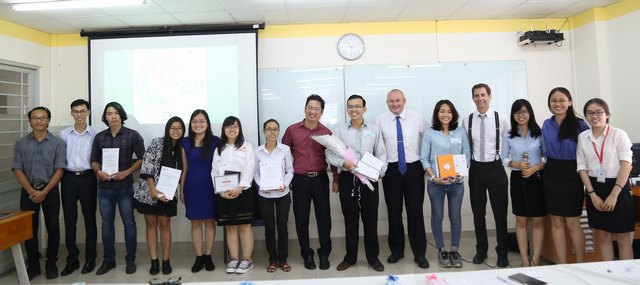 Organizers and judges posed for a picture with award-winning contestants.
News: Tran Ha,
Photos: Du Tay