On June 29, UEF had an online meeting with the leaders of EHLE Institute (Japan) to discuss cooperation in the training program of the two units.

Participating in the meeting, on the partner side, there was Mr. Hagi Hara - President of EHLE Institute. The UEF side had Dr. Vo Van Thanh Than – Dean of Faculty of Languages and International Cultures, Ms. Huynh Tu Anh - Vice President of the International Institute and some lecturers.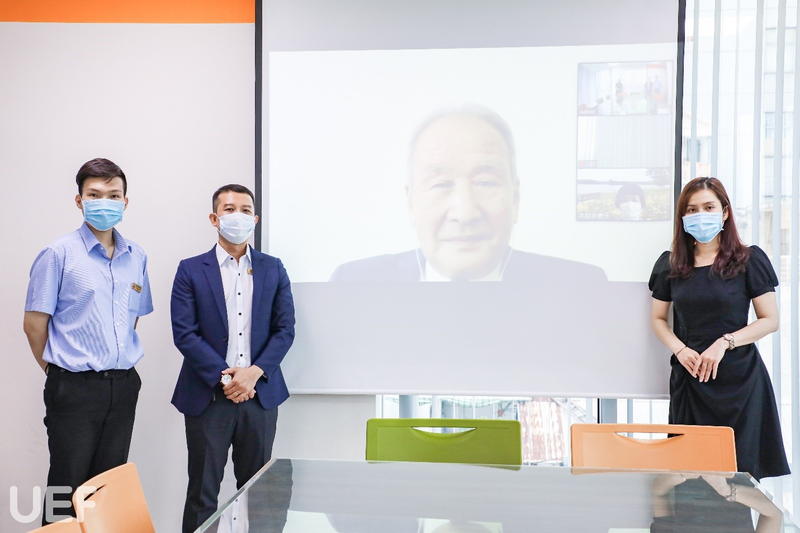 The meeting takes place online

At the beginning, Dr. Vo Van Thanh Than shared about training programs, training quality, and learning environment at UEF. In response, Mr. Hagi Hara also presented about EHLE Institute so that it helped the process of discussion and cooperation easier.

Accordingly, EHLE is an institute with a history of more than 50 years of experience in training and cooperation with many Japanese enterprises. The institute regularly organizes supported employment programs for students. At the same time, the institute has intensive courses that are suitable with Japanese language level so that students can focus on studying and gaining knowledge.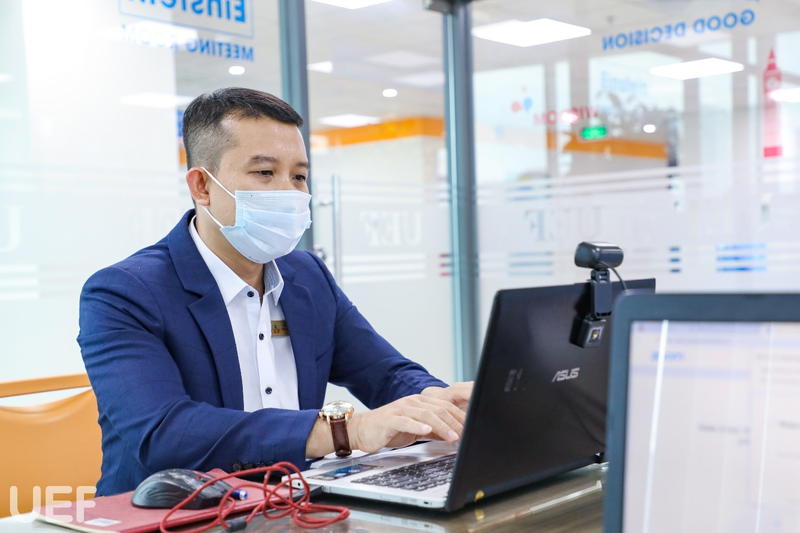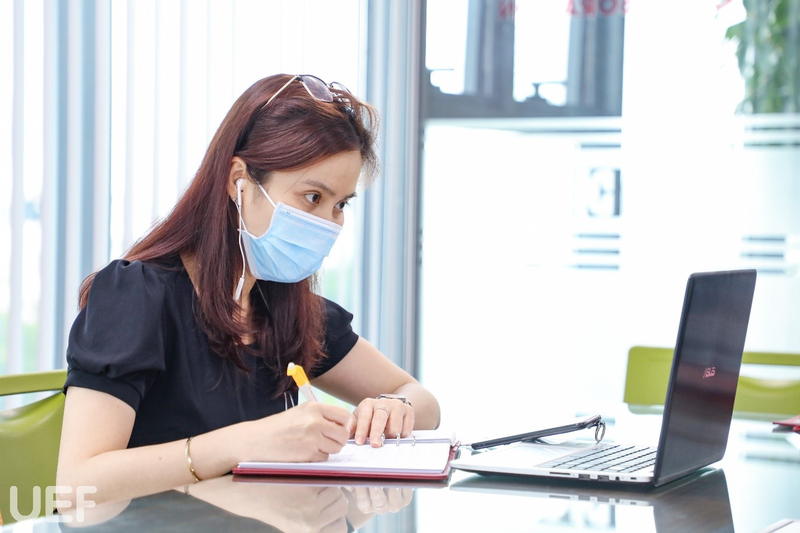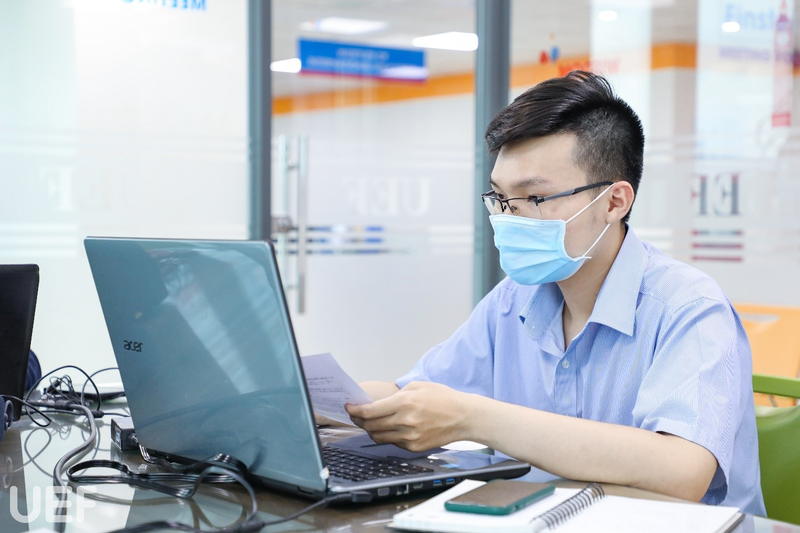 UEF lecturers participating in the meeting ensure the principle of 5K

Currently, the institute has more than 2000 students coming from many countries around the world, including 6 countries in Southeast Asia. In addition, EHLE is cooperating with many major Japanese universities: Tokyo, Kyoto, Osaka, etc. to train students with 2 certificates: Japanese language and professional expertise to be able to live and work in Japan.

In addition to academic activities, students of EHLE Institute can also participate in various extracurricular activities such as: international cultural festival, sports festival, picnics, local volunteer activities, internships at enterprises, etc.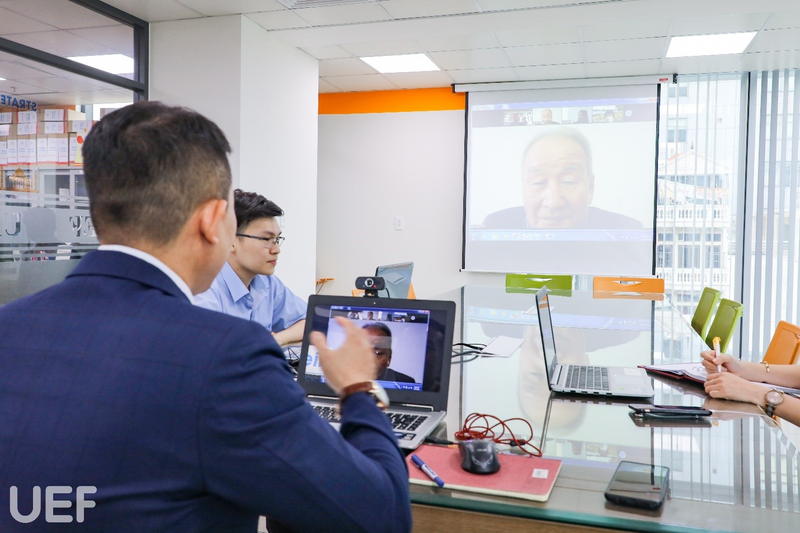 Representatives of the two sides discuss through Google Teams

According to Mr. Hagi Hara, with the cooperation connection, UEF students will be able to participate in student exchange programs when the pandemic is under control. Dr. Vo Van Thanh Than asked the partner representative to send information about the training program and cooperation that has been done in Vietnam for reference before implementing the programs for UEF.

The partner also proposed that they would send experts to participate in training in business workshops and seminars for UEF students.

At the end of the meeting, both sides hoped to cooperate and expand development opportunities in the current globalization context. It is expected that in July, the two sides will continue to consider, review, and sign the MOU after agreeing on cooperation contents.

News: Quy Nguyen
Photos: Nguyen Vo