You are equipped with a universal language to pursue your career internationally. Have you ever figured on exchanging information and working with international colleagues? Think of this possibility immediately and the knowledge and skills acquired undoubtedly enable you to do that.

Knowledge and skills acquired

• Linguistic Variation: Phonetics, Lexicon, Linguistic style, Culture and Civilization of English-speaking countries
• Practical knowledge of Economics, Finance and Banking, Restaurants and Hotels, Export-Import, International relations, Tourism
• Core subjects: Phonetics, Phonology, Introduction to Language, Contrastive Linguistics, Theory of Translation, International Negotiation, British and American Cultures, English for Tourism, English for Finance and Banking, Business Communication,…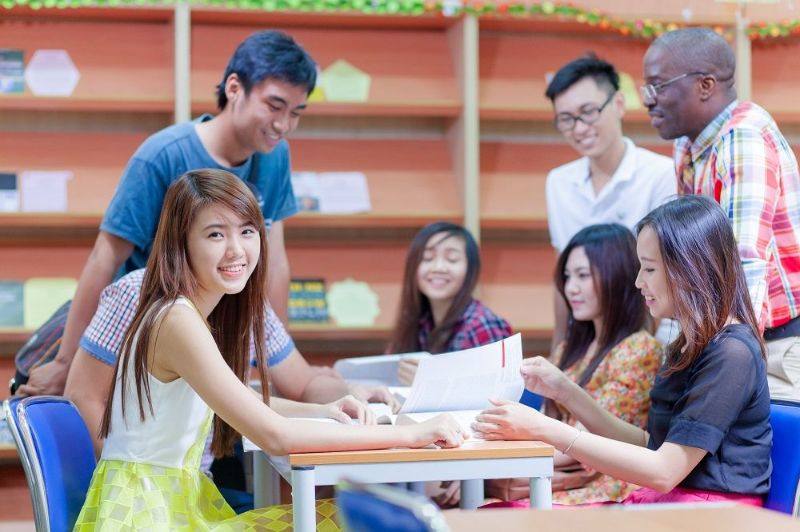 Why choose UEF?
• Easy and effective use of English thanks to knowledge and skills acquired.
• State-of-the-art facilities in the city center: 100 % air-conditioned rooms with Internet access
• Optimized class sizes - approximately 40-student classes - to provide opportunities to practise the target language
• Second Foreign languages taught such as Chinese or Japanese
• Friendly and creative learning environment and devoted teachers
• Great emphasis on learner-centered approach
• Efficient Counselling and Guidance Service to students in need of academic support and solutions to personal problems
• Access to standardized and updated curriculum
• Internship and jobs offered thanks to the
close relationships and effective collaboration with successful domestic and international enterprises
• Students trained to become dynamic and confident through soft skill training sessions and a wide range of extracurricular activities, hence able to integrate successfully into the future working environment.
Any particular personal qualities required?
• Love for English language and fascination for communication with foreigners
• Interest in working in international working environment
• Great ability to express yourself explicitly using language skills
Career prospects
You are equipped with a universal language to pursue your career internationally and therefore afford considerable job opportunities in accordance with the growing trend toward global integration.
Possible Positions
• Translators and interpreters in diplomatic bodies, media companies, press agencies, publishers, economic institutes, social organizations…in Vietnam and overseas.
• Press agents, officers, spokesmen, secretaries and event planners… in Vietnam and overseas.
• Tourist guides and counsellors in tourism industry
• Teachers of English at high schools, vocational schools and language centers
• Lecturers in English Linguistics and Literature at colleges and/or universities