Recently, the first candidates who have been admitted to UEF via admission of high school transcripts on June 30th have completed the admission procedures and officially become the first students of the 2020 course. The excitement of freshmen has brought positive energy to the new school year in UEF.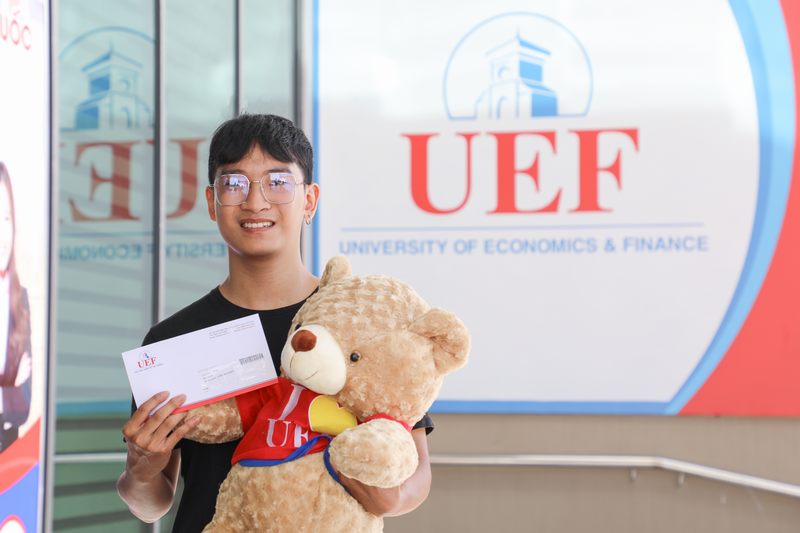 New students check-in and officially become "UEF citizens"
To become "UEF citizens", candidates have to accomplish the admission procedures. However, with the enthusiastic instruction of lecturers, they have quickly taken steps to "enter" UEF. Also, thanks to the previous guidance of the university, freshmen could proceed to the online application at home. Upon arriving at UEF, candidates have just submitted all admission records and followed other steps.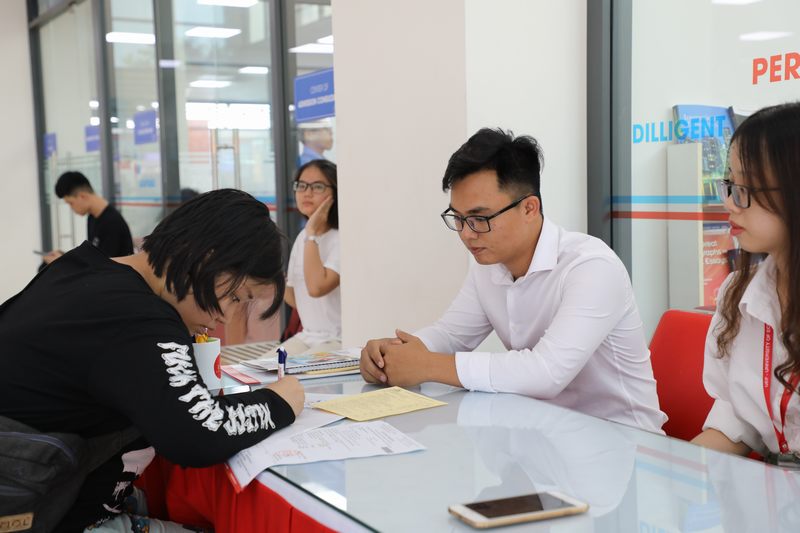 Students are enthusiastically guided the admission steps
After finishing all procedures, freshmen will be given the gift set of uniform and backpack, as well as officially become a new member of UEF. In particular, freshmen with the original orientation of the bilingual program can express foreign language skills in the English proficiency test.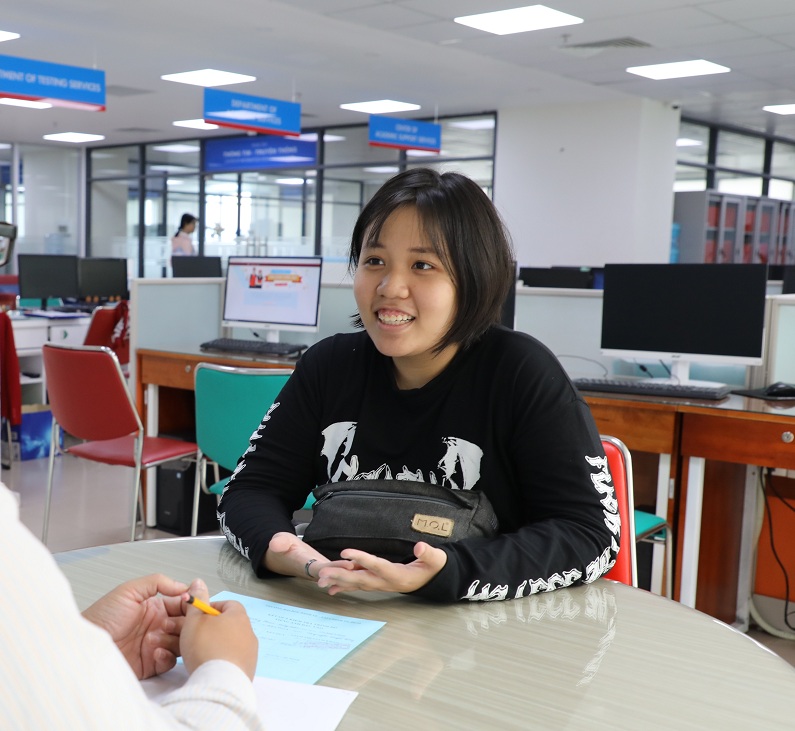 English proficiency testing is also an important step in the admissions process
The first candidate with the joy and pride in becoming UEF freshman received a surprising gift of a lovely teddy bear from UEF representatives. This gift is to congratulate and encourage him to strive for learning in the new environment.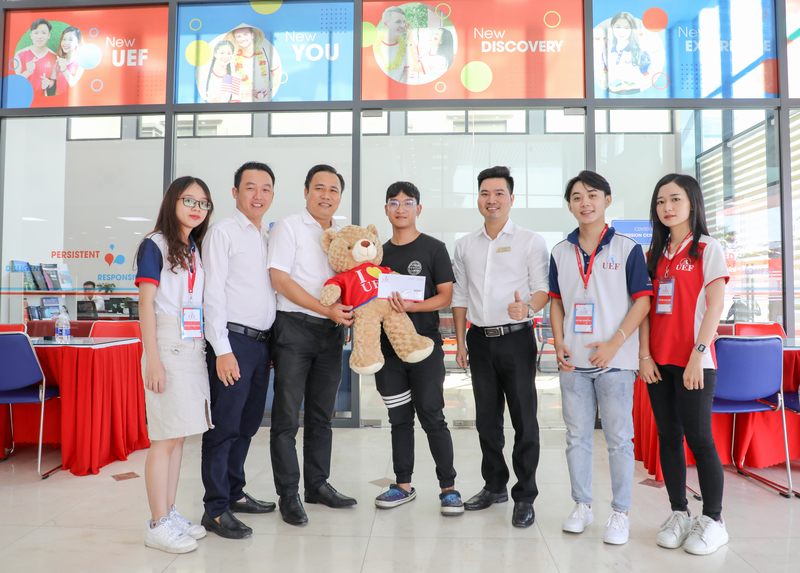 A surprise gift from UEF for the first student of course 2020
"I am surprised and blissful to be the first student who accomplishes all admission procedures, and receives the gift. The reason why I choose admission of high school script to UEF is that my relative is UEF student and then I comprehend the training quality of the university. Because of my rather special enrollment, which I am an overseas student returning from Australia, the application process is more complex than that of other students. However, I have been enthusiastically supported by the university, and achieved the successful results today. " happily shared Tran Pham Quoc Huy, a new student of Accounting. He also hopes to adapt, learn and gain more colourful student experience.
Similarly, Duong Pham Hoang Anh, a fresher of Communication Technology is an overseas student returning from Canada and opts for admission of highschool script to UEF. "I was introduced UEF by my friends. After finding out training quality, I feel satisfied and decide admission. On the first day, I am eagerly instructed and supported by lecturers; accordingly my admission procedure is rapidly completed." shared he.
The first freshmen have officially checked-in and become new members of the UEF. Candidates who have received the successful results, please quickly go to the school to complete the admission procedures. The university door with tons of exciting experiences awaits our new members.
UEF currently continues to receive admission records of high school script. until July 31st. A registration record for admission of high school transcript includes:
• Application for admission of admission of high school transcript ( the university's form),
• A notarized copy of high school transcript,
• A notarized copy of high school diploma or temporary high school graduation certificate ( candidates attending the 2020 high school graduation exam supplementing after being issued),
• A Certificate of priority (if any).
Candidates can submit the application directly in the university or via express mail service to the address of Admissions Consulting Office, Ho Chi Minh City of Economics and Finance (UEF): 141 Dien Bien Phu Street, Ward 15, Binh Thanh District, Ho Chi Minh City.
Telephone no: 028.54225555; Hotline: 0949981717 - 0916481080
Email: tuyensinh@uef.edu.vn.
Original News: Quyen Cuong
Images: Media Team