25/09/2017
2017 is the milestone marking the 10 years of establishment and development of the Ho Chi Minh City University of Economics and Finance (UEF).
Over the past ten years, many generations of UEF students and lecturers have consistently contribute their effort to build the university into a modern and dynamic international environment, meeting the demand for high quality human resource for the society.
Consistently improving the training program
UEF pursues the goal of being a leading university in Vietnam and strives towards international training standards that portray the philosophy of Quality - Effectiveness - Integration. To achieve this goal, UEF has been focusing on improving the quality of lecturers, further investing in teaching and learning facilities, pioneering the implementation of international training programs. This movement can "upgrade" the output quality to meet the demand of the working market which is expanding rapidly.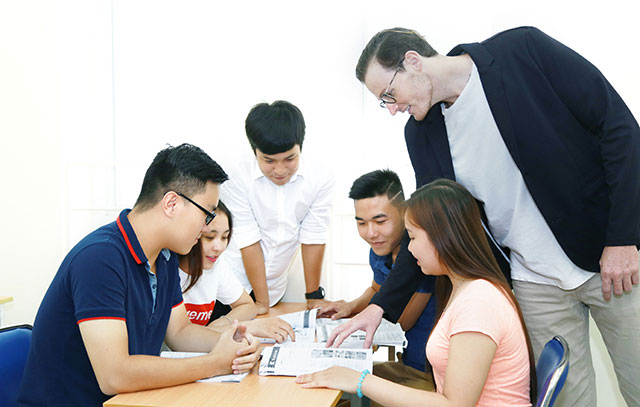 UEF is one of the pioneer universities implementing bilingual education
Identifying English as the "golden key" opening the door to success, UEF designs the training program with over 50% proportion being the English language coursework. Upon graduation, 100% of students will have achieved IELTS 5.5 or above, being proficient in communication and work. In fact, many UEF graduates who have good English skills are highly rated by employers and have a good grasp of job positions.
At UEF, the curriculum of each major is a combination of theory and practical semester in foreign and multinational corporations. Thereby, students will have the advantage of receiving knowledge about how to analyse and establish investment strategies, human resource and finance management ability, improve professional skills to operate, flexible in grasping as well as handling the situation regarding the opportunities and challenges of the global economy.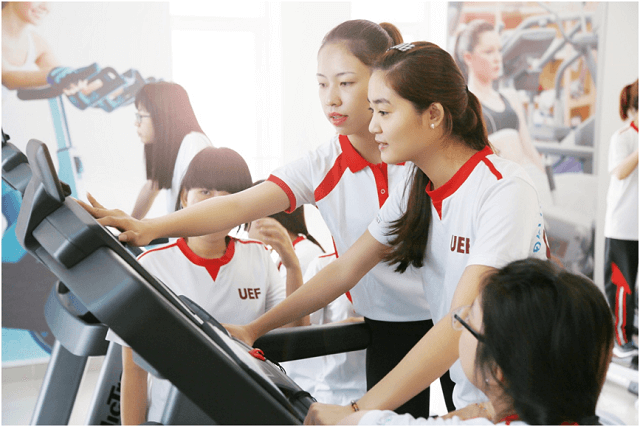 Modern and comfortable environment
Thanks to these contribution, the capacity and scale of training of the UEF have been increasing rapidly. At present, UEF's annual training scale is over 5000 students; 16 full-time undergraduate level, 3 master level.
Currently, the rate of students who are employed after graduation is high: 100% of students have a job right after graduation, in which more than 90% of students work according to their majors, 60% had jobs while attending internship at leading companies, corporations, banks such as HSBC, KPMG, AEON, Unilever, Coca Cola, etc.
Promote international cooperation
In addition to improving the quality of teaching staff, investing in equipment to improve the quality of education, UEF has expanded its international cooperation and multilateral cooperation with other universities, institutes and businesses nationally, regionally and internationally to associate training, integration and development.
In the present time, UEF's training programs and qualifications are recognized by many foreign partner institutions. Students can choose to study at the associated university for international or parallel studies in order to receive UEF and partner school certificates at the same time.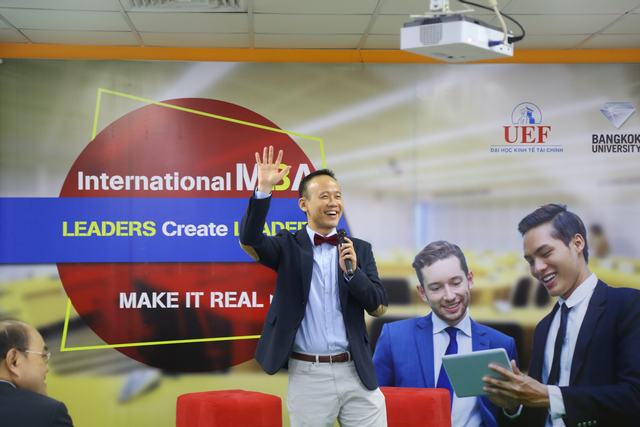 UEF launched its MBA training program with Bangkok University (Thailand) in July
UEF students also regularly participate in extracurricular activities, experience short-term study tours and international exchange along with the University of Pittsburgh (U.S.A.), University of Gloucestershire (UK), Budapest University (Hungary), Bangkok University (Thailand), SEGi University (Malaysia), Solbridge International Business University (Korea), ...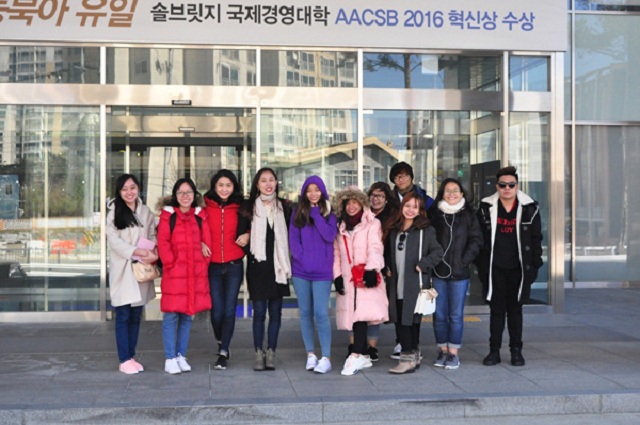 UEF students regularly "migrate" to study at prestigious universities in the world
With these achievements, 2017 is considered to be a very significant year as UEF has reached its maturity. Ten years is a journey of aspiration to reach the top of integration; it is the achievement of many cumulative efforts that overcome the difficulties to facilitate the present UEF. Following these achievements, the staff of UEF will together create solidarity with determination to successfully achieve the goal of internationalization education on the upcoming period.