With the strategy of expanding education partners around the world and offering more options of international exchange and study programs for students, UEF has been entering into partnership with many prestigious universities from other countries: United States of America, United Kingdom, Malaysia, Korea…
Recently, on 19/17, UEF concluded the accreditation agreement for Bachelor degree in Hotel Administration with Swiss College of Hospitality Management (SHML) and Swiss Institute for Management & Hospitality (IM&H)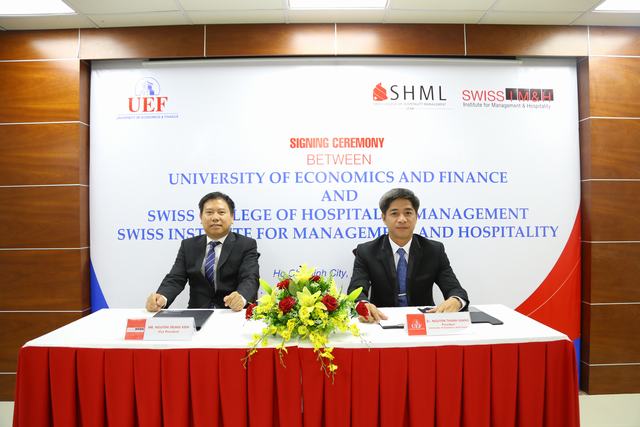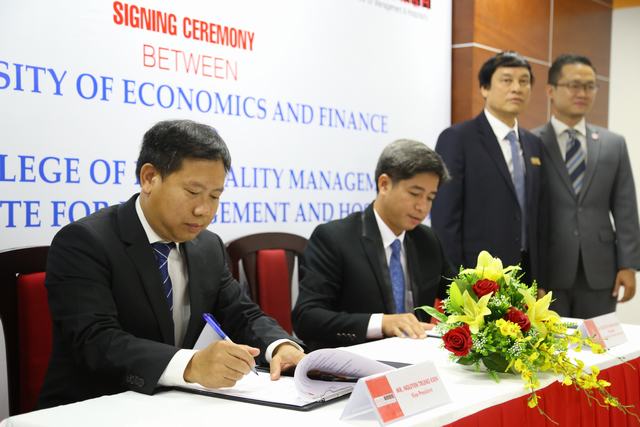 Signing ceremony between UEF and Swiss College of Hospitality Management (SHML) and Swiss Institute for Management & Hospitality (IM&H) overview
Following the accreditation, SHML and IM&H acknowledge the Bachelor degree in Hotel Administration program at UEF. After the first 2 years of education, students pursuing this degree have opportunities to get transferred to Switzerland to finish their program while taking part in paid internships in this country of highly developed education and economy.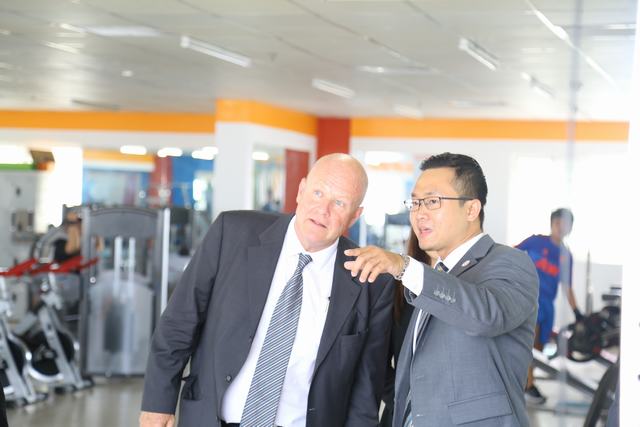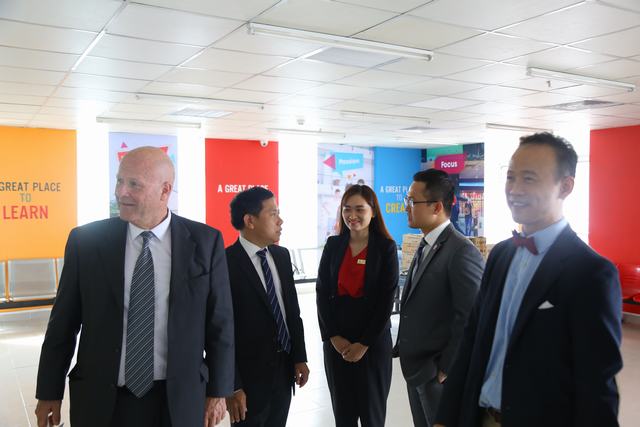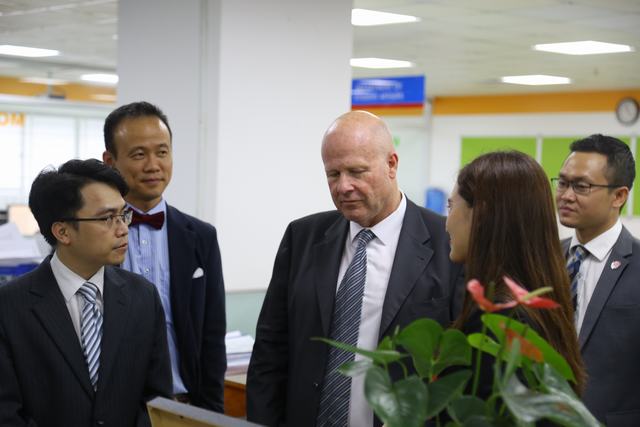 Representatives from partner universities are being shown around UEF facilities.
Partner universities will also assist UEF to establish various training programs which offer a lot of chances of study, research, technology transfer and other educational activities between those reputable Swiss and Vietnamese universities.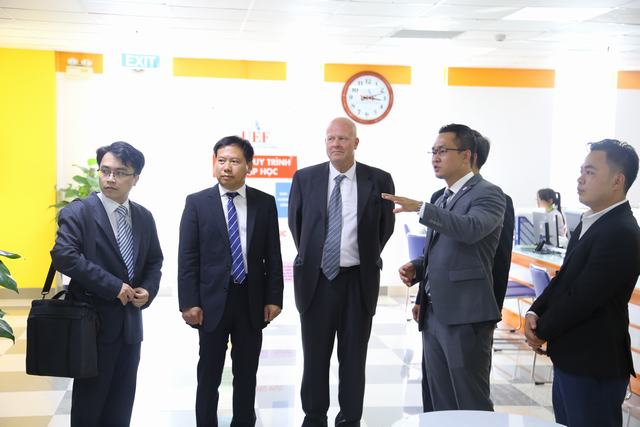 The new UEF partner is impressed by the modern and active environment
Over the years, agreements in international cooperation have been a significant leap in the process of turning UEF into a leading university in providing professional and skillful human resource with proper foreign language abilities and ready to compete in labor market during the current trend of globalization. At the same time, all those objectives and achievements shall contribute in assuring UEF position in present Vietnamese education system.
UEF new partners introduction

Swiss College of Hospitality Management (SHML) is located in Bern while and Swiss Institute for Management & Hospitality (IM&H) is in Lucern, Switzerland.
Similar to UEF, SHML and Swiss IM&H focus on making their education go global. To be specific, more than 80% of the student bodies are from other countries around the globe. They offer 3 undergraduate and postgraduate programs. Other than the qualification awarded after graduation, international partners allow students to receive dual qualifications from University of Gloucestershire, University of Cambridge, West Coast University Panama, AHLEI – American Hotel & Lodging Education Institute, AHA – American Hospitality Academy.
Materials and educational programs are verified and accredited by EDUQUA – Swiss Ministry of Education and ISO 29990 – International standard for education and training.