Over the years, the Ho Chi Minh City University of Economics and Finance (UEF) has continuously expanded their international partnership map. This is the basis for the school to strengthen their articulation program (dual degree program) and organize short courses or international semesters in many countries around the world.

On 12 November, UEF had an honor to welcome and work with City University of Seattle (USA). The result of this meeting provides UEF students with more international transfer options and the opportunity to earn a prestigious university degree.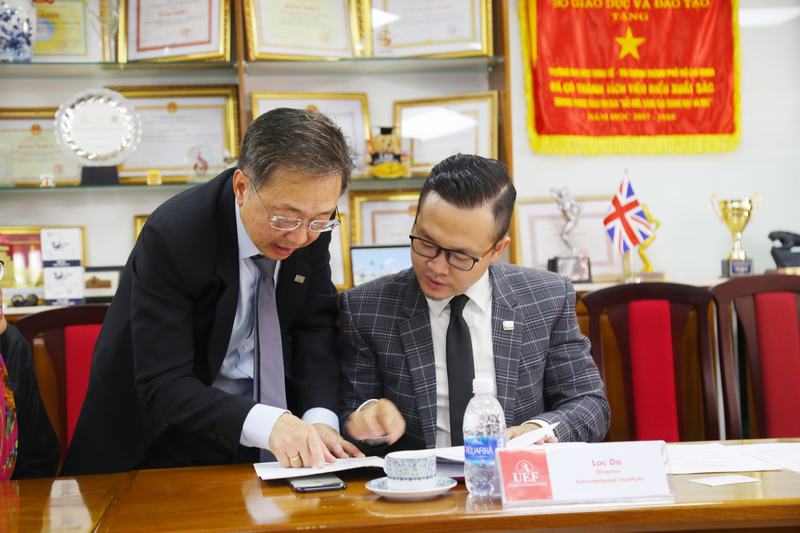 Representatives from both universities discussed about proceeding cooperation in the dual degree training program.

Coming to UEF, City University of Seattle was represented by Randy Frisch, President, Hiep Quach, Board of Trustee, Denny Dang, Senior Consultant - Vietnam, and Dr. Laura Williamson, Associate Dean of School of Management. UEF was represented by Dr. Loc Do, Director of International Institute, and lecturers and specialists of the institute including Dr. Shalini, Msc. Maxime Vigier, Msc. Ian Morton, and Msc. Duy Tran.

At the meeting, the two universities agreed to proceed with the articulation program in Vietnam and the US. UEF students enrolling in this program will receive dual degrees, one by UEF and one by City University of Seattle. During their first stage at UEF, students will study all subjects in English with experienced lecturers and participate in frequent academic exchanges, workshops and conferences with their professors and leaders from other international universities who are UEF partners.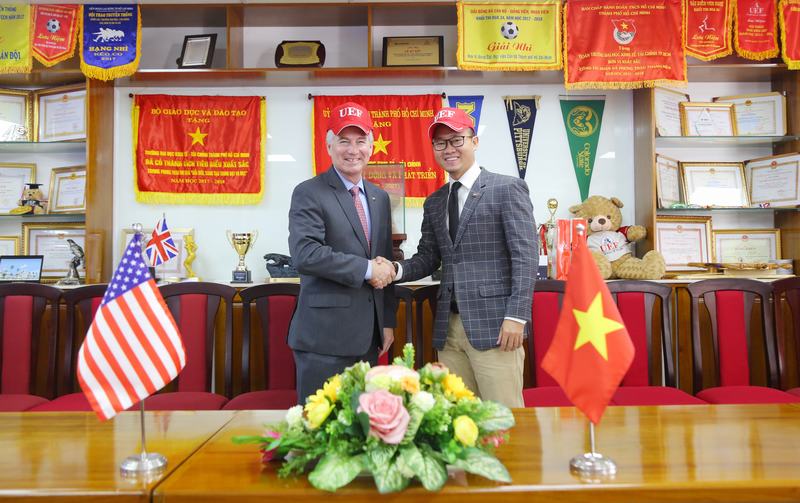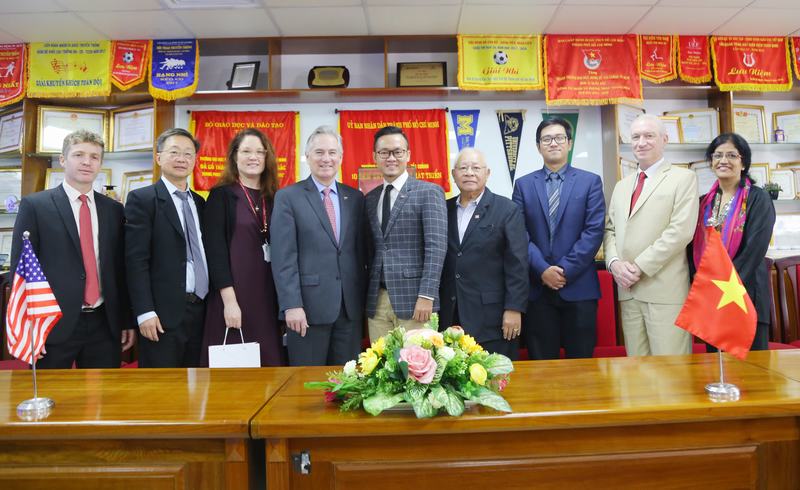 The second visit of Randy Frisch - President of City University of Seattle to UEF marks the new step in the partnership between the two universities.
After the partnership agreement, City University of Seattle's board of management were invited to a tour around UEF campus and facilities. On this occasion, Dr. Laura Williamson, Associate Dean of School of Management, also had a warm sharing with UEF students. Through her talk, UEF students got to learn about the culture and learning methods in the United States to have the best preparation for their future overseas study.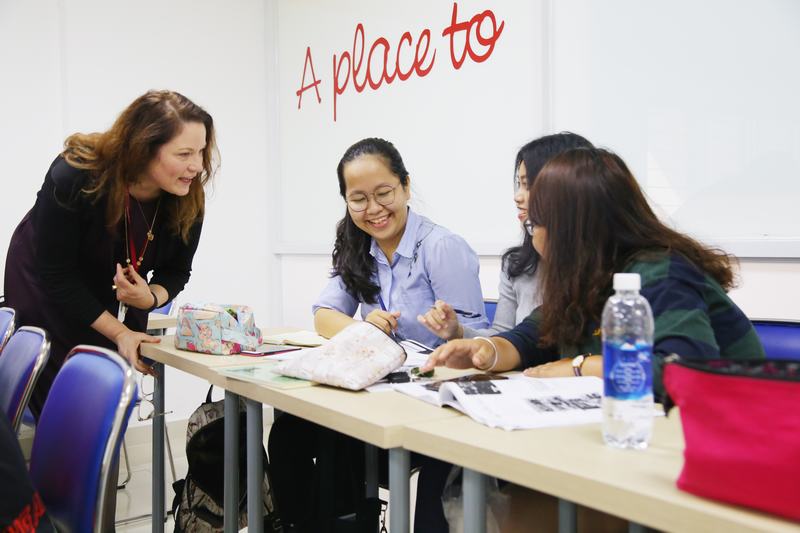 Dr. Laura Williamson, Assocciate Dean of School of Management, conveyed a valuable sharing about the US's learning environment

City University of Seattle is in the NUS (National University System). The university is known as the leading institution in creating innovative solutions in teaching and meeting the diverse needs of students. Other schools in the NUS include National University, John F. Kennedy University, National University Virtual High School, National University Academy.
Translator: Vy Thai - Nhi Tran - Thu Phan