After the waiting time, the "UEFers - Storyteller" Radio has been officially launched.

In this first episode, we had the opportunity to reunite Tran Viet - the valedictorian who has stirred up the UEF student community in recent years. An emotional voice, sometimes soft, sometimes humorous, and cheerful, conveyed the story that the new Bachelor of Economic Law has ever shared.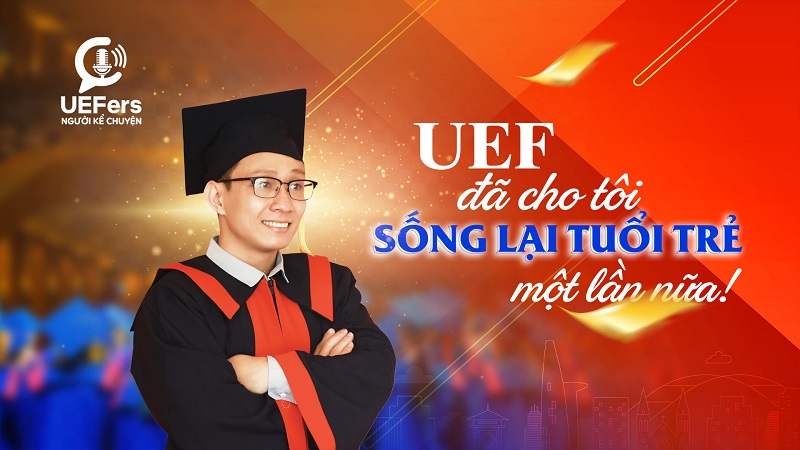 The first radio episode is the story of the Valedictorian of Economic Law - Tran Viet
Choosing to restart the journey to university lectures when friends at the same age have succeeded, but that did not make it difficult for Tran Viet. The achievement of graduating from the Faculty of the Law with a score of 3.98/4.0, the highest GPA in UEF history has shown his proud story at UEF.

Let's listen to see how difficult and favorable Tran Viet's journey is? What are his plans for the future in the newest episode.
Hopefully, the story "UEF has brought me back to my youth again" will be a motivation for young people to dare to think, dare to do, and get great achievements.

UEFers also do not forget to keep track of the next episodes every Friday night and note the Voice Talent Casting Call appointment on April 26 at the 6th-floor meeting room. Who will be the Radio host of the next episodes? Let's wait and see!