SEPTEMBER 6, the UEF International Institute organized a specialized English training program themed "Luxury Branding", with the aim of improving skills and English teaching quality for UEF faculty and members.
Prof. Estelle Dinh from International University of Monaco delivered the lecture on the topic to UEF faculty.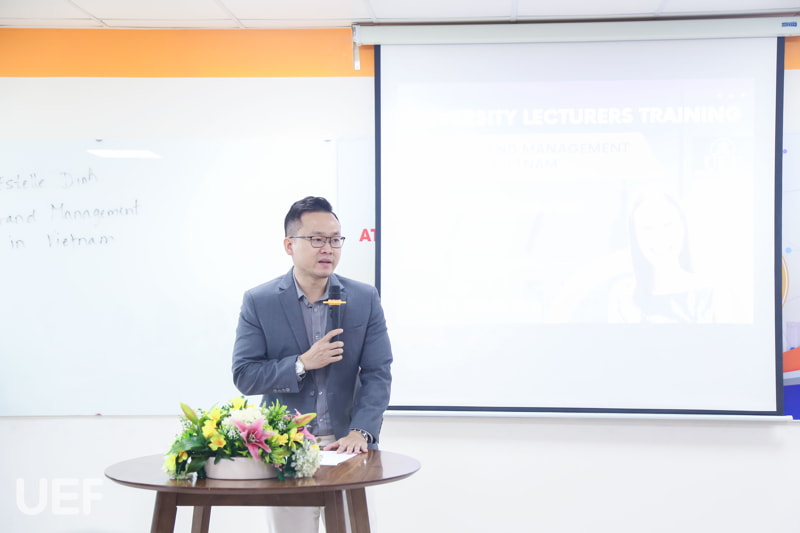 Dr. Do Huu Nguyen Loc remarked at the training session
Developing and managing the luxury brand is very important, according to Dr. Do Nguyen Huu Loc - Vice President & Director, UEF International Institute. The importance of staff training was shown by the fact that UEF is successfully building its brand on an international level.
Professor Estella Dinh applied her personal experiences and real-life stories to identify factors contributing to a luxury brand, including: Quality, Aesthetic, Rarity, Extraordinariness, Symbolism, and Price.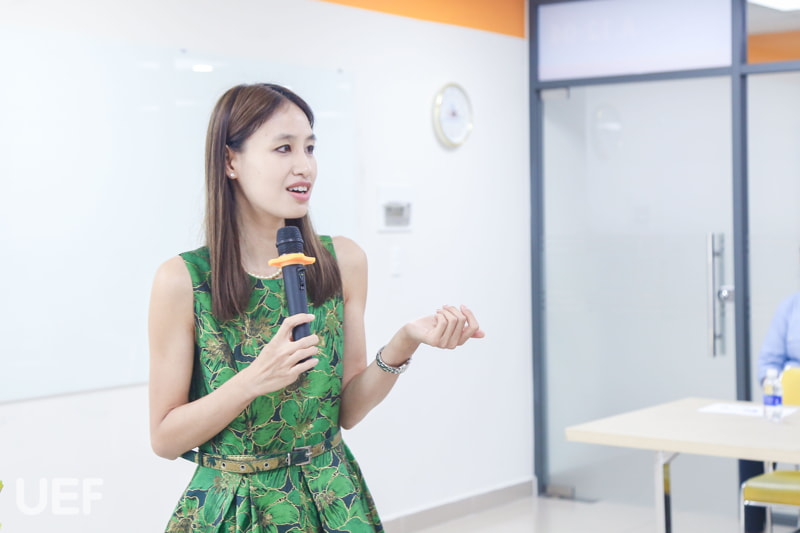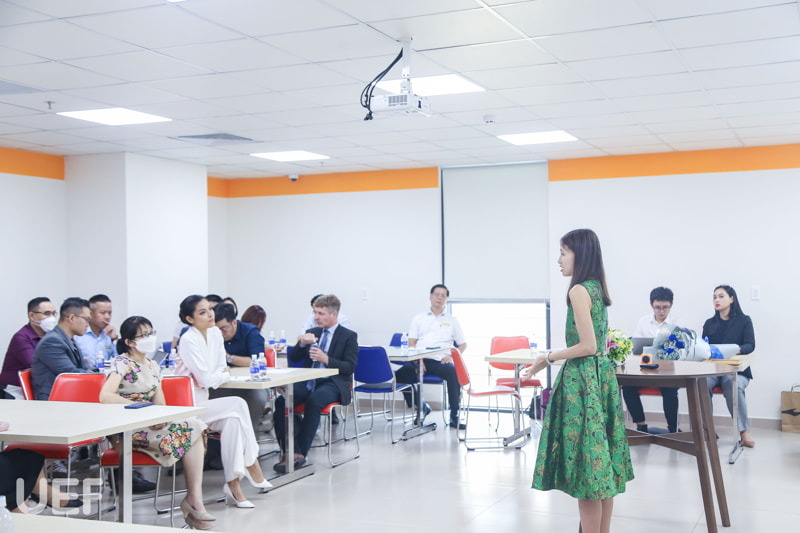 Professor Estelle Dinh emphasized insights based on her own real-life experience
Besides, the analysis of the experience economy of the luxxury branding development was also highlighted by Professor Estelle Dinh. Converting service into a lasting impact on customers; in other words, what that brand "sells" to customers was a memorable impression.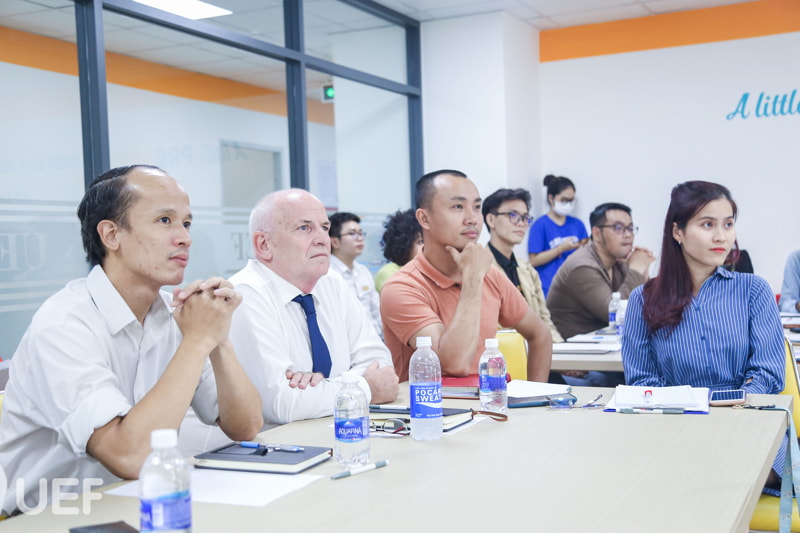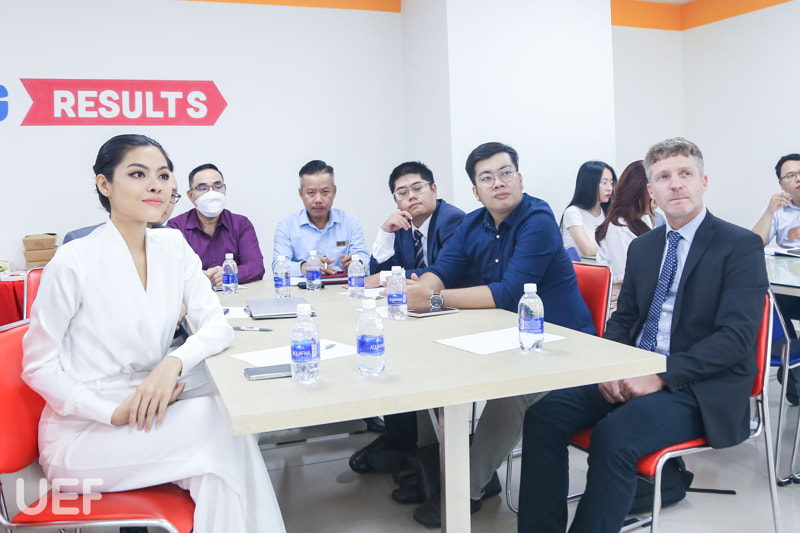 Many essential information about managing luxury branding was brought to UEF lecturers
The "promise" that a brand provides expresses how it affects customers. Luxury branding is good at setting and meeting customer expectations, particularly always taking care of their sentiments.
UEF members had relevant questions to the topic following the keynote speaker's presentation.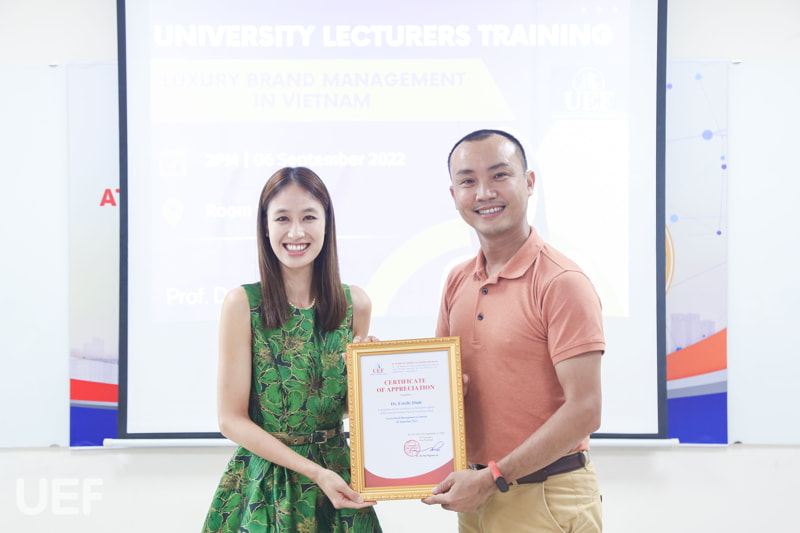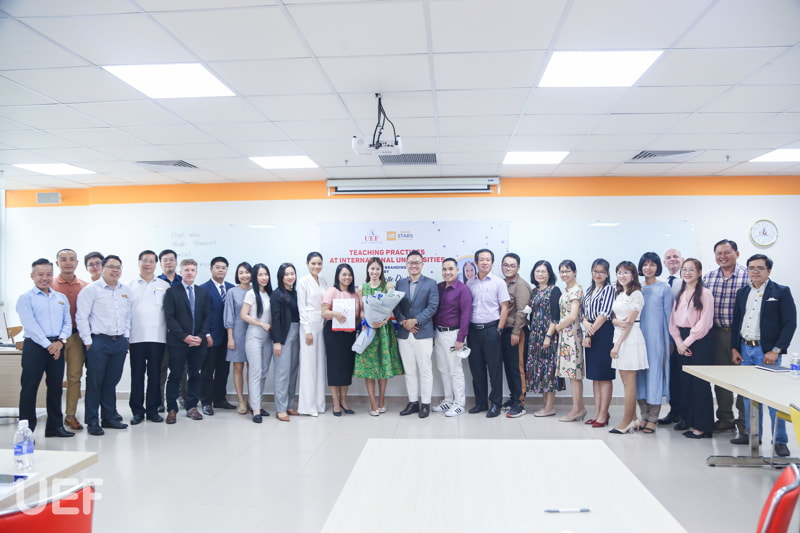 The training program was to assist UEF faculty members in honing their English teaching skills and combining the topic into their major.
The training session facilitates UEF faculty to clarify a number of issues and to get updated with international news. Thanks to sharings from Professor Estella Dinh, UEF's faculty and staff could also understand more of English teaching methods and integrate the topic into majors for students.
Nguyen Le