Following the first webinar on the morning of June 22, in the afternoon, the UEF International Institute held the second webinar called "Vietnam and The Core Anglosphere: Opportunities for Positive Engagement".

The speaker of the program is Mr. Alexander Parini - Editor-in-Chief of My Asia Connections. He is also a member of the Council of the American Chamber of Commerce in Vietnam (AmCham Vietnam).

The webinar not only attracted the participation of students of the UK bachelor program but also received the attention of a large number of students of the bilingual program.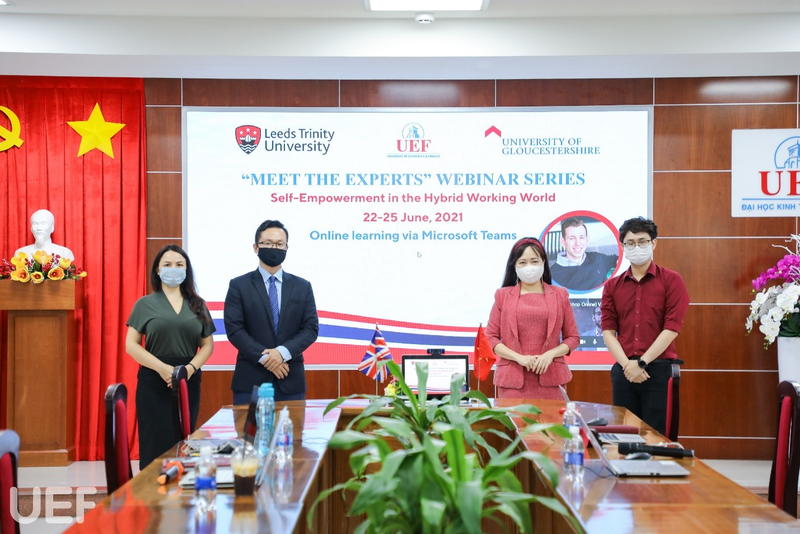 Dr. Do Huu Nguyen Loc – Vice President, Director of UEF International Institute and lecturers attended Webinar 2

In his talk, Mr. Parini shared with UEFers a lot of useful knowledge related to the community of Anglosphere countries such as: Canada, United Kingdom, United States, Australia, New Zealand; the opportunities and benefits through the strengthening of cooperation between Vietnam and the countries of the Anglosphere community; seize opportunities and promote cooperation with the Anglosphere community; the relationship between the culture and history of the countries in the Anglosphere community and the strong politics of the UK.

In addition, the speaker also addressed how the countries in this community were defined by both formal and informal relationships with each other.

After the sharing of Mr. Parini, the students asked questions related to the topic. This not only created a lively interaction for the program but also helped UEFers better understand the remaining problems through the detailed answers of the speaker.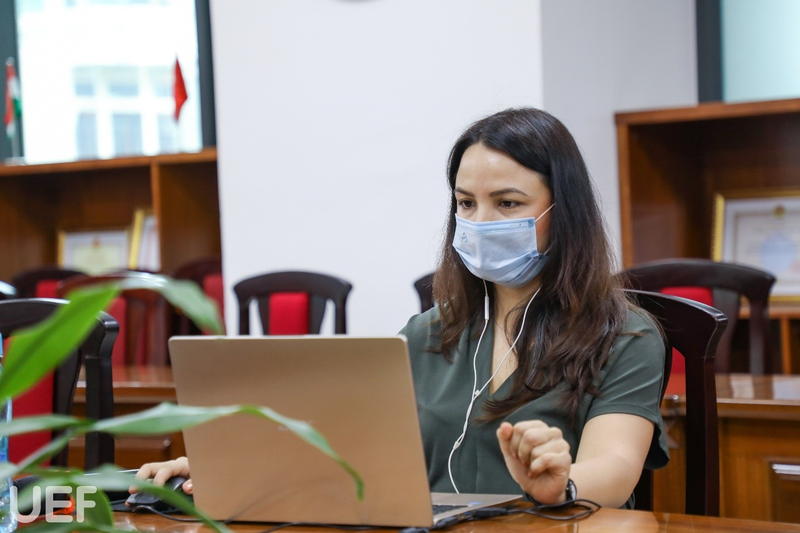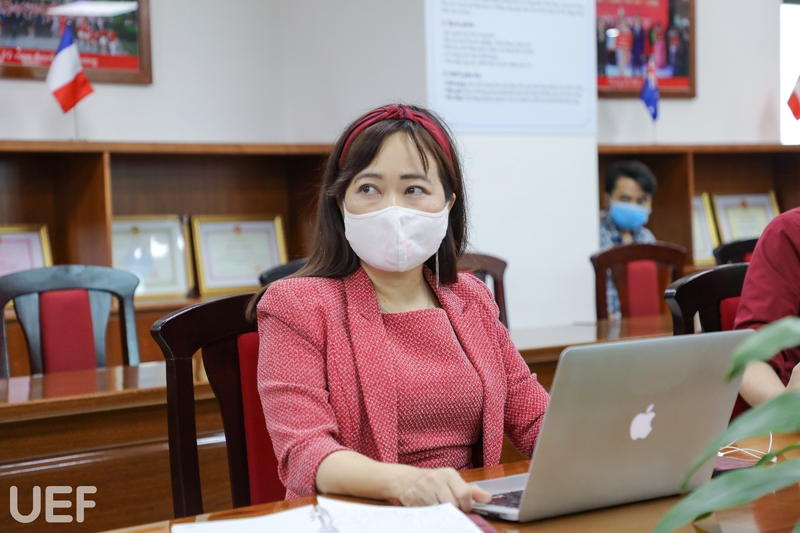 Participating lecturers comply with the principle of 5K during the pandemic

The webinar series will continue to take place on the 3rd session on the afternoon of June 25 with the topic "Essential skills of a Professional Manager". The speaker in this session is Ms. Le Thanh Duyen - Deputy General Director of Audi Vietnam. Remember to participate to update more interesting knowledge!

News: Quy Nguyen
Photos: Nguyen Vo