On the 18th morning of June, University of Economics – Finance (UEF) gave Toulouse School of Management – France (TSM) a warm reception and discussed international collaboration together. In the first meeting, the two universities negotiated cooperation in academic system and exchanging students.



The two universities discussed about student exchange activities and joint programs for post-graduate academic program in Marketing

Representatives of Toulouse School of Management includes Prof. Dr. Lars Meyer – Waarden – Director of International Marketing Program, Mr Xavier Moulinot - International Officer in Asia. In the meeting, the two parties discussed together to suggest cooperative schemes. TSM agreed to collaborate with UEF on annual student and lecturer exchange. Especially, TSM also suggested establishing a joint academic program for Master of Marketing at UEF.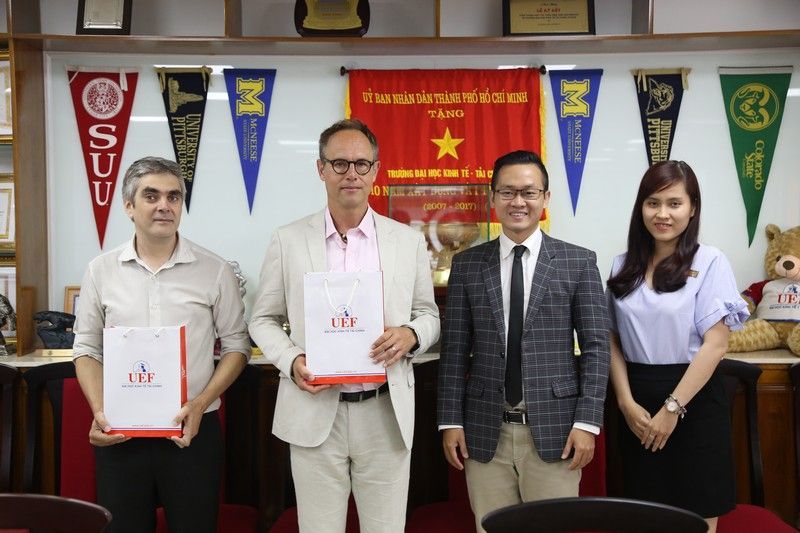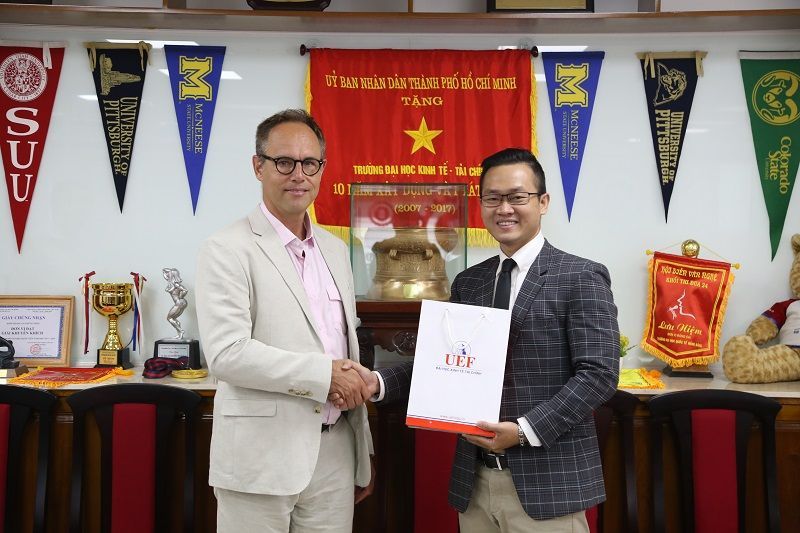 Representative of UEF – Dr. Loc Do, Director of Institute of International Education – presented a souvenir to representative of Toulouse School of Management
TSM is a prestigious university in France, well-known for teaching Management and Marketing. Currently, the school is planning for international cooperation to extend education and training in Asia. Before that, UEF had signed a cooperative agreement with University
Paris Est Créteil. Thanks to this international collaboration, TSM visited UEF to suggest to be one of the university's international partnership. TSM is greatly impressed with international academic programs and facilities at UEF.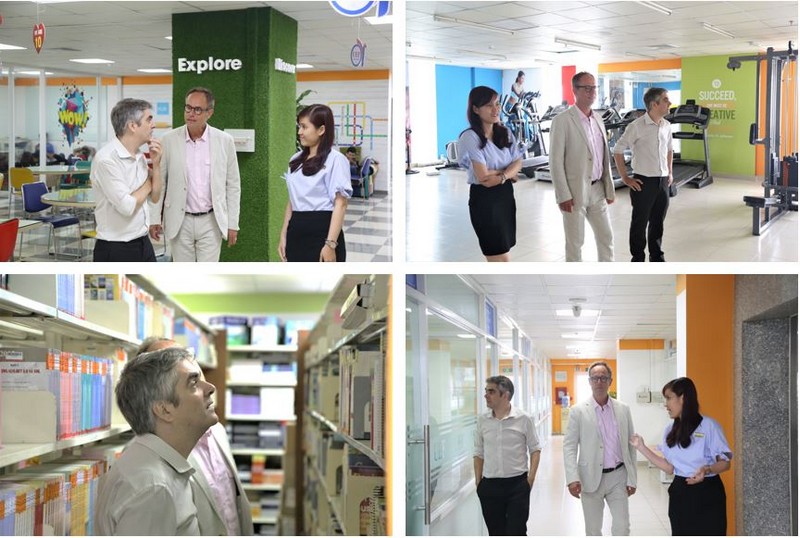 Representatives of TSM observed facilities of UEF after the meeting
Negotiation of the two universities went smoothly and quickly. The two parties are going to discuss in detail to develop the Master of Marketing joint program at UEF. In the future, UEF students will have more options of taking international semesters, especially having opportunities to broaden their knowledge through another international Master programs besides MBA program of BU.