Prominent with bilingual training programs and international environment, UEF always creates conditions for students to attend international semesters, articulation program to overseas countries: USA, UK, Australia, Finland, Switzerland, etc. Pursuing the goal of educational internationalization, the school is constantly looking for and adding many prestigious foreign partners to expand choices for students.
On the afternoon of March 5, UEF had a meeting to welcome and work with Swinburne University of Technology (Australia). The exchange and discussion process between the two universities have expanded international study destinations for UEF students.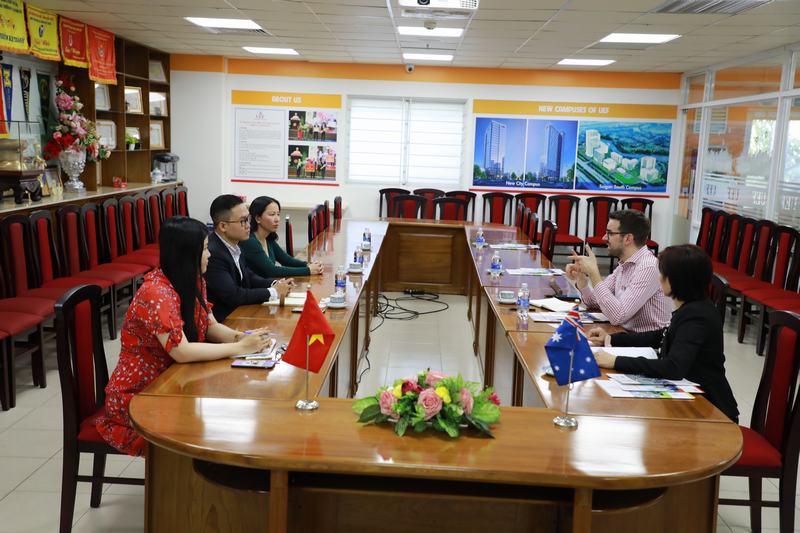 Representatives of Swinburne University of Technology include Dr. Roffee, Vice Dean of Faculty of Business Law, and Dr. Doan Nguyen, Training Director - Vietnam.
At the meeting, representatives of the two schools had a general introduction about the internationalization orientation and cooperation fields in the future. In particular, both sides agreed to implement the articulation (dual degrees) program for students. As a result, after a period time of 2 to 3 years studying at UEF, students of the economic majors can continue their studies and receive a degree at Swinburne University of Technology.
On this occasion, Assoc. Prof. Dr. Roffee stated that Vietnam is an important international transitional partner of Swinburne University of Technology. For many years, Swinburne has been present in Vietnam and cooperated with many prestigious universities such as International University - VNU (doctoral joint program), HCMC University of Architecture (international articulation program). Trusting UEF's training reputation, Swinburne University of Technology continues to cooperate to conduct the articulation program. The two sides also agreed to promote student exchange activities besides accrediting training programs.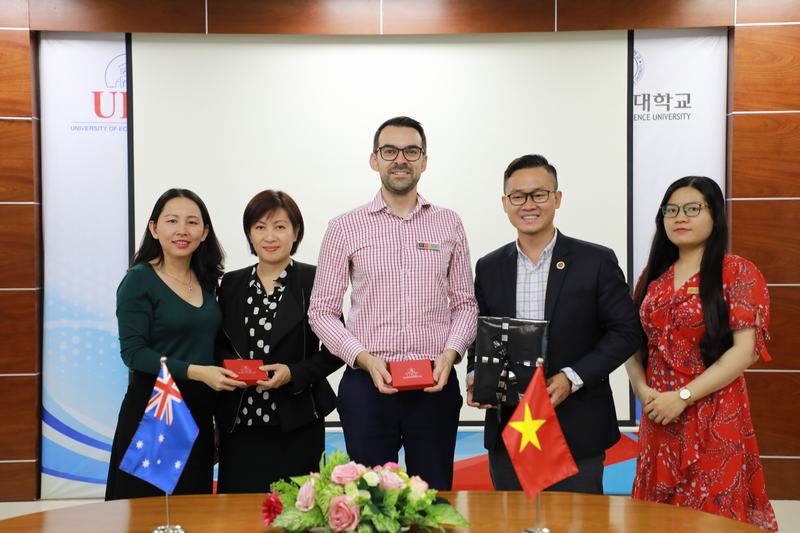 Dr. Loc Do, Director of International Institute, and Dr. Thanh Ly, Vice-Dean of Economics Faculty, present souvenirs to representatives of Swinburne University of Technology.

From the results of the meeting, Swinburne University of Technology is officially the second university in Australia to become an international articulation partner of UEF. The UEF's international map continues to expand and adds options for students. Thereby, students who love culture, language and living environment in Australia will have more opportunities to study in this educationally-developed country.