On July 26, representatives from SCMS Group of Educational Institutions (India) signed a cooperation agreement with UEF. The purpose of the meeting is not only about expanding UEF's partner network but also helping it to move closer to international education accreditation.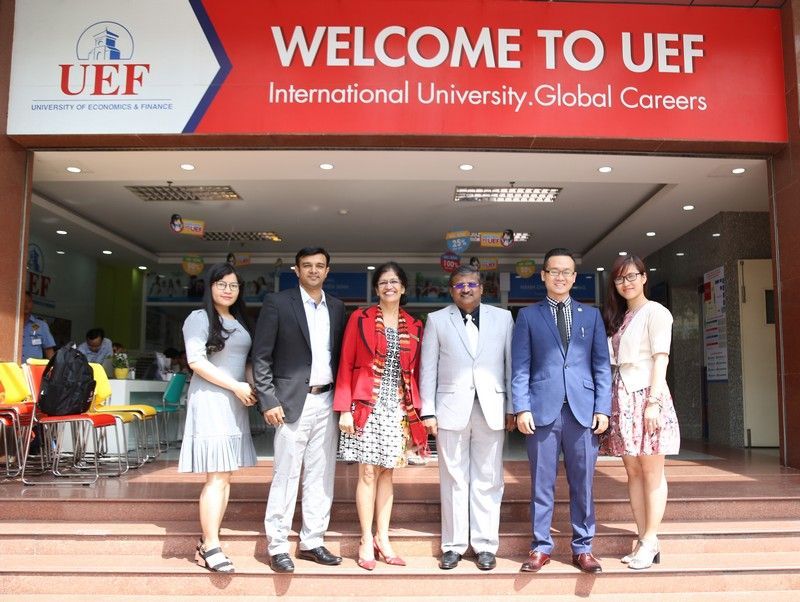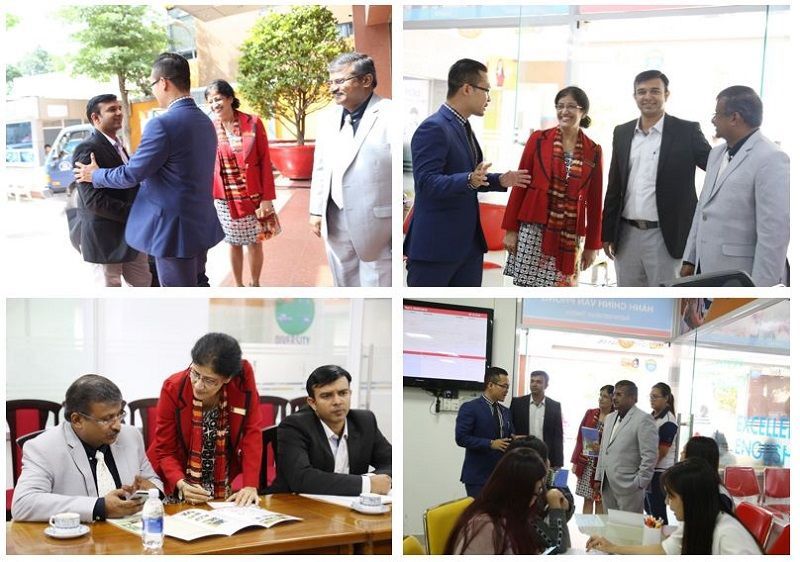 SCMS representatives are impressed by UEF's international learning environment and expressing surprises when seeing a sucessful Indian lecturer at UEF
The meeting took place with the participation of Prof. Pramod Thevannor - Vice President, Chairman of Accreditation Council for Business Schools and Programs in South Asia, Assoc. Prof. Varun Menon - Director of International Relations at SCMS and representatives from UEF including Dr. Loc Do - Director of Institute of International Education, Dr. Shalini - lecturer of UEF international program.
SCMS representatives were impressed with the appearance of an Indian lecturer during their visit at UEF. Before the meeting, representatives from SCMS were warmly welcomed by UEF representatives, especially from Dr. Shalini - lecturer in charge of Institute of International Education's business administration, as she himself is also a youngster of India who was willing to guide group to UEF's learning environment. Plus, SCMS appreciated internationalized strategy of UEF and found out their similarities which lead to international collaboration.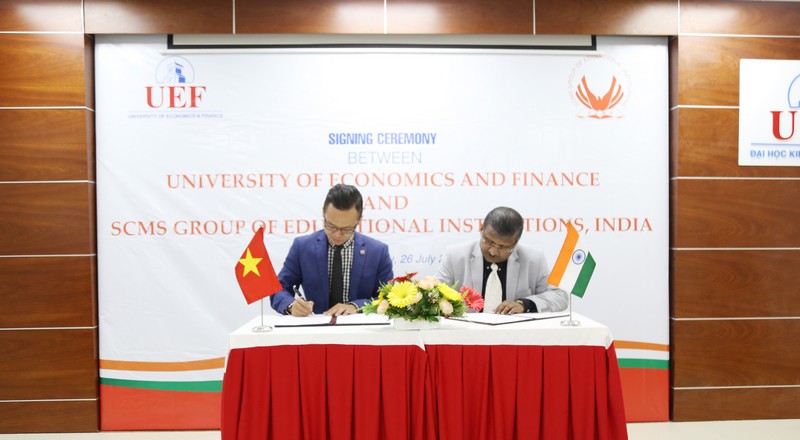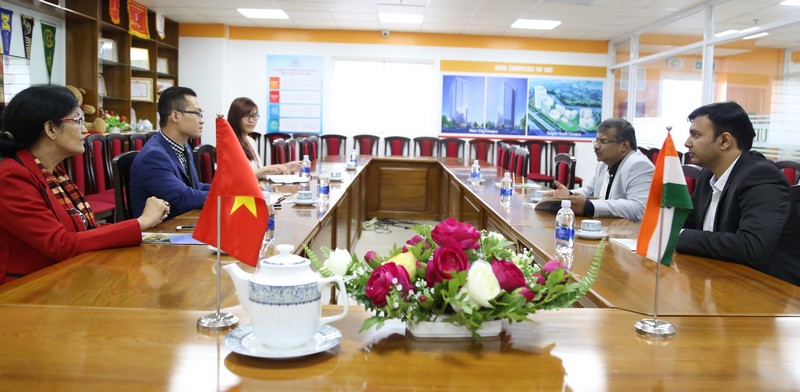 UEF and SCMS signing cooperation agreement



According to the agreement, UEFers will have opportunities to join short exchange programs, semesters abroad at one of SCMS's member institutions. SCMS will also send their students to UEF to experience semester abroad.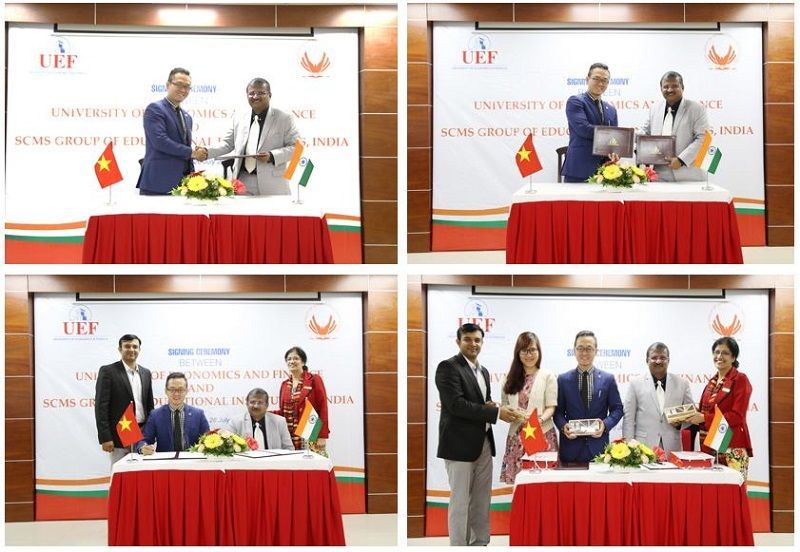 The two parties exchanging souvenirs to mark this memorable milestone



SCMS representatives appreciate the MBA program at UEF and want to send students here to study. Dr. Shalini - lecturer of this program said she is willing to be the mentor of Indian students in Vietnam. SCMS also wants to exchange lecturers with UEF, SCMS will give full support to UEF lecturers during their stay there.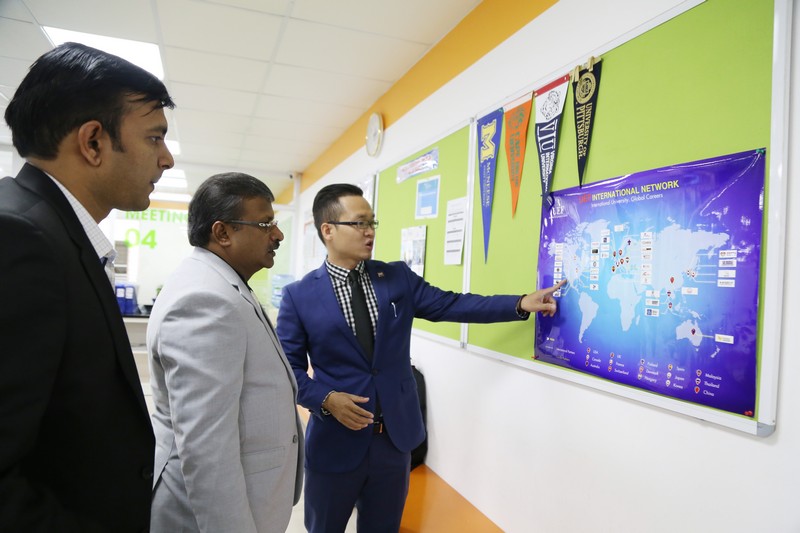 SCMS representatives expressing their willingness to assist UEF's Inspection Committee in future international inspection
UEF is in the process of carrying out accreditation, SCMS representatives expressing their willingness to assist UEF's Inspection Committee in future international accreditation. The corporation will provide UEF with necessary resources for its international accreditation moves in the near future. SCMS also invited UEF's Board of Management and Inspection Committee to India in August to attend the annual conference about international accreditation.
Translator: Huy Nguyen and Linh Phan