From a large network of partners in many countries around the world, UEF has opened up opportunities to access modern and advanced education for students. Following the achievements in the UK bachelor's program previously, UEF expanded the international cooperation to the US through the agreement on an articulated program in Science in Management with Keuka College.



Keuka College Overview



Established in 1890 in New York, USA, Keuka College is located in the center of the Finger Lakes region, on a 290-acre campus. With a history of 130 years, Keuka College is a college for training highly qualified human resources, with a mission to educate global citizens and leaders for the United States and the world.

Currently, Keuka is training more than 30 majors from bachelor's to master's level for students in the West, Central New York, and international students from many countries around the world. Up to now, Keuka has been present in Vietnam for more than 10 years and owns many articulated programs for Vietnamese students in all three regions.

Keuka College is accredited by the Middle States Commission on Higher Education, which is a standard for undergraduate training and is recognized by the College for Higher Education Accreditation (CHEA). In addition, business and management programs are also accredited by the International Assembly for Collegiate Business Education (IACBE).

Some other awards the College has achieved:
- Top 20% of the best universities (According to The Economist, UK)
- Best Colleges - Consistently in the group of the best universities (According to U.S. News & World Report and Money Magazine)
- College of Distinction - Consistently won the title of "The US Excellent College" since 2014.
- White House Honor Roll - U.S. White House Honor Roll List for Educational and Community Activities since 2006.



The advantages of Keuka's bachelor program at UEF



The Keuka College bachelor's articulated program at UEF will bring students exciting experiences about a modern, fully equipped learning environment, a US-standard curriculum framework with a clear roadmap.
With this on-site study abroad program, students learn 100% in English, the training content is a combination of theory and practice, taught directly from successful entrepreneurs through academic activities and field trips, focus on research and exchange of innovative initiatives with in-depth knowledge.

At the same time, students' live and learning activities are much concerned, before entering the official internship in year 3, students will be oriented carefully by lecturers. On the other hand, the program also supports students to find their jobs.
Not only that, students can study 2 majors during 4 years and have the opportunity to receive 2 degrees from Keuka College and UEF.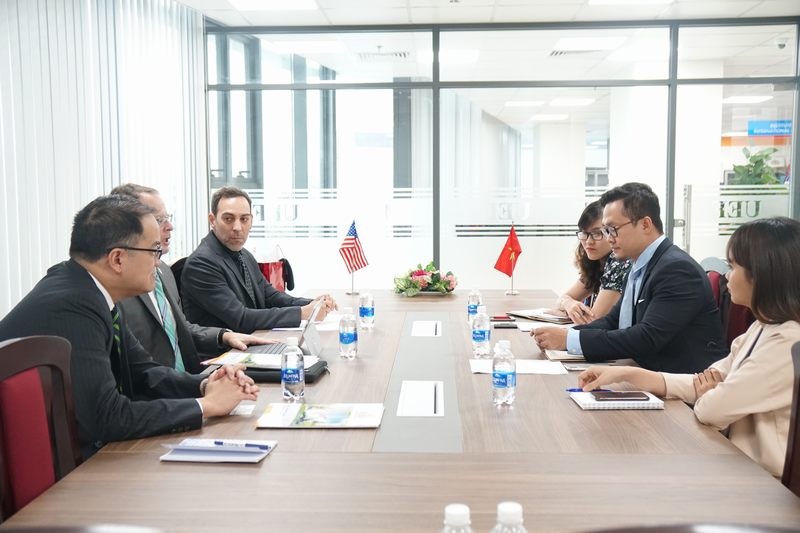 The lecturers are professors of Keuka College and UEF
In addition, a series of activities on soft skills will help students practice the necessary skills to support their future jobs.

After graduation, students will receive a bachelor's degree of Science in Management from Keuka College, recognized by the Vietnamese Ministry of Education and Training, with global value.

With this degree in hand, job opportunities for future bachelors will open up in both domestic and foreign markets. This is the "springboard" for students to reach high-level positions at work and have more opportunities when studying higher education abroad



The training route for the Bachelor of Science in Management

program



International Bachelor Program - Keuka College at UEF is trained for a period of 4 years, divided into 8 semesters, each year will have 2 semesters and each semester lasts from 4 to 4.5 months.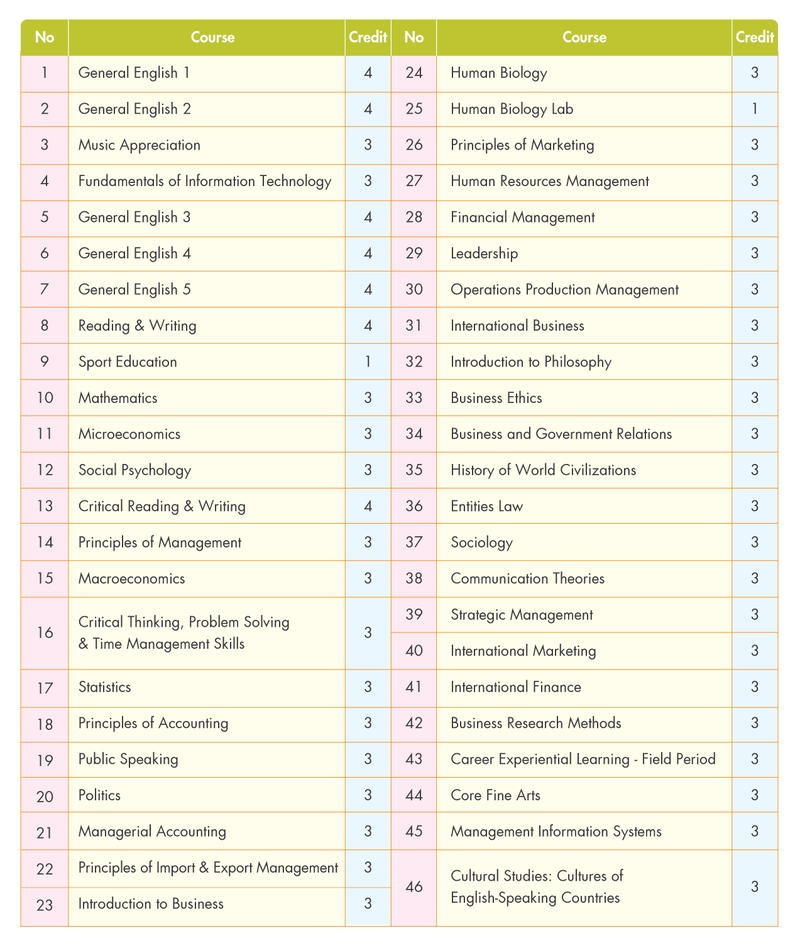 Admission requirements



To apply for admission, candidates must meet the following requirements:
High school graduate or equivalent.

Students must achieve an international level of English equivalent to at least IELTS 6.0 before graduation.

For candidates who do not have IELTS 6.0, they can submit equivalent international certificates or pass the English Proficiency Test organized by the Keuka Vietnam Program Management Board.
Admission Documents



After meeting the requirements, candidates can apply for admission to the Bachelor of Science in Management program with the following documents:
Application for admission (according to the form).

01 copy of high school diploma or provisional graduation certificate (notarized).

01 copy of high school transcript (notarized).

Application fee: 2,000,000 VND/document.
Tuition



Tuition fees are based on the number of credits student registered, averaging about 48,000,000 VND/semester. For students submitted IELTS 5.0 or higher before admission will be exempted from the English level and corresponding tuition fees, specifically:
Candidates with an IELTS score of 5.0 or higher are exempted from studying English at levels 1-3.

Candidates with an IELTS score of 5.5 or higher are exempted from studying English at levels 1-4.

Candidates with IELTS score of 6.0 or higher are exempted from studying 5 levels of English.
For further details please contact:
UEF International Institute, 4th Floor

Address: 141 – 145 Dien Bien Phu, Ward 15, Binh Thanh District, HCMC

Tel: (028) 5422 1374 – Hotline: 091 606 1080

Email: international@uef.edu.vn – Web: www.uef.edu.vn/vdtqt