With the strategy for internationalization of higher education, Ho Chi Minh City University of Economics and Finance (UEF) is constantly expanding its cooperation network with prestigious universities in the world. UEF students will have more chances to meet and study with students from all over the world as well as have more choices for articulation program. Following the cooperation with universities in the US, UK, Swiss, Bangkok, etc. UEF will hold a ceremony to establish international relation with 19 Malaysian universities at 9AM in Creative Hub (4th floor) this September 9.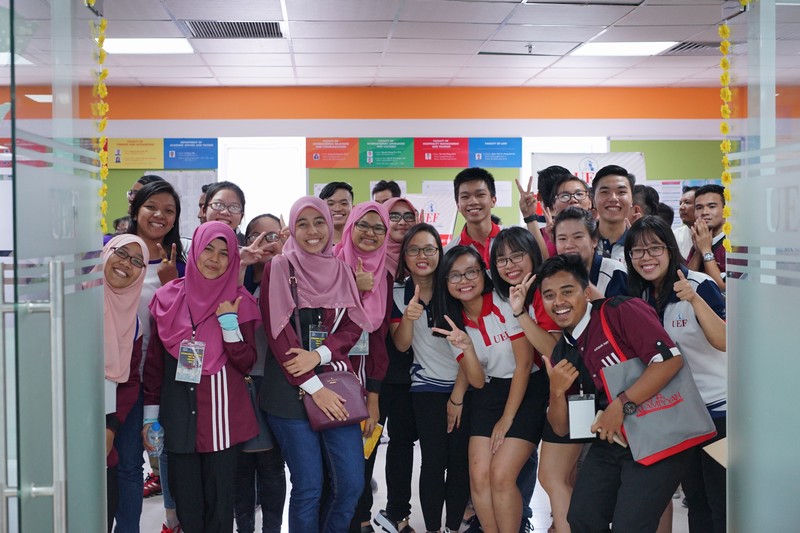 Previously, UEF students had a change to meet and study with Malaysian students from USIM, Technology Mara University, etc.
The ceremony would welcome the attendance of Education Malaysia, (under
Consulate General of Malaysia), Giao Duc News and representatives from 19 Malaysian University. At the ceremony, students will be offered to learn more about education, culture, international learning environment, especially in Malaysia, an English speaking country with similar geographic features as Vietnam.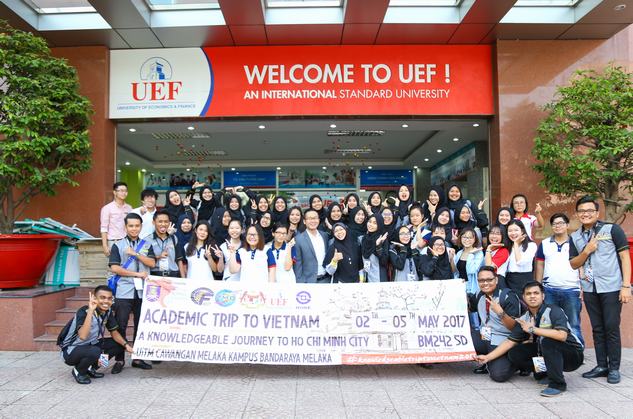 Academic exchange between students from Technology Mara University (Malaysia) and UEF students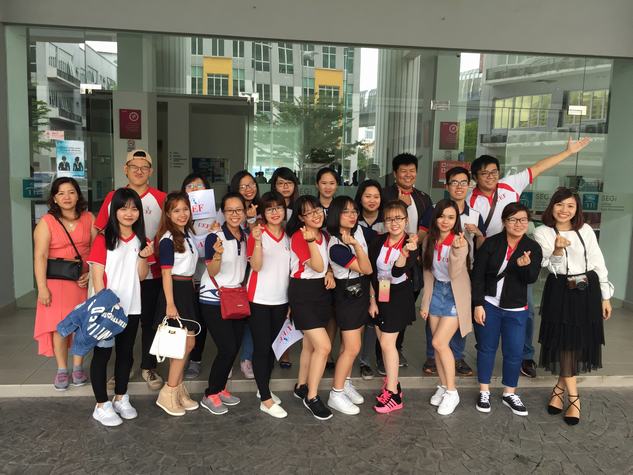 UEF students has a field trip to study at SEGi University - Malaysia
This event will continue affirming UEF's strong development in the internationalization of education, highlighting the "mission" of building bridges for students to explore cultures, landscapes and people in developed countries in the region as well as experience academic exchange with famous universities in the world, which helps them form more friendship and expand their knowledge and vision.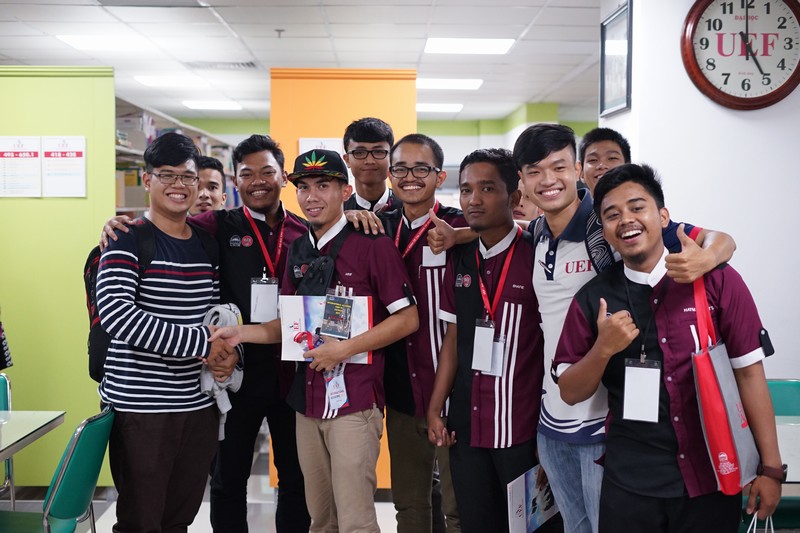 International exchange programs are usually held regularly, bringing opportunities to improve students' ability to use foreign languages and expand knowledge and vision.
We hope that UEF students will not miss this meaningful event. An open and cosmopolitan atmosphere awaits, which is also a promising chance for you to improve your foreign language, approach the world's professional knowledge, expand international relationships as well as improve your background knowledge by multicultural experience. A list of 19 university attending the ceremony is as follow:
| | |
| --- | --- |
| No. | University |
| 1 | Asia Pacific University |
| 2 | Management and Science University |
| 3 | Multimedia University |
| 4 | Sunway University |
| 5 | ERICAN College |
| 6 | SEGi University |
| 7 | Reliance College |
| 8 | HELP University |
| 9 | University Malaysia Sabah |
| 10 | Universiti Kebangsaan Malaysia |
| 11 | Unitar International University |
| 12 | Geomatika University College |
| 13 | INTI International University and College |
| 14 | Brickfields Asia College |
| 15 | Taylor's University |
| 16 | University of College of Technology Sarawak |
| 17 | International University of Malaya-Wales |
| 18 | Universiti Sains Malaysia |
| 19 | Universiti Teknologi Malaysia |
Contact:
Institute of International Education (2nd floor)
Email: daotaoquocte@uef.edu.vn
Website: https://www.uef.edu.vn/vdtqt
Tel.: (028) 5422 1374 Hot line: 091 606 1080