On 8 June, Ho Chi Minh City University of Economics and Finance (UEF) signed a partnership agreement with University Canada West (UCW). Accordingly, UCW will articulate the academic program, providing the scholarships and employment opportunities in Canada after graduation. The both sides also discussed about cooperation in joint undergraduate program of Commerce.
At the signing ceremony, Mr. Jefferson Lee – The Regional Director of University Canada West introduced about the training program at UCW and the academic environment in Canada.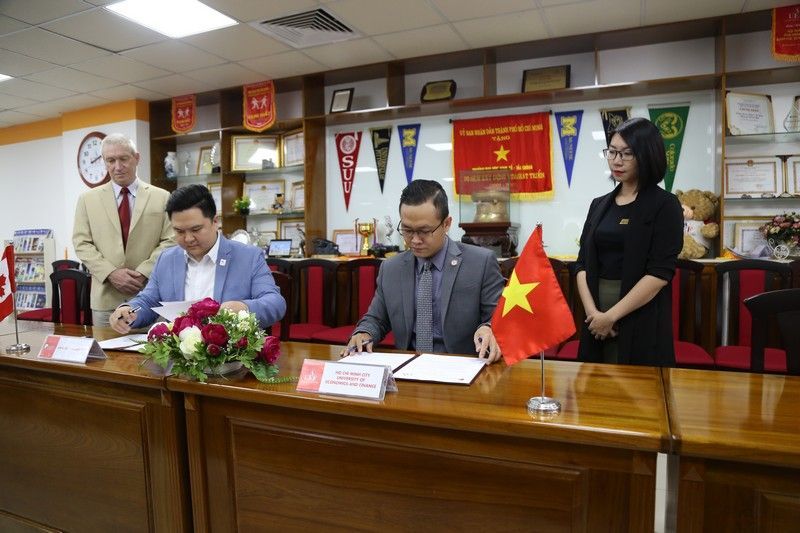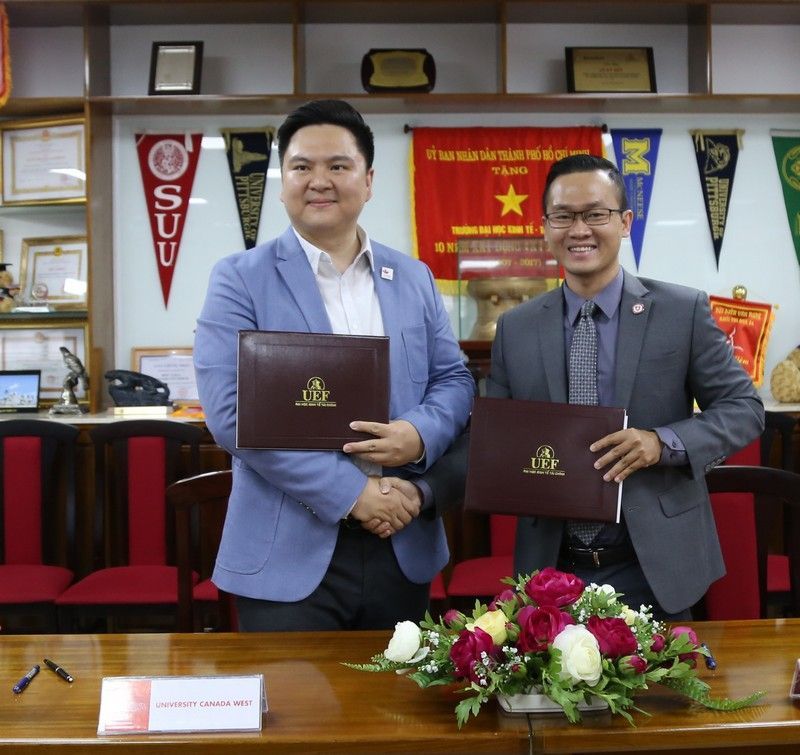 Dr. Do Huu Nguyen Loc, Director of UEF Institute of International Education and Mr. Jefferson lee – Regional Director of University Canada West, the representatives from the both sides signing the partnership agreement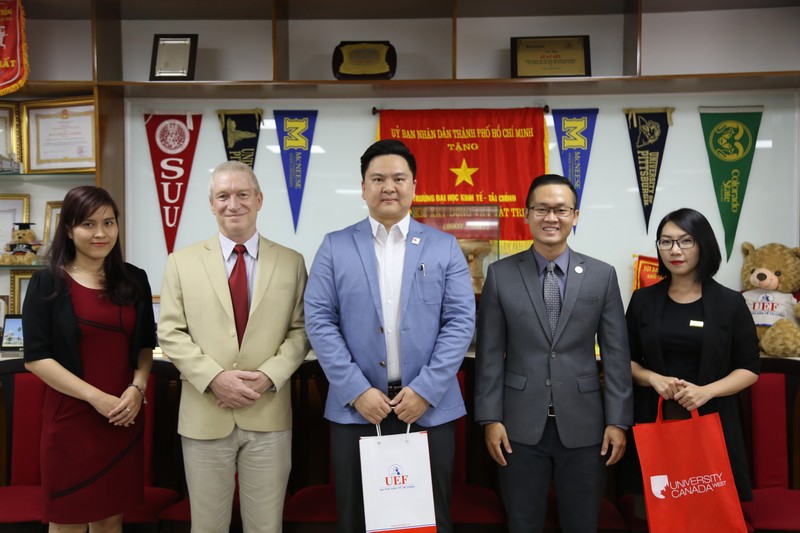 The representatives from the both sides presenting gifts marking the partnership to each other


After the visit and discussion with Consulate General of Canada on May 29, many Canada universities introduced by Consulate General of Canada sent letters of Invitation for cooperation to UEF. Among them all, University Canada West is the one with the features and development strategies in line with UEF's internationalization stages and orientation. After the research about the universities, the both sides agreed on negotiating about the international cooperating issues.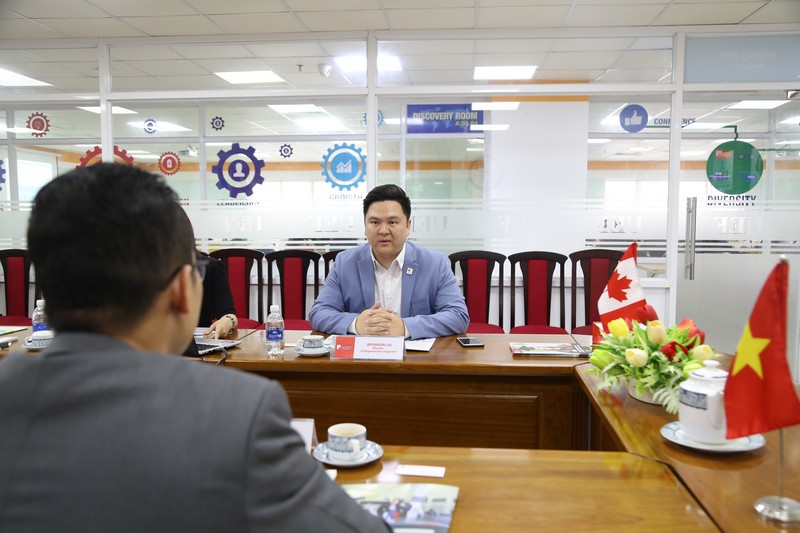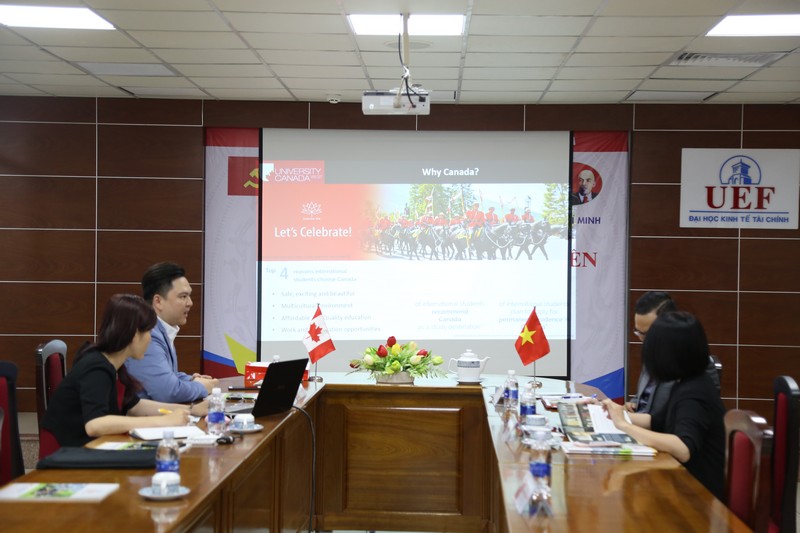 Mr. Jefferson said that UEF was one of the few universities Vietnam having been articulated by Consulate General of Canada in educational seminars

In addition, Dr. Do Huu Nguyen Loc – Director of UEF Institute of Educational Education also offered the overview about the international partnership network, teaching methods, as well as the academic program with international standards of UEF. As a result, the representatives of the both universities have exchanged view and discussed about developing strategy of cross-border study program, student exchange program, as well as improving the educating quality.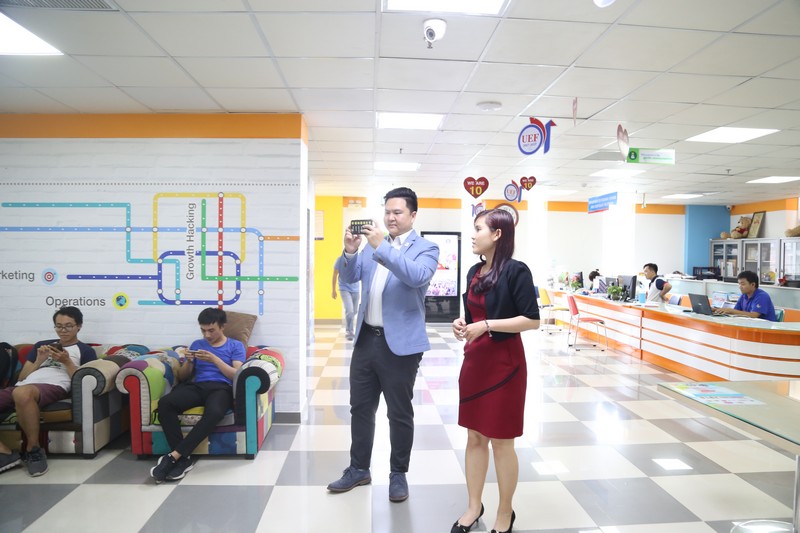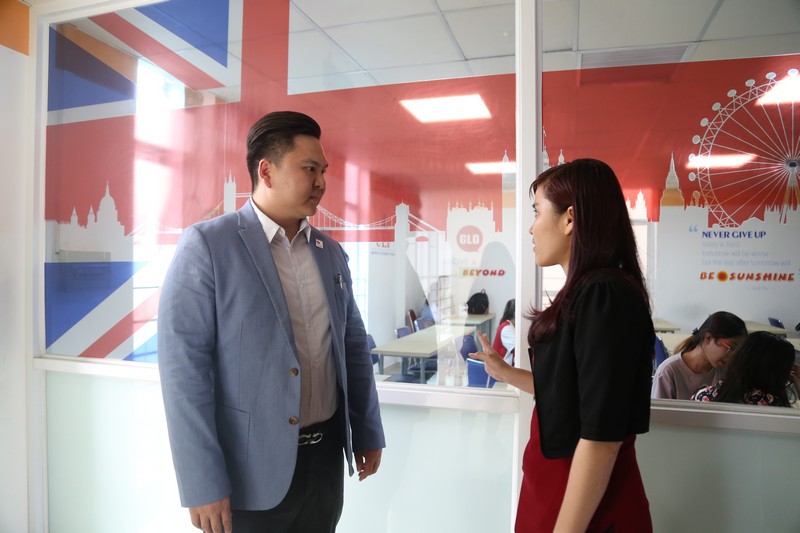 The representatives from UCW visited instructional material and school facilities of UEF

The North America is the region with advanced education system, which is dominated by United States and Canada. For United States, UEF operates the partner network with 30 universities, and 15 of them articulated the training program at UEF. UEF is expanding the international partner network in Canada, especially University Canada West. In the future, UEF will make efforts in connecting with the leading universities in the world to bring to the students the benefits, opportunities to study and demonstrate their status in the integrating economic environment.