"UEF in my heart" is the name of a contest held by the Union of Ho Chi Minh City University of Economics and Finance (UEF) to celebrate a special milestone - 10th anniversary of its founding (24/9/2007 - 24 / 9/2017). This meaningful activity will take place on August 31st with rich content in the main hall.
This is not only a non-material gift to those who have contributed to the success of UEF, but it is also an opportunity for UEF staff to look back the 10-year formation and development of the school as well as inspire pride and love for UEF.


"UEF in my heart" is considered a new and improved version of "UEF with pride"

The teams will conquer the "Wisdom" and Talent section. At the first section, 3 members of each team will participate in The Knowledge Contest by answering 10 questions which are set by the Organizing Committee and focus on UEF and education. Next is the presentation – eloquence contest within 5 minutes. This contentious competition can be considered as a mini workshop, contributing to the development of the university.
The most anticipated section is definitely the talent performances from the contestants. With the diversity in the form of each performances from singing, dancing, storytelling to plays, fashion shows etc., the Union groups will provide the audiences with vibrant art scenes to convey the vital messages about the dedication to the job, the love for Vietnam and its people, the mutual respect between teachers and students, and aspiration for the new height of UEF in the future.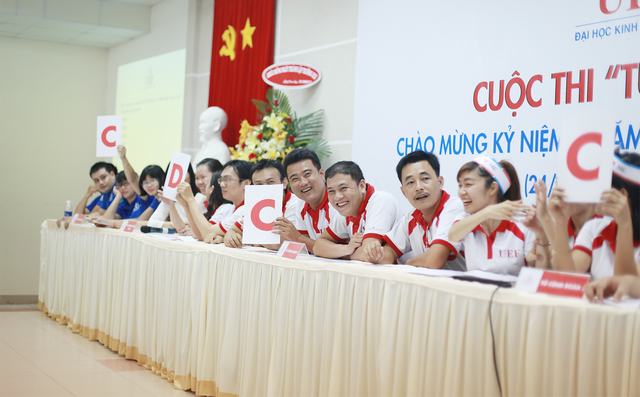 Breathtaking contests are awating UEFers

The 10th anniversary of the founding of UEF is a chance for it to reflect its intentions and achievements in the process of building and developing the international standard training model. At the same time, the welcoming activities will contribute to preserve the traditions, core values as well as strengthen the connection among the Departments – Faculties - Institutes - Centers of the university, which encourages everyone to strive to build and develop the school.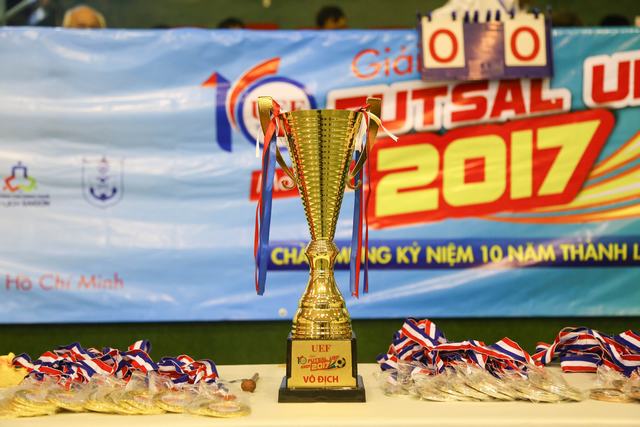 Earlier before, UEF also successfully held "Futsal UEF 2017" football championship on the occasion of 10 years anniversary