On October 25, the Ho Chi Minh City University of Economics and Finance (UEF) signed a Memorandum of Understanding (MOU) with Northern Kentucky University (NKU) (USA), showing the university's consistency in achieving the ultimate goal of expanding international partnership network.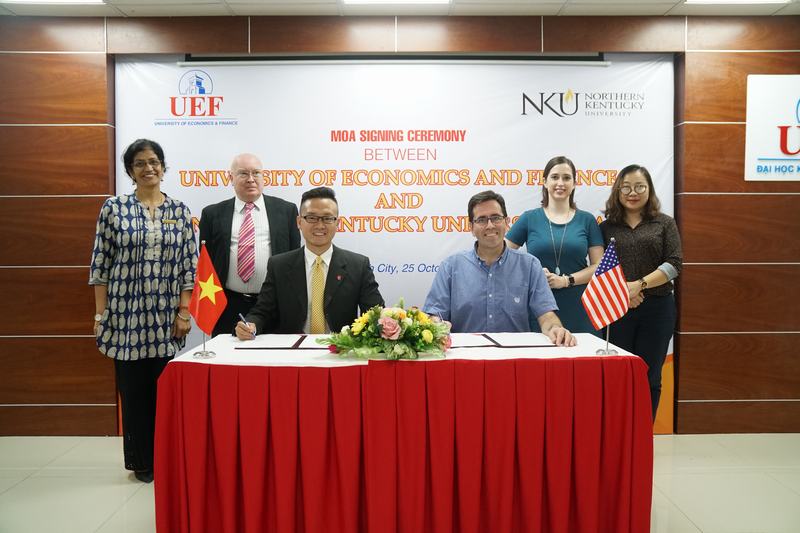 Dr. Loc Do, Director of UEF International
Institute
, and Assoc. Prof. Dr. Francois Le Roy, Executive Director of Northern Kentucky University's Center for Global Engagement signed the MOU.

As highlighted in the MOU, partnership between the two parties will be comprehensive involving the following aspects: student and teacher exchange, articulation program and dual degrees.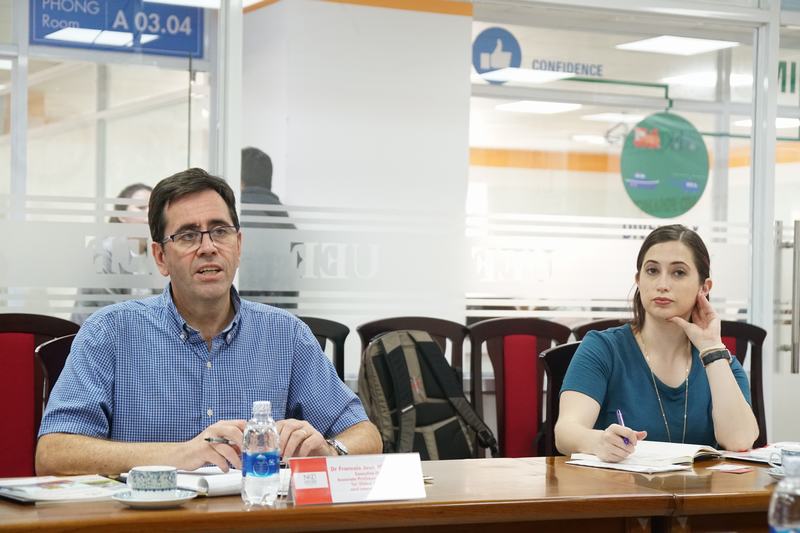 Both schools discussed the details over the partnership.

One specific note to be taken, UEF students when exchanging to NKU will be entitled to application of the same tuition as local students. Furthermore, students with outstanding academic performance will have a chance to receive the school's scholarships to expand their overseas study opportunities.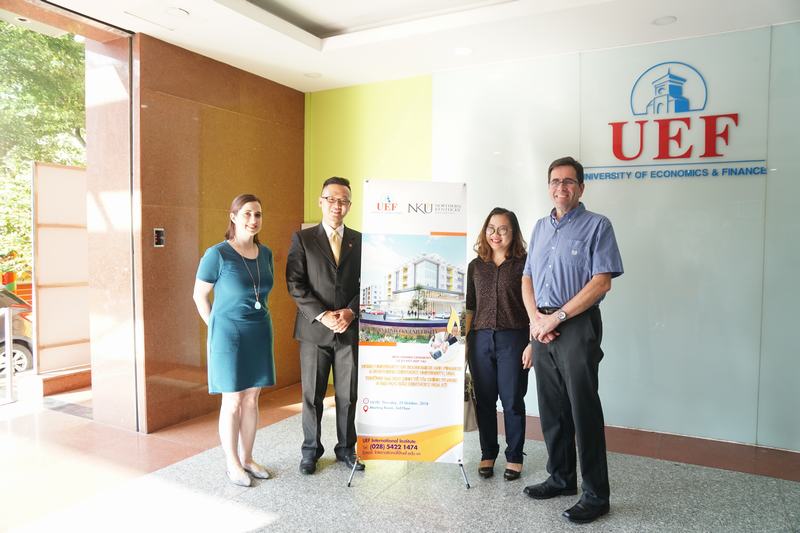 NKU delegation were taken around UEF's campus and learning spaces.
Also joining in the promotion and execution of the aforementioned programs in this important partnership is Eduline Academy organization.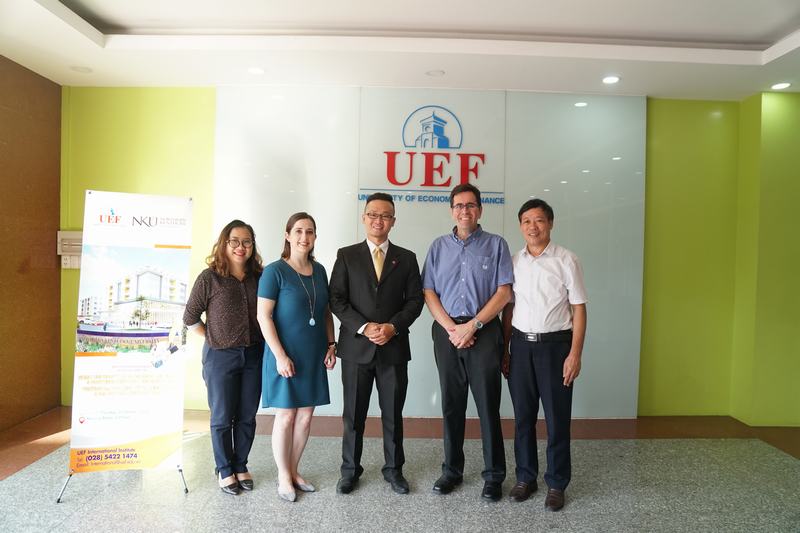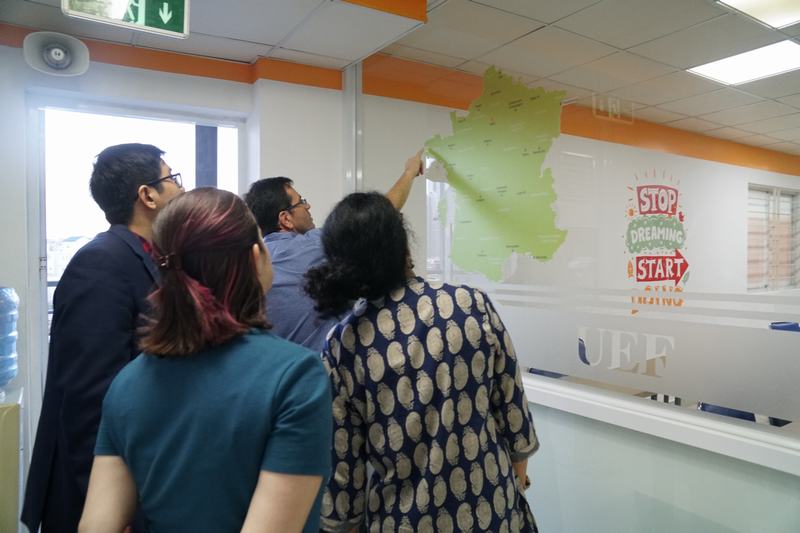 The map of UEF's international partners is continuously expanded
This has founded a pillar for UEF's international partnership network to spread across the region and over the world. It is now that the dream of UEF-ers to study in the U.S. and experience high-quality international programs is closer than ever.