The first topic in the webinar series "Meet the Experts" organized by the UEF International Institute took place on June 22. The program not only attracts a large number of the UK bachelor program students, but also students of bilingual programs in Economics and Language majors.

Assoc. Prof. Dr. Nathan Gehlert – Chair Department of of Counseling, John Carroll University USA is the speaker of the program. He has many years of experience in the fields of psychology, religion, and spiritual life. In addition, he is also a clinician and Fulbright scholar working at Vietnam National University Ho Chi Minh City.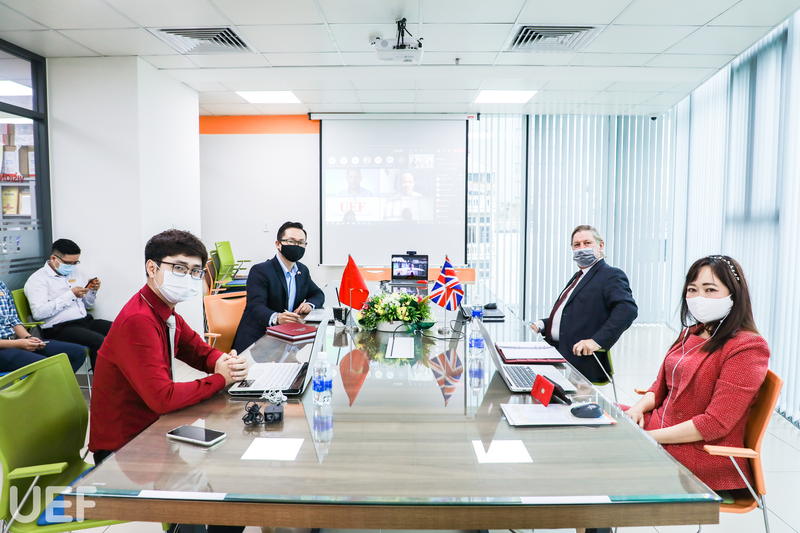 The program is held online due to the pandemic situation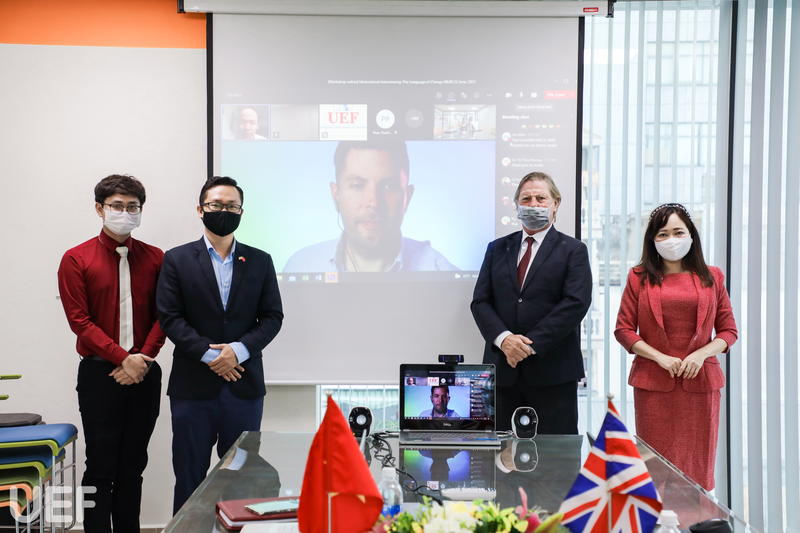 The speaker and UEF students interact via Microsoft Teams
With the topic "Motivational Interviewing: The Language of Change", Assoc. Prof. Dr. Nathan Gehlert shared with students a lot of useful knowledge related to Psychology and also the speaker's career and life stories such as: How do you overcome some obstacles in life? Methods to help students increase their ability to withstand pressure in study and work? How to determine life goals, build relationships with family and friends? etc. Besides that, the speaker also shared about life is like in the United States, some good tips on psychology, etc. for those who have a dream to study or work in this country.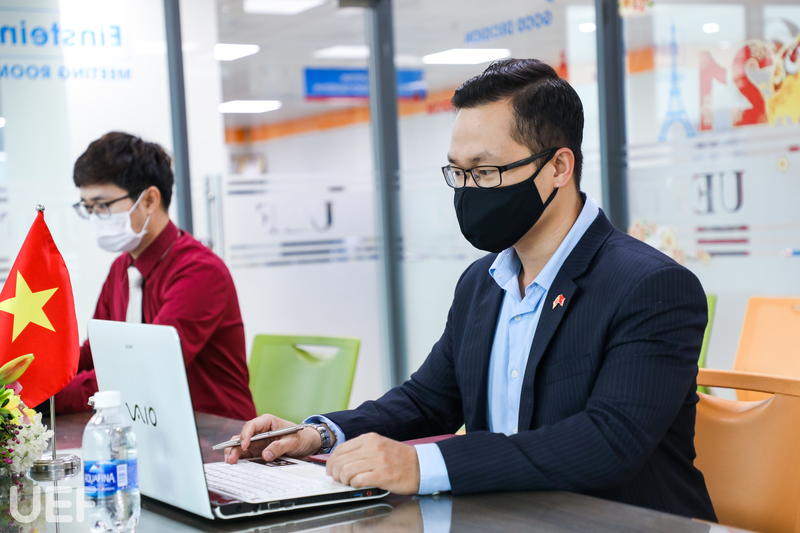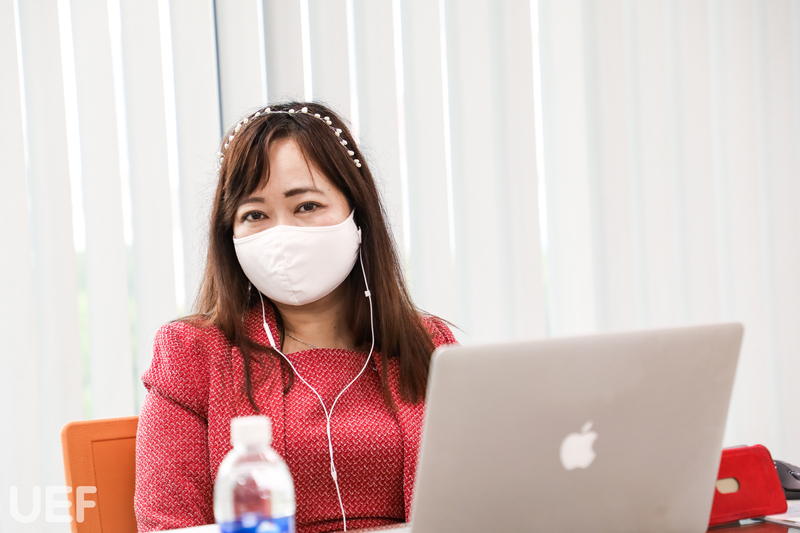 Dr. Do Huu Nguyen Loc - Vice President, Director of the International Institute and lecturers accompanying students in the program
On the afternoon of June 22, the second topic: "Vietnam and the Core Anglosphere: Opportunities for Positive Engagement" took place with the sharing of MSc. Alexander Parini – Editor-in-Chief of My Asia Connections, member of the Council of the American Chamber of Commerce in Vietnam (AmCham Vietnam). For students who have registered, remember to participate fully and actively interact to gain a lot of valuable knowledge.
News: Kim Bang
Photos: Nguyen Vo