The stories of studying abroad in the COVID pandemic have partly spoken about young people's ambitions and dreams to explore advanced learning environment. So, what is the right direction for young people when the pandemic is still complicated, affecting on a global scale?



The dream of accessing advanced education without "interruption"



Many countries around the world are being severely affected by the COVID-19 pandemic, many countries suspend teaching and studying at universities and accepting international students. Studying abroad is almost a narrow door. At this time, the better solution is on-site study abroad with international training cooperation programs in Vietnam becoming a priority that needs to be considered.

Nguyen Thi Hong Anh - Go Cong Dong High School (Tien Giang) said: "I love the business field and have the desire to study abroad. But I am afraid of the pandemic. After knowing advantages of a UK bachelor's program, I have more motivation to study international programs in Vietnam".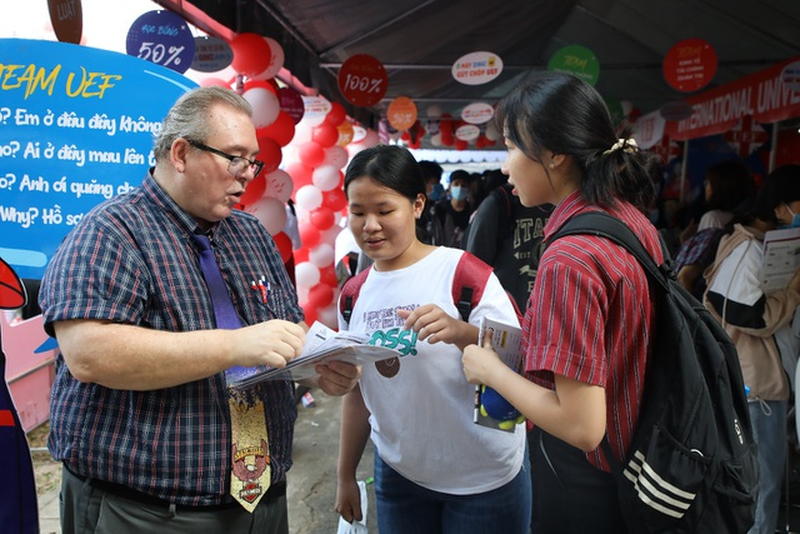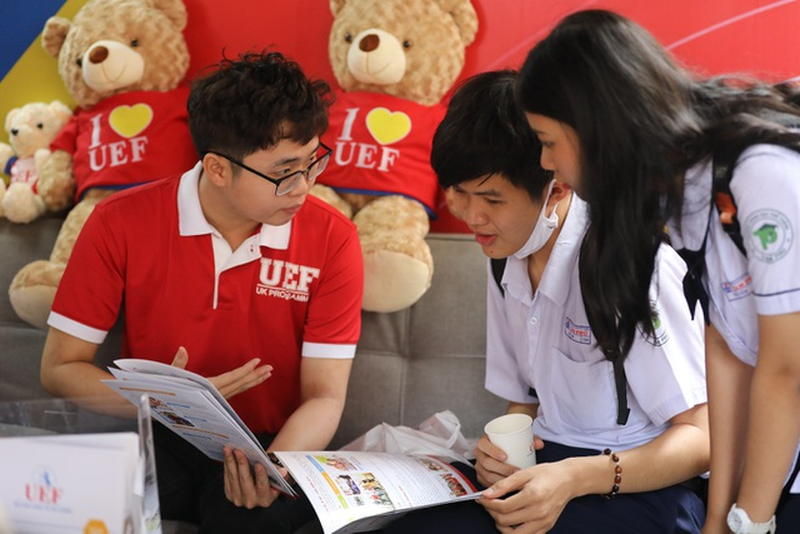 On-site study abroad during the pandemic is both safe and cost-effective
Sharing at the enrollment day, Ms. Le Thu Phuong, parent of an English majored student, Nguyen Thuong Hien High School, Ho Chi Minh City, said that UEF's international cooperation policy is a plus point for her to consider. Ms. Phuong shared: "My son is an English majored student, so international articulated programs, especially the UK bachelor programs at UEF are suitable for him to develop his abilities. In addition, the entrance scholarship policy at UEF is one factor that made me consider."



Experience the UK education in Vietnam



Owning a network of partners with more than 50 universities across continents, including the UK - one of the world's top education countries, UEF has become a destination for Vietnamese and international young people. At UEF, students experience the UK education and receive an internationally recognized qualifications after graduation.

The UK bachelor program is articulated by UEF with the University of Gloucestershire and Leeds Trinity University with the following majors: Business Administration and Marketing; English Language and Linguistics; Hospitality Management and International tourism; International Business.

The curriculum is designed according to the UK educational standards. The language of instruction is entirely in English with no more than 25 students per class. The lecturers are professors and doctors of the UK and UEF teaching with many advanced methods to develop students' creativity, critical thinking. Lectures also raise global issues in addition to expert knowledge.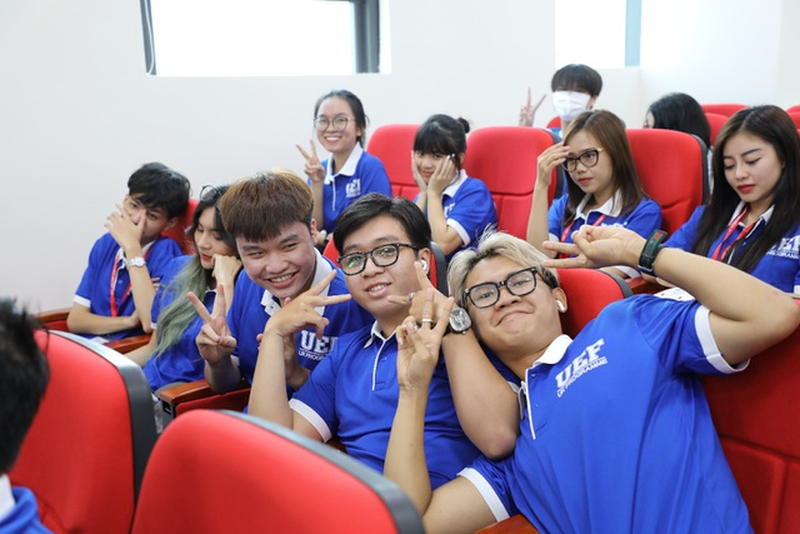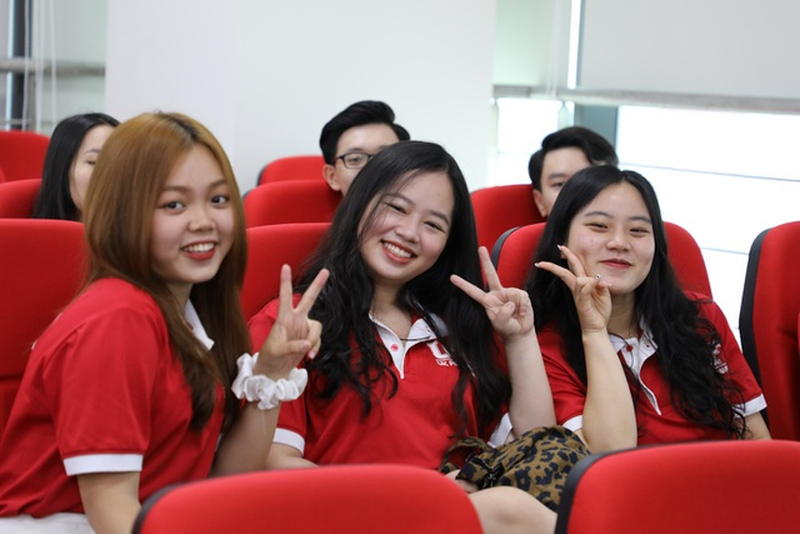 Students studying the UK bachelor's program are confident and dynamic
Nguyen Tran Tri Duc – student studying bachelor's program of Leeds Trinity University expressed: "I am glad when I study in an international program at UEF. What I learn at school is not only knowledge but also precious experience in many respects - something that I really appreciate when deciding to choose."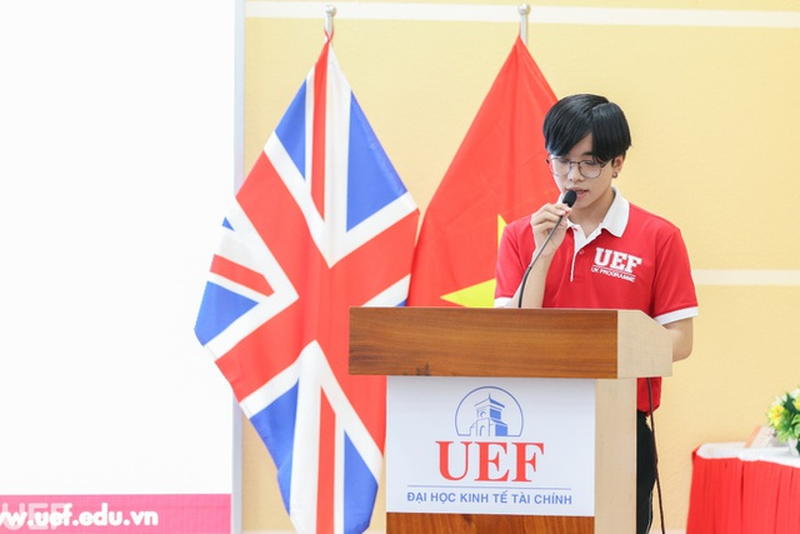 Nguyen Tran Tri Duc shared at the opening ceremony of the new school year of the UK bachelor program

In particular, with the UK bachelor's degree, students not only have the opportunity to apply for domestic and international multinational corporations, but also have the opportunity to receive partial and full scholarships at universities in all around the world by international semester or transfer.

With the plus points of the program, young people can fulfill their dream of receiving an international degree right in Vietnam. This is also in the goal of promoting the internationalization of education of the University.

Currently, UEF is recruiting applications for international undergraduate programs until May 31, 2021.