With the aim of a comprehensive internationalization of education in mind, over the years UEF has continuously expanded international and multilateral cooperation with partner universities, institutes and enterprises in the country, region and the world to advance its coeducation programs, integration and development.
In this May, numerous international academic activities have taken place at UEF ranging from short-term to long-term; from activities for students to the exchange program for lecturers and. Besides, after the international exchange program with Pittsburgh students (USA) - Plus 3, UEF will welcome the head of Bangkok University's Faculty of Business Administration to begin the international program on May 17 along with 50 students for the traditional academic exchange program between the two schools - AEC International Pathway.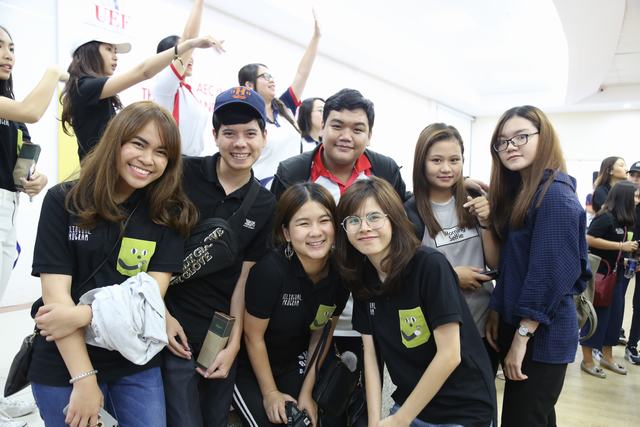 BU and UEF students will meet again at AEC International Pathway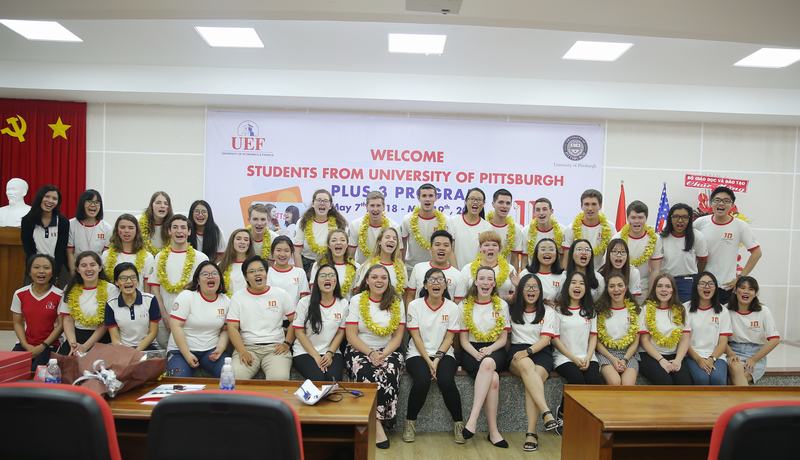 The academic exchange program between UEF and University of Pittsburgh is still filled with excitements
In less than a month, BU and UEF have together launched a series of remarkable bilateral international cooperation. From April 25 to April 27, the UEF delegation - consisted of the Director of the Institute International Education, the Dean and manager of the Faculty of

Communication and Information Technology

, the Assistant of Faculty of Hospitality and Tourism Management – had visited to the training – research facility to discuss about the training programs for the Communication, Hospitality Management sector at Bangkok University. This visit was part of UEF's plan to promote internationalization and international exchange program. Here, BU's Vice Presidents, Dr. Lugkana Worasinchai and Dr. Somyot Wattanakamolchai hosted the welcome ceremony at both Bangkok and Rangsit campus.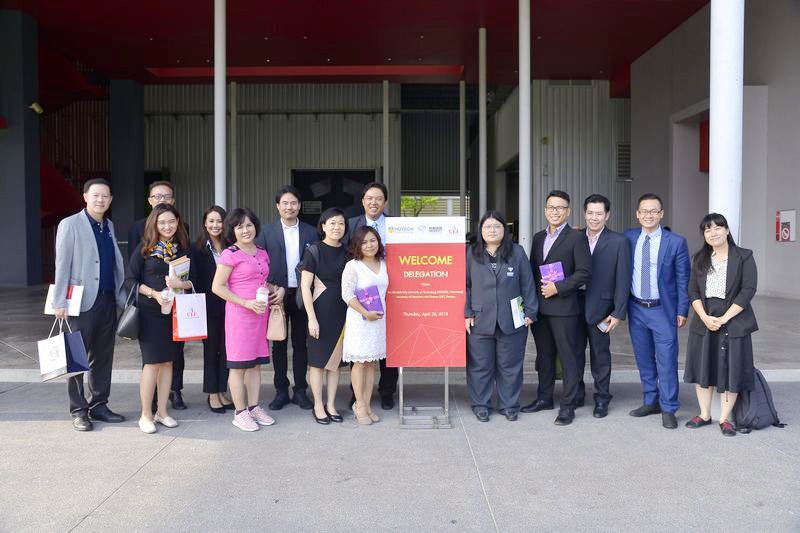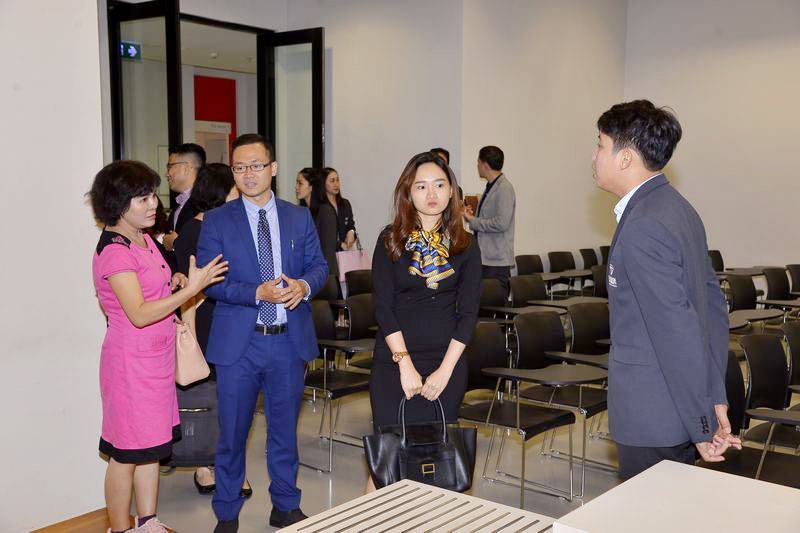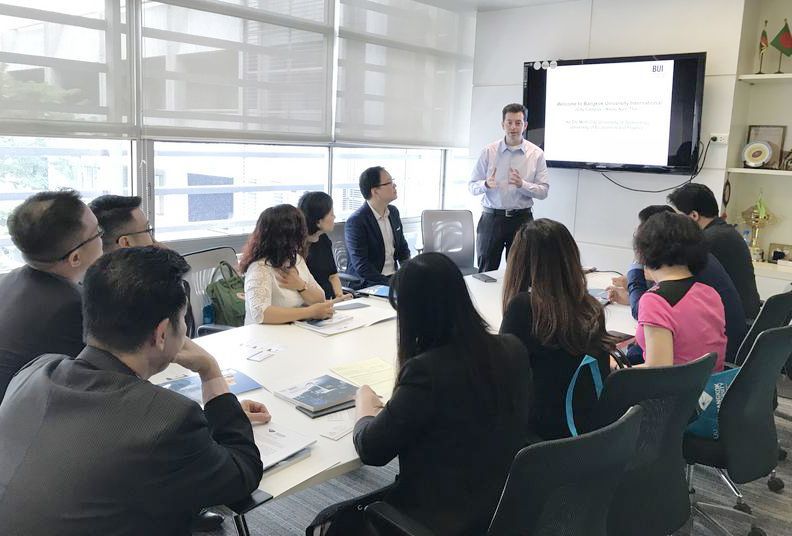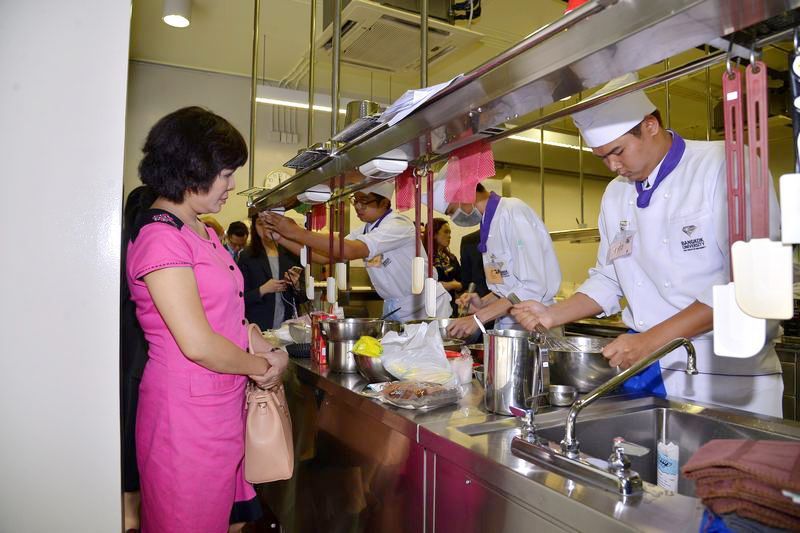 UEF delegation of officials and professors visiting and working at Bangkok University, Thailand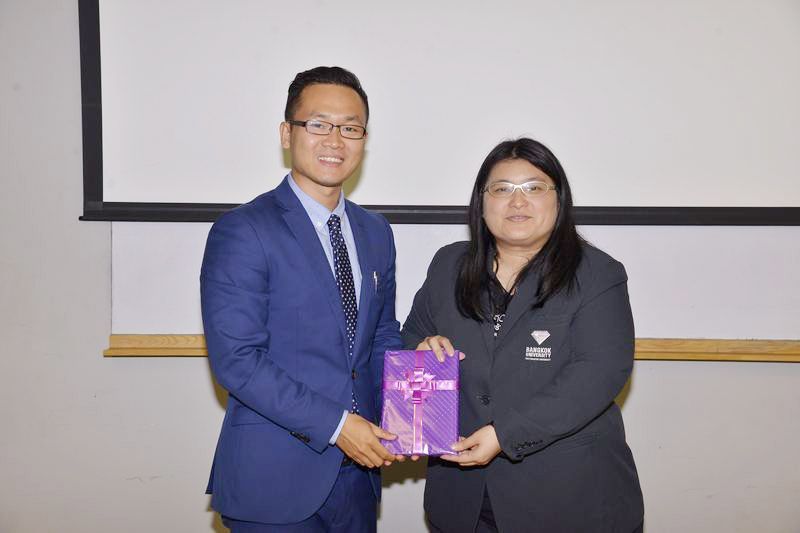 Director of UEF Institute of International Education offered gifts to Dr. Lugkana Worasinhai – Vice President of Bangkok University (Thailand)
Thailand is well-known for its tourism and communications sectors; therefore, the main purpose of this cultural and experience exchange between the two universities is learning from each other. During the trip, the UEF delegation visited many Thai media companies, with the purpose of finding international internship opportunities for UEF students. Regarding the hospitality management sector, the delegation has considered sending UEF students to BU to gain more knowledge and customer service skills from Thailand – a famous tourist country.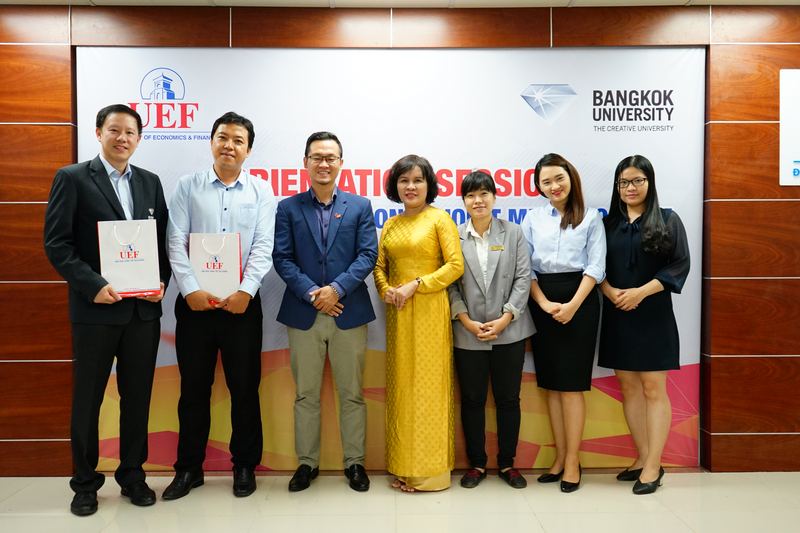 Dr.
Jaruwat Kiatiwongse -
Director of International Network Development Office and Mr. Sawit – Thongon, Representative of Bangkok University in Vietnam discussing terms of cooperation with UEF
After that, on May 6, UEF Institute of International Education has organized the orientation for the 2nd cohort of the joint International MBA program with BU. On May 10, Dr. Jaruwat Kiatiwongse - Director of International Network Development Office and Mr. Sawit - Thong On - Representative of
Bangkok University in Vietnam visited UEF to discuss in detailed about the cooperation with UEF.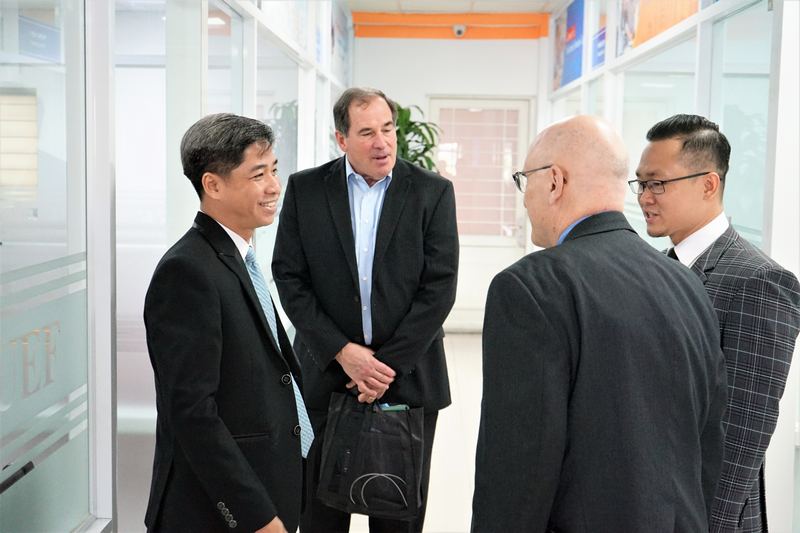 UEF Board of Management welcomed Prof. Dr. Peter Bailey – Vice President of Wilmington University (US)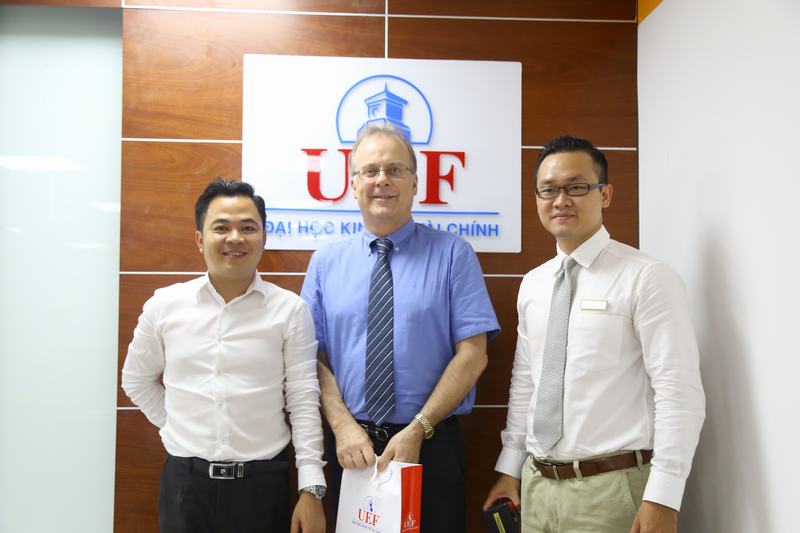 Vice Director of UEF Institute of International Education offered gifts to Prof. Dr. Donald Finlay – Coventry University (UK)

In the future, the university committed to send their staffs and lecturers to international partner universities to learn about the training management framework and enhance teaching methodology. In addition, UEF has been working with the number of consultant team, administrators and professors from different countries around the world including the United States, United Kingdom, France, India, etc. to improve the quality of both lecturing and learning foreign languages through bilingual programs, and especially joint programs at UEF.
Ha Tran
Photos: Courtesy by UEF Media Team and Institute of International Education
Translator: Anh Duy
uef